Marifel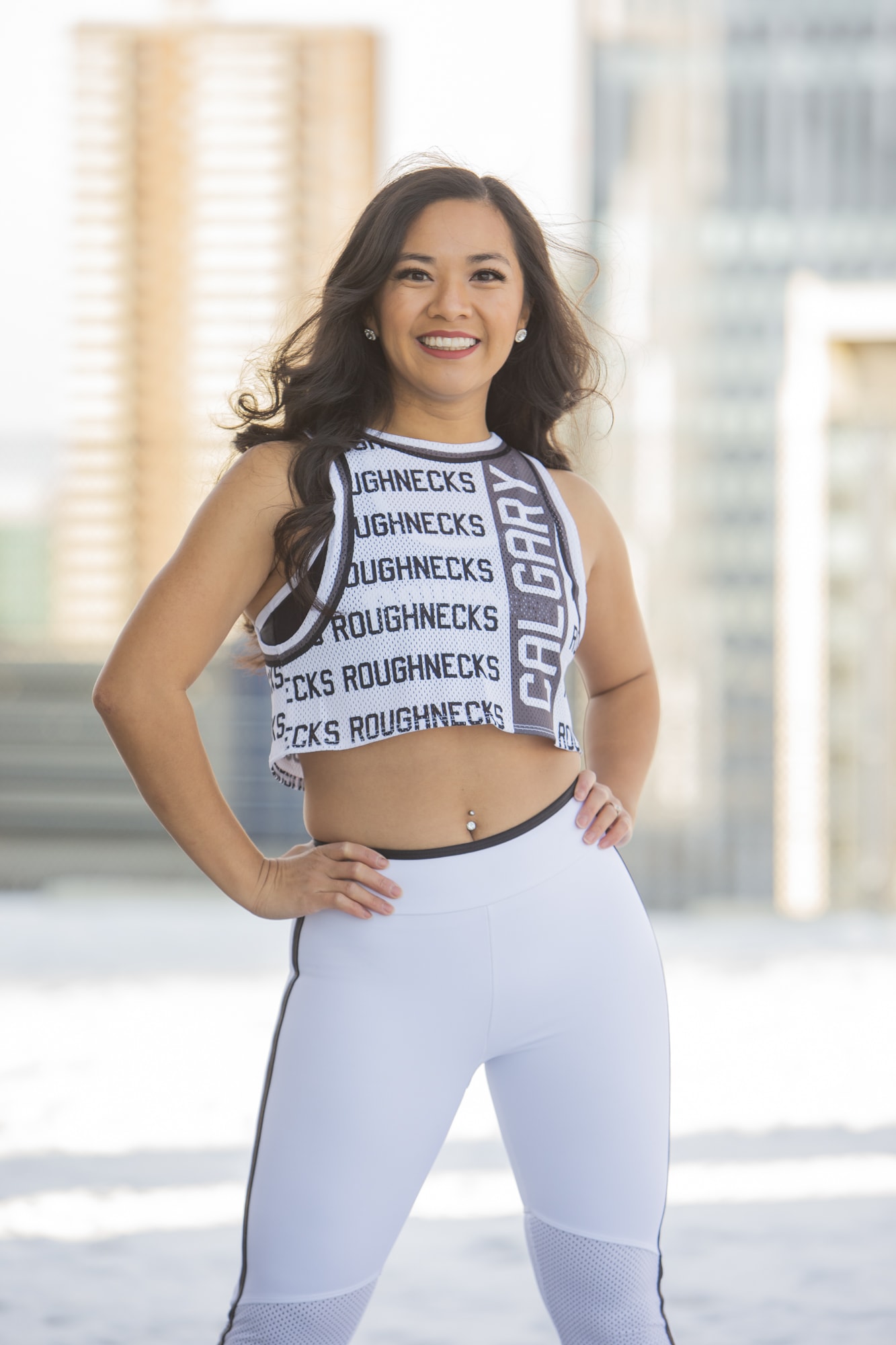 Seasons: 2
Occupation: Server
Hometown: Calgary, AB
What is your dance/performance background?: I have been dancing since I was 3 and have mainly done competitive dancing. I had the opportunity to be apart of The Young Canadians of the Calgary Stampede for 3 years. After high school I couldn't let my passion go, therefore my friends and I started a small dance team at Ambrose University for 2 years.
What is your favourite part about being on the Drill Crew Dance Team?: Being able to challenge myself out of my comfort zone. Making new friendships with amazing ladies. This also gives me the opportunity to continue my passion of dancing.
What is your best memory on the team?: Going out on the field with the drill bits. They're filled with energy and laughter. I also love the days in the studio with all the girls.
Favorite game day song?: Anything Upbeat
Favorite style of dance?: Jazz
Favorite thing about Calgary?: Living so close to the mountains.