Savanna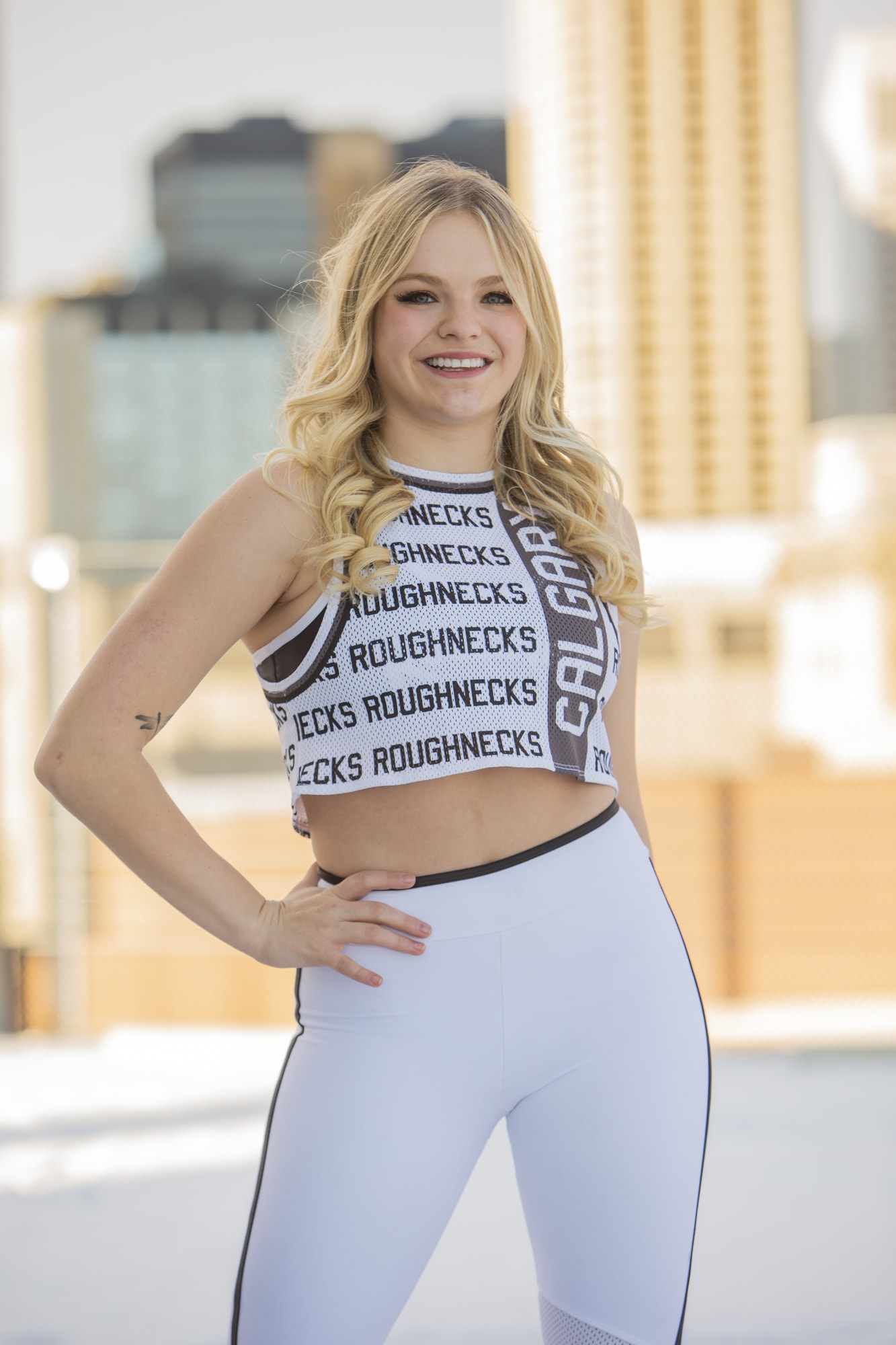 Seasons: 1st year/ rookie
Occupation: Dancer / Dance teacher
Hometown: Calgary, Alberta
What is your dance/performance background: I Trained at Airborne Dance Centre from ages 3-17 where I also competed in dance competitions. After I graduated I trained at the H/W School of ballet and performed with them at events all around Calgary and in the same year I joined the O2 dance company and danced in the O2 "Mind Games" show.
What is your favourite part about being on the Drill Crew Dance Team?: The favourite part of being on the team is our rehearsals. The energy is always fun and positive and we have a great time working together.
What is your best memory on the team?: My favourite memory while being on the team so far would definitely be our first performance. I felt so much nervous but excited energy that day and had so much performing for the first time with my crew
Favourite game day song?: "Up" by Cardi B
Favourite style of dance?: Lyrical / Contemporary
Favourite thing about Calgary?: My Favourite thing about Calgary is the summer because we get such beautiful weather and views; and of course, stampede.