Superhero Party – April 12, 2019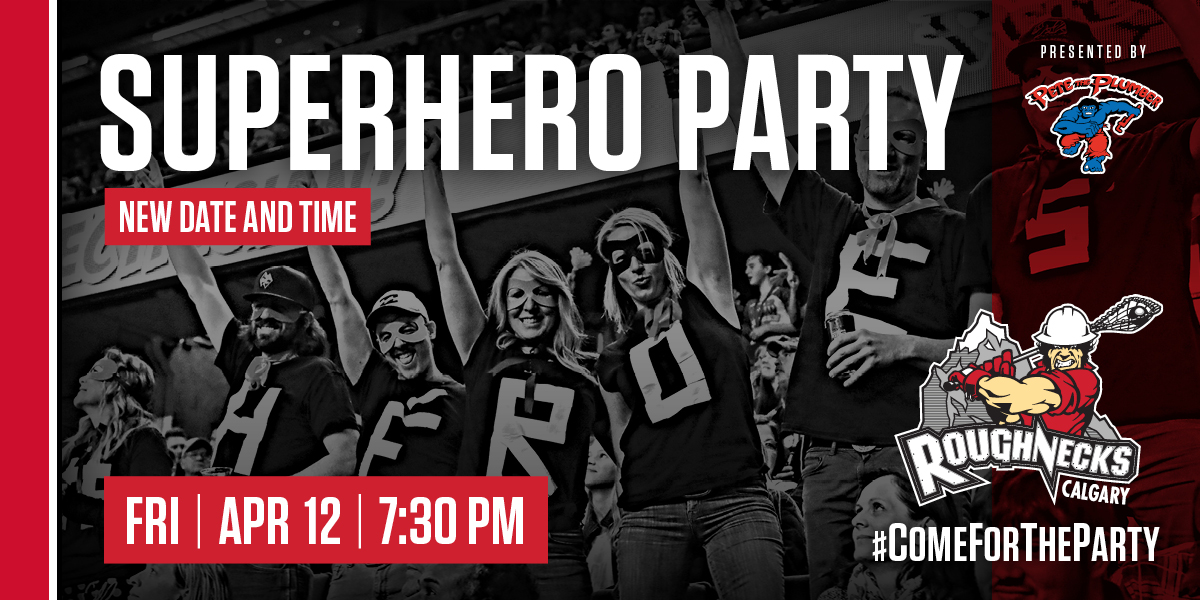 Pre-game Superhero Party
Batman and the Batmobile, along with police, fire and EMS vehicles will be available for photo opportunities on the West Tarmac from 6 – 7:30 PM!
Head to section 227 for a photo with Superheroes, including Spiderman from 6 – 7:30 PM. The Calgary Comic and Entertainment Expo will also be giving away tickets to their event!
Visit the Alberta Animal Rescue Crew Society, to meet some puppies in section 211!
Mini Tykes Superhero Lacrosse Halftime Show
Mini tyke lacrosse players from the Calgary area will hit the turf at halftime for a Superhero scrimmage!
Post-Game Karaoke Party
Head to the Chrysler Club after the game and keep the party going with some Karaoke and the chance to meet some of the Roughnecks!
Post-Game Autographs
After each home game, fans are invited to come down onto the field through Section 103, where they can meet Roughnecks players and get autographs.
Roughnecks Happy Hour
The Scotiabank Saddledome doors will welcome fans at 6:00 p.m. for the $5 Happy Hour featuring food and beverage specials at all concourse concessions. The $5 menu will run from 6:00 p.m. to 7:30 p.m. during this Friday's game.
Club Roughnecks
Club Roughnecks is your FREE all-access pass to exclusive discounted ticket offers, special event invites, contests and information about all family-related activities from the Calgary Roughnecks. There is no age limit to register – all family members are welcome. All you have to do is add yourself to our Club Stamps email list and you're in!