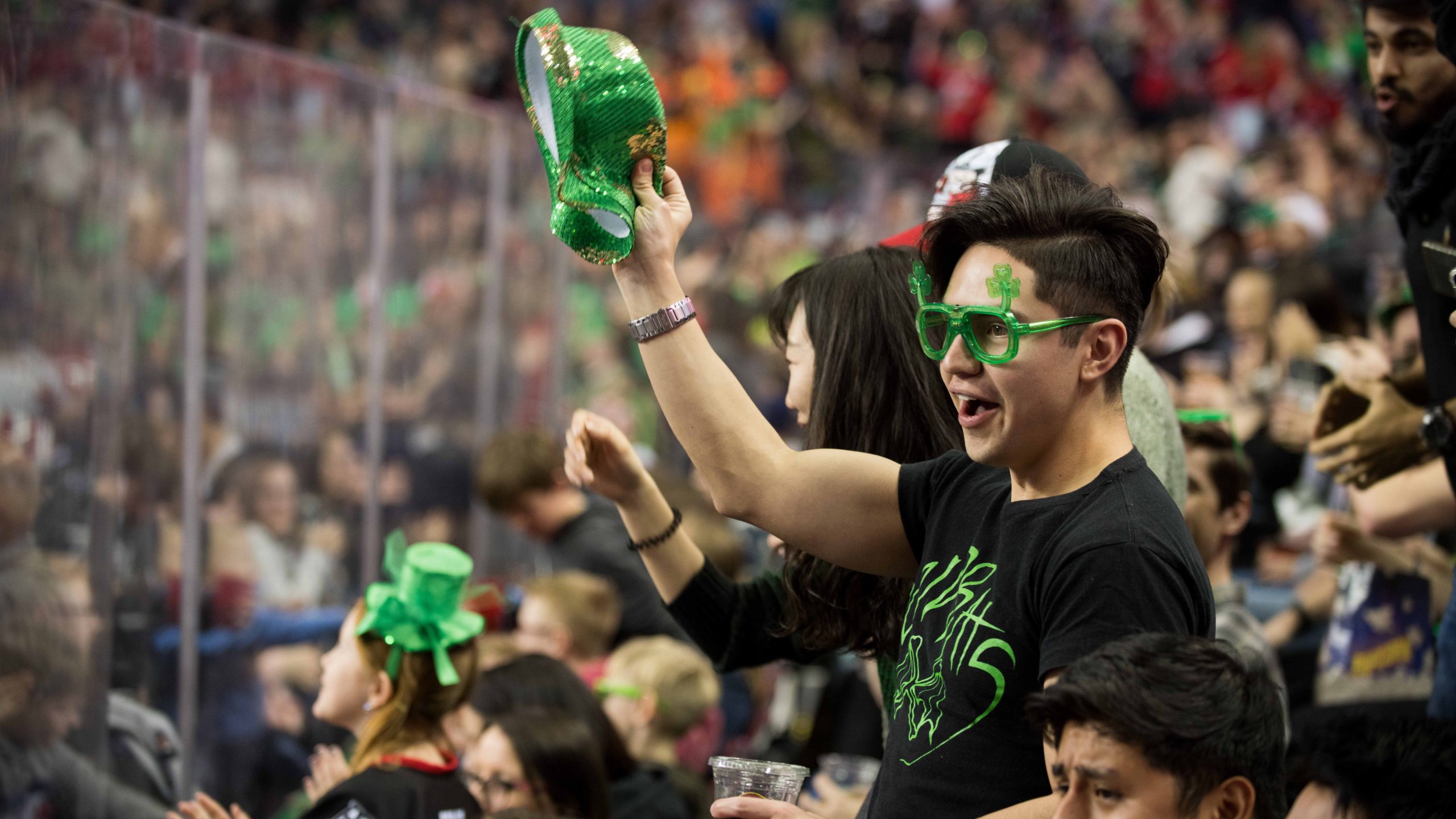 It's the biggest St. Patrick's Day Party in Calgary!
On Friday, March 13, follow the rainbow across the city to your pot of gold at the Scotiabank Saddledome.
Dressed in limited-edition themed jerseys, the Roughnecks will be channeling the Luck of the Irish as they take on their divisional rivals, the Saskatchewan Rush. (7:30 P.M.)
Festivities kick off early for this game, with an extended $5 Happy Hour from 5:30-7:30 P.M.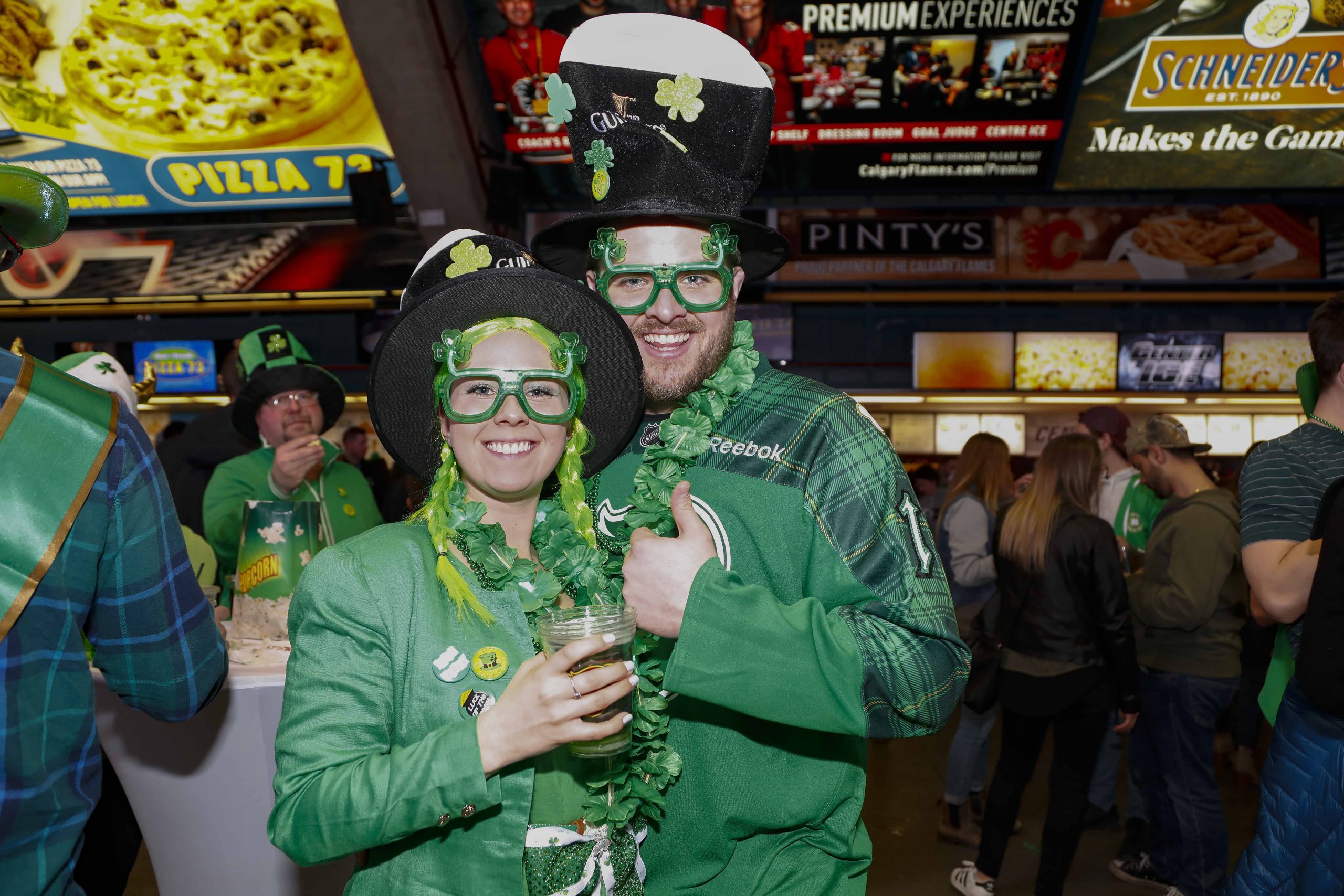 And you definitely want to Come For the Party early!
The first 3,000 fans through the doors at the St. Patrick's Day Party will receive vouchers for a free 14.oz Budweiser or Bud Light, as well as one free cheeseburger, hot dog or slice of pizza!
And it wouldn't be a St. Patrick's Day bash without green beer, so of course, the Roughnecks will have that on hand.
While you enjoy Happy Hour, take in some Irish-style entertainment on the concourse, along with party games, photo opportunities and more.
And if free food and beverage weren't enough to entice you to the 'Dome, the Roughnecks have an incredible giveaway planned, too.
One lucky fan will be selected from the stands to win one roundtrip flight for two guests to Dublin, Ireland, courtesy of WestJet!
So, you may want to stay in your seats. And with a fast-paced, fiery game unfolding on the turf, and fantastic live entertainment at halftime, you won't want to get up anyway.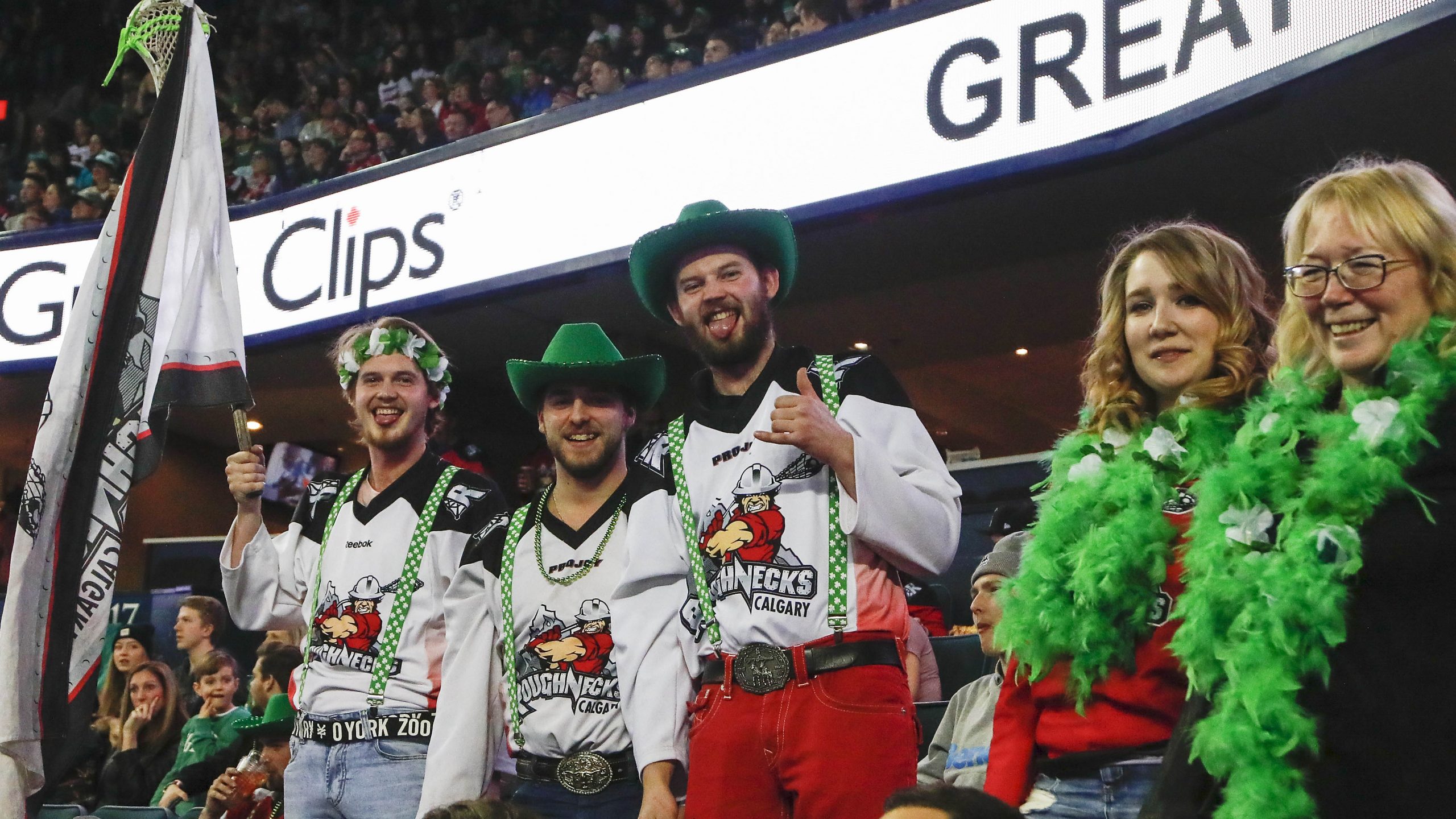 This is your chance to celebrate St. Patrick's Day 2020 with over 12,000 people!
For tickets to this one-of-a-kind event, click the button below.
[vc_btn title="GET TICKETS" style="custom" custom_background="#cf2920″ custom_text="#ffffff" shape="square" size="lg" align="center" button_block="true" link="url:https%3A%2F%2Fcalgaryroughnecks.com%2Ftickets%2F|||" el_class="buy_now_btn"][vc_column_inner][/vc_column_inner]