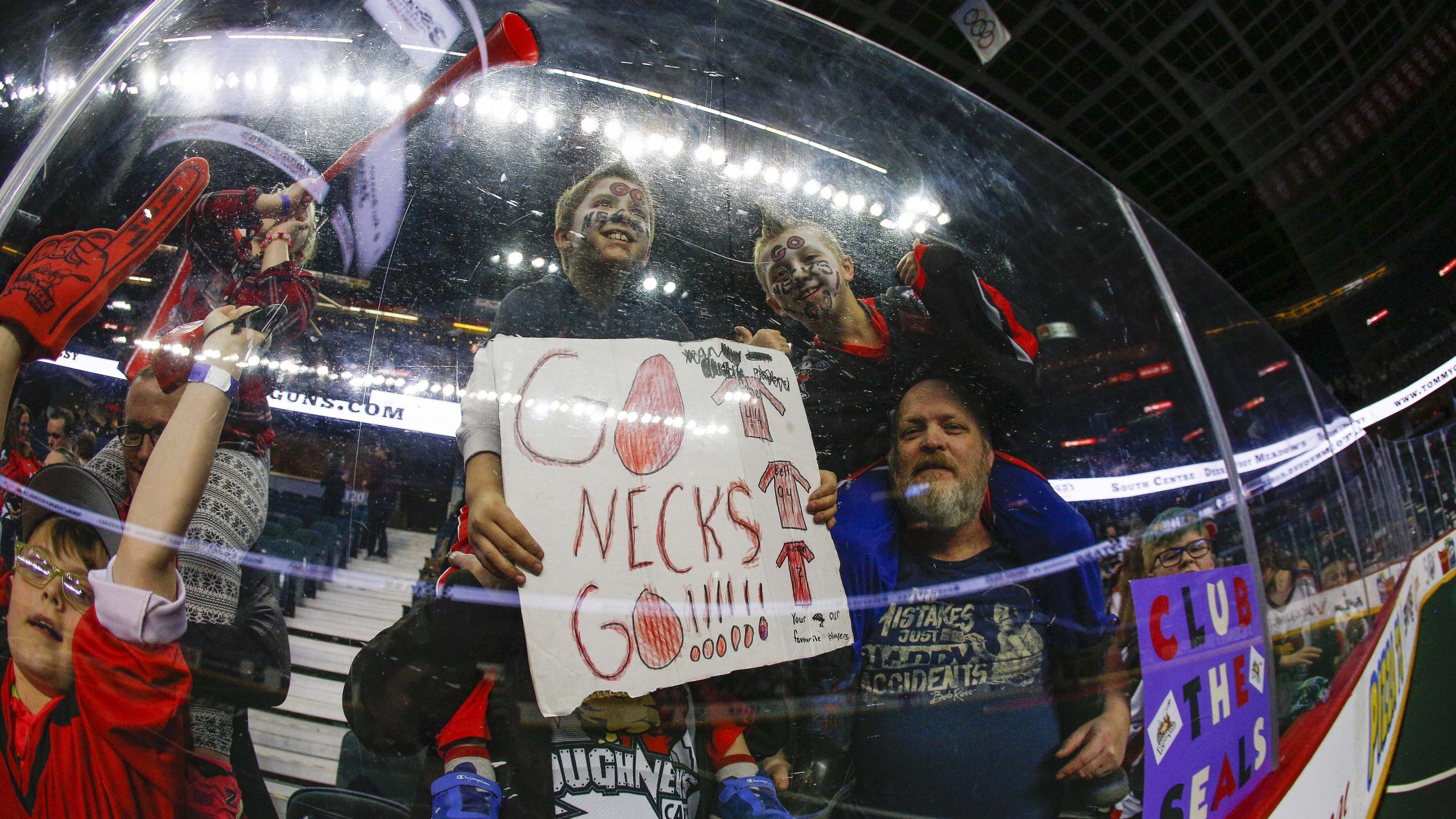 Roughnecks games are fun for the whole family!
Whether it's for a birthday party, special event, or just fun family bonding, we want you and your clan to come for the party, and stay for the game this season.
The Rough House features an electric atmosphere with the loudest fans, the biggest hits, the best music – which plays the whole game, and a fast-paced tilt going down on the turf.
And families can take all the action in for the best bang for their entertainment buck in Calgary.
The party kicks off with the Roughnecks' $5 Happy Hour at every home game. Head down to the 'Dome early for plenty of kid- friendly (and picky-eater friendly) specials such as; soft-drinks, hot dogs, pizza, and hamburgers. Of course, there's also $5 draft beer, wine, and highballs for mom and dad.
The best part about happy hour? A night off from cooking.
Don't head to your seats right away, though. The concourse offers plenty of family fun, including free games and activities right until ball-drop.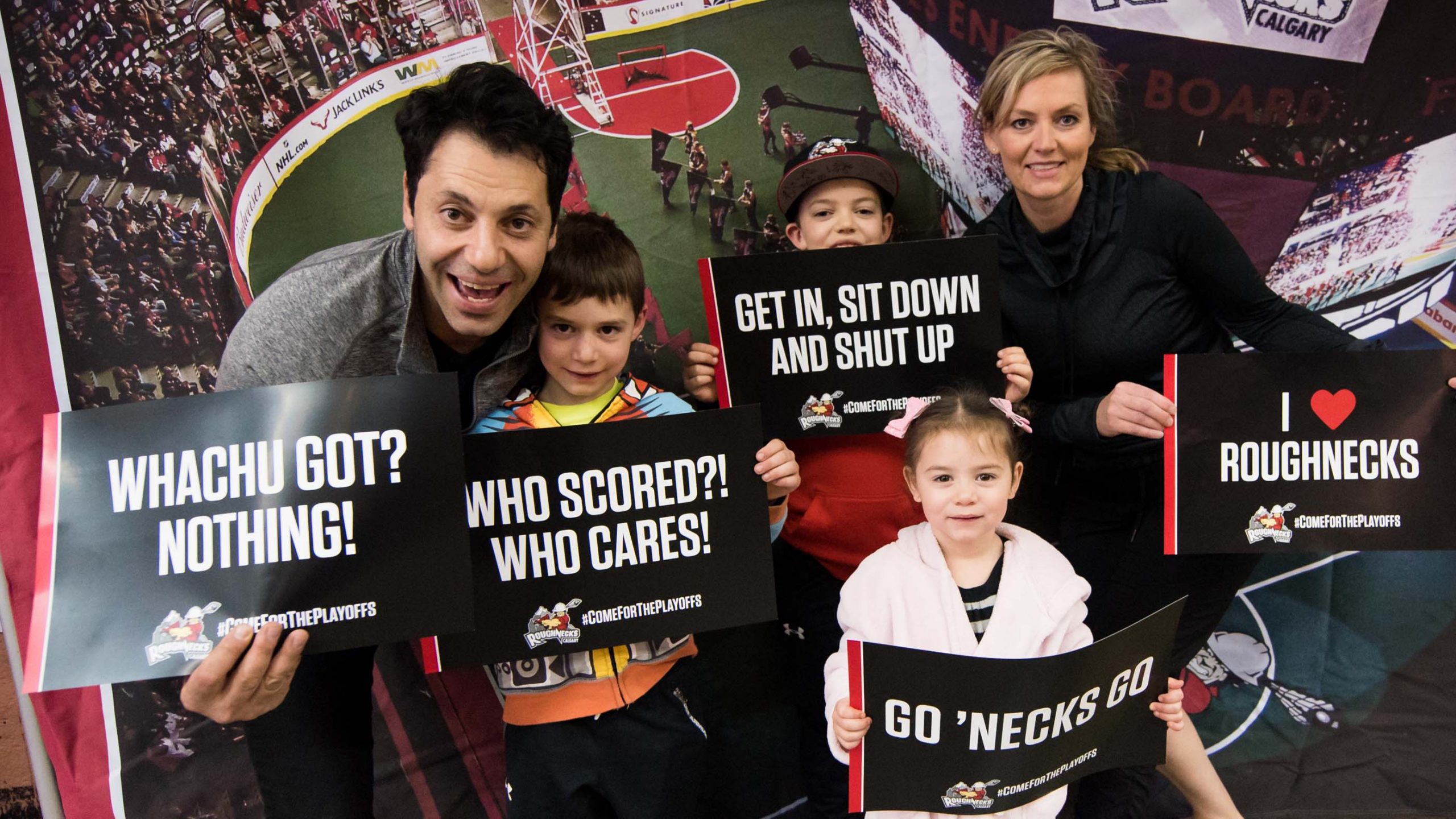 Once the action starts on the floor, it heats up in the stands, too.
Whether it's one of the dozens of goals, our premier halftime entertainment, in-game fan interaction or even our furry friend Howie the Honey Badger stopping by, it's impossible to not have a good time!
But, we know the Rough House can get a little too rowdy for some. So this season we've brought back our alcohol-free Booster Juice Family Zone in section 218. It's all the party, but family-friendly guaranteed for just $25*.
This season groups of four or more can save with our Family Pack. For just $110* families will receive four tickets in the Booster Juice Family Zone and a $20 Scotiabank Saddledome gift card ($170 value).

After the game, families can hit the turf to meet the Roughnecks at their post-game autograph session!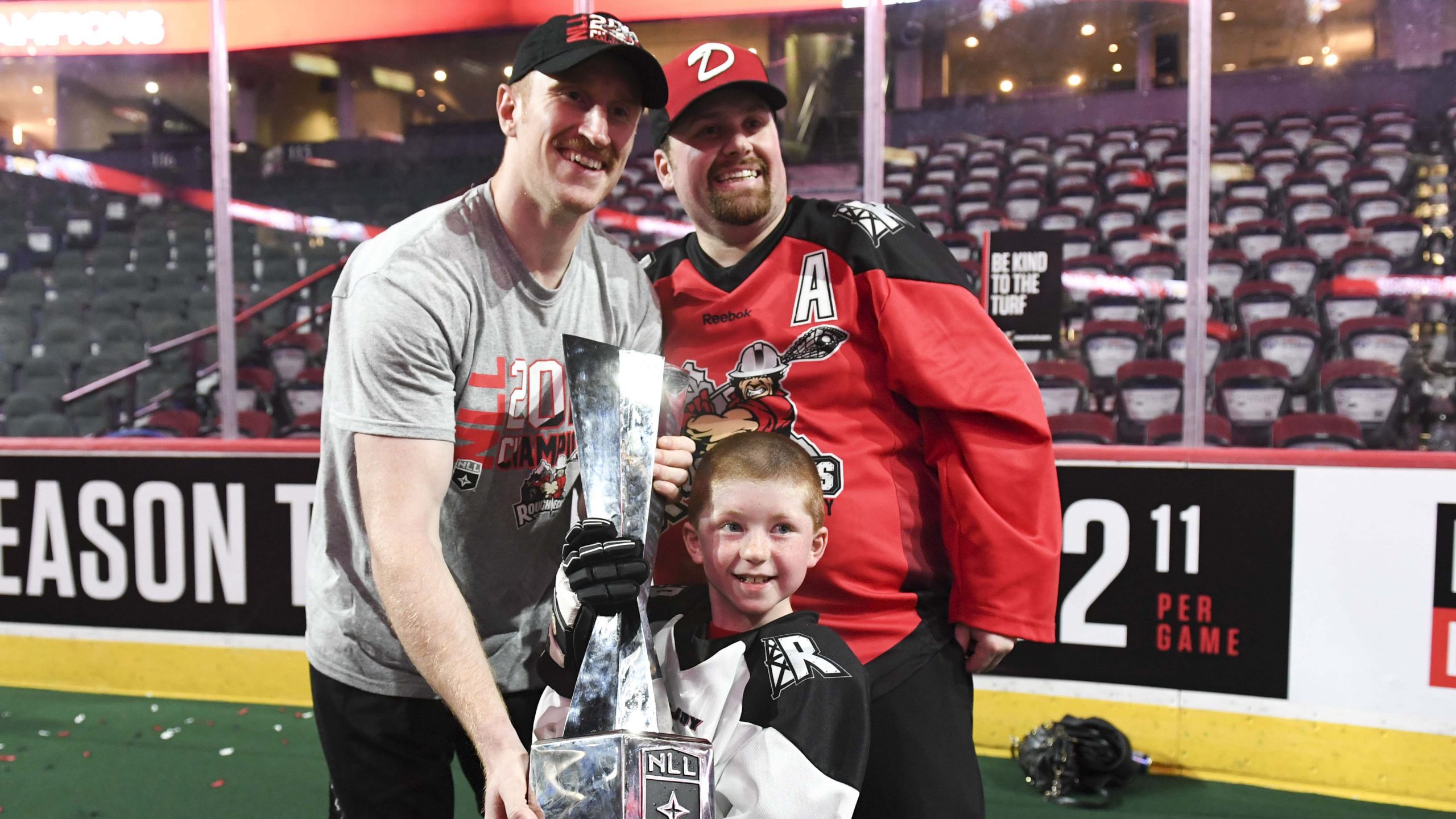 If your child has a birthday in the winter or spring we want to throw them the best party ever. And our birthday packages are the perfect way to celebrate their big day.
Packages include tickets, a reserved area to enjoy a customized catered meal and open gifts pre-game, and a halftime surprise energy board birthday announcement for our special guest.
With all the action, activities, and atmosphere you could ask for, Roughnecks games are the perfect family night out.
We can't wait to see you and your family here this season!
For more information on planning your ultimate family night out call our customer service team at 403-777-4646 or visit CalgaryRoughnecks.com/tickets.
*Plus fees and taxes
[vc_btn title="GET TICKETS" style="custom" custom_background="#cf2920″ custom_text="#ffffff" shape="square" size="lg" align="center" button_block="true" link="url:https%3A%2F%2Fcalgaryroughnecks.com%2Ftickets%2F|||" el_class="buy_now_btn"][vc_column_inner][/vc_column_inner]