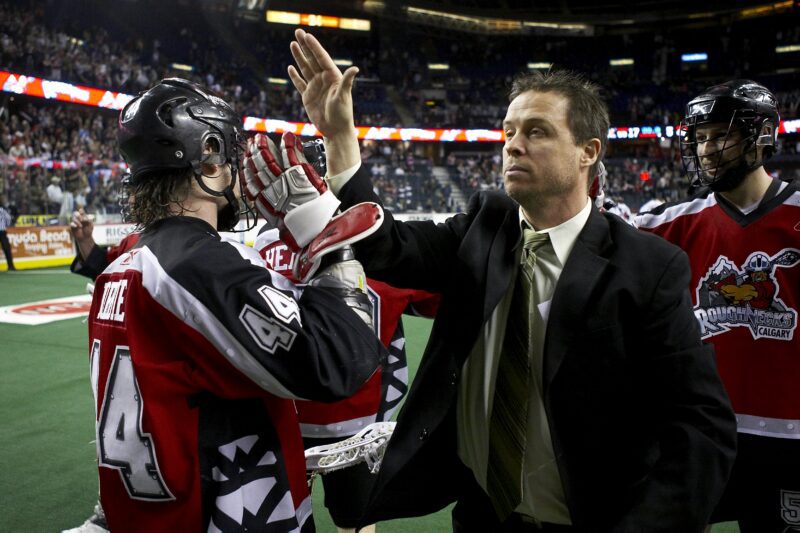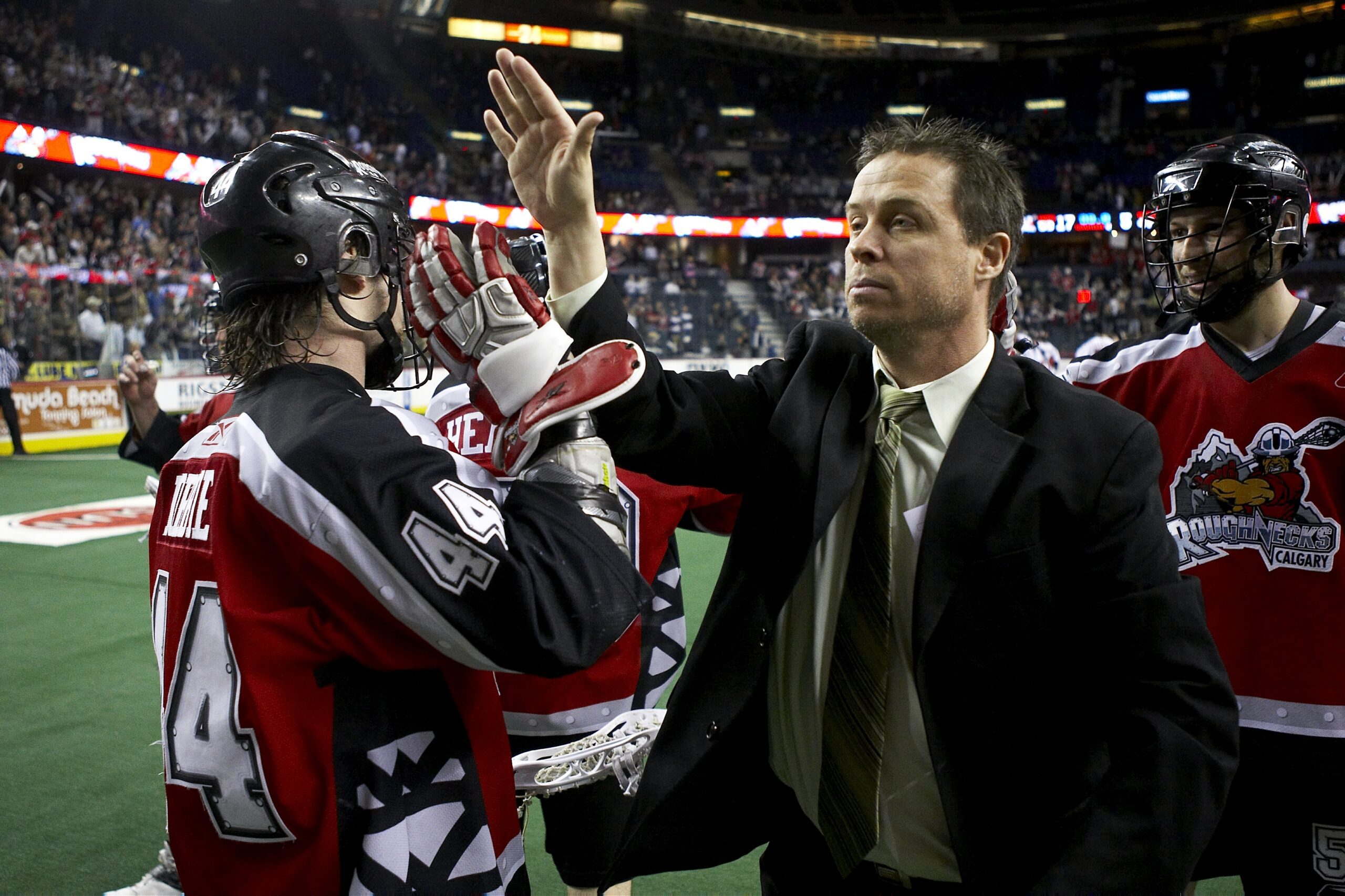 Troy Cordingley is no stranger to winning championships in Calgary.
The new Roughnecks Associate Coach and Player Personnel Coordinator was the bench boss in 2009 when the Riggers won their second NLL title.
Cordingley, who was also named the NLL Coach of the Year that season, is pumped to be back in the Rough House.
"I'll be honest with you, I'm excited," he said. "I'm always up for the next challenge and I like the team (the Roughnecks) have. There are some real great people in the organization and I'm really looking forward to being back."
Cordingley should feel right at home with the team's new coaching staff, led by Josh Sanderson was recently named the head coach. Sanderson, his cousin, was also added to the staff.
He worked with Josh in Ontario and Phil last year in Vancouver, and also coached with Josh's dad, the legendary Terry Sanderson, who was the Defensive Coordinator in 2009 when Cordingley coached the Roughnecks to that title.
"Terry was my mentor in 2008 and 2009," Cordingley said. "Terry came along with me in 2008 in Calgary. He was a phenomenal man and an amazing coach. I learned a ton off of him. Josh reminds me a lot of his dad. With Flip (Phil Sanderson) last year it's been great. The Sanderson family is a great family that knows the game of lacrosse and I'm honoured to be able to coach with Josh and Flip."
The Roughnecks fell just shy of making it to the NLL Finals last year with a Game 3 loss to the Colorado Mammoth in the West Final.
"I like their experience, obviously they are a very talented group," he said. "The core veterans seem to get the job done year after year.
"It's a smart group that takes care of themselves in regards to being accountable to each other.
"They'll be a hungry group because any time that you don't make it to where you want to go, you become hungrier and I think it's going to be a very hungry bunch this year.
He says what enticed him to come back to Calgary is being with a group that has the same love of the sport as he does.
"A big part is working with a staff that has the same goals and the same passion that Josh and Flip have, it just rubs off on everyone," he explained. "I know that Josh is demanding and he will push everybody to do their best … he gets the best out of his players."
Cordingley, a two-time NLL Coach of the Year, knows what it's like to be a member of the Roughnecks and also what it's like to come into the Rough House as an opponent and he's definitely happy to be back on the right side of the crowd.
"You like to have the Rough House behind you and not against you," he said with a chuckle. "It's one of the best fan bases that I've been associated with in the NLL. They're very loyal and passionate and it's always good to have that sixth man backing you, supporting you and pushing you."