Jillian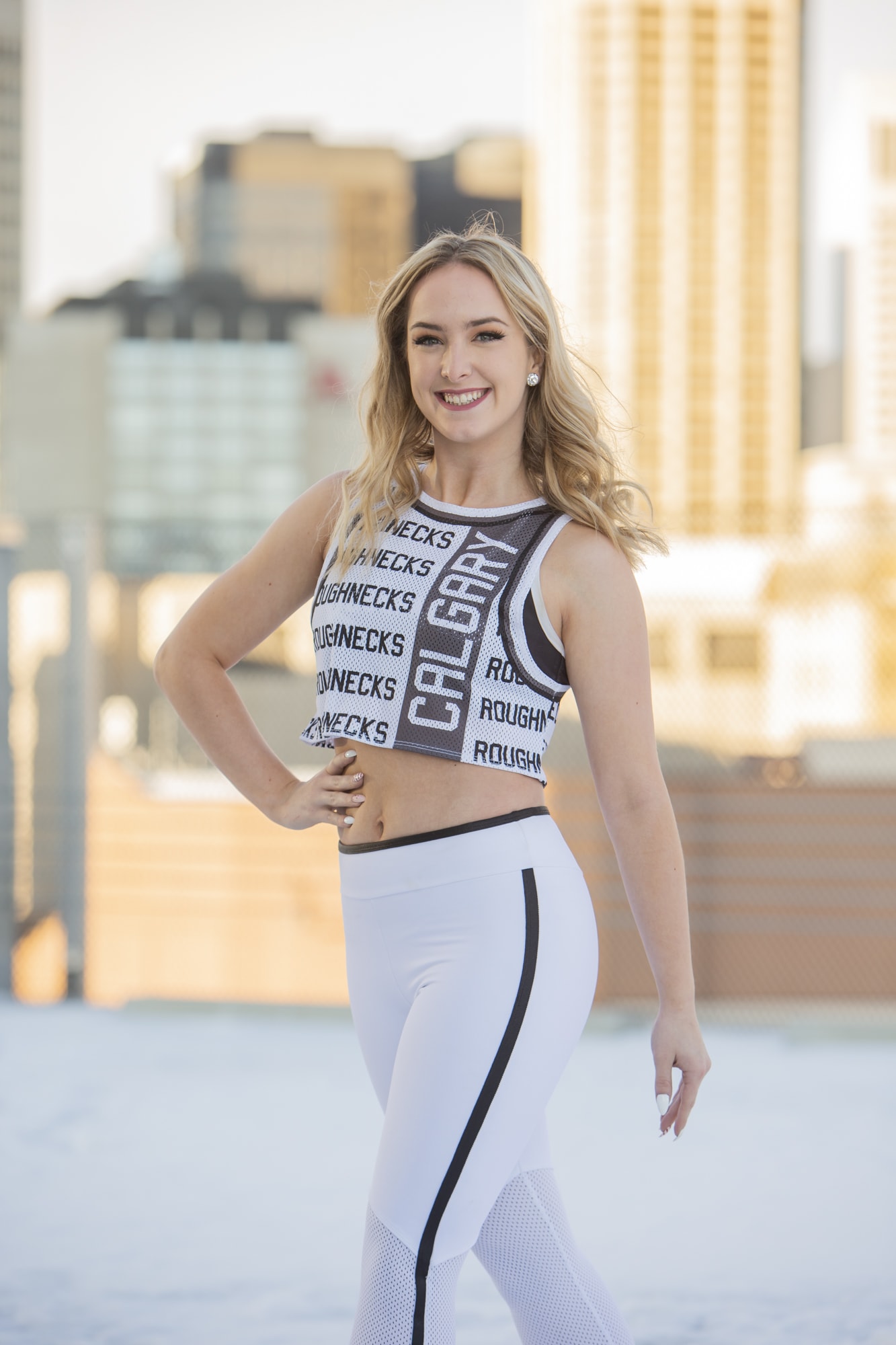 Seasons: 2021
Occupation: Dancer / Dance Instructor
Hometown: Airdrie
What is your dance/performance background?: I started my dance career at the age of 3! Since beginning my dance training, I have studied all styles of dance across Western Canada. In 2018, I made the move to Vancouver to dance with The Source Dance Company. In Vancouver, I trained with many industry professionals from across the world at studios such as Harbour Dance Centre and Studio North. I was also given the opportunity to perform all across the province of British Columbia. I have been lucky enough to work with many Canadian artists who offered me opportunities to perform in music videos, flash mobs, and live performances!
What is your favourite part about being on the Drill Crew Dance Team?: Being able to share my love of dance on and off the field!
What is your best memory on the team?: My best memory is coming in for our first practice this year. Everyone on the team was so welcoming and encouraging!
Fvorite game day song?: T.N.T by AC/DC always hyped me up before game day!
Favorite style of dance?: My favourite styles of dance would have to be Contemporary or Jazz.