Taylor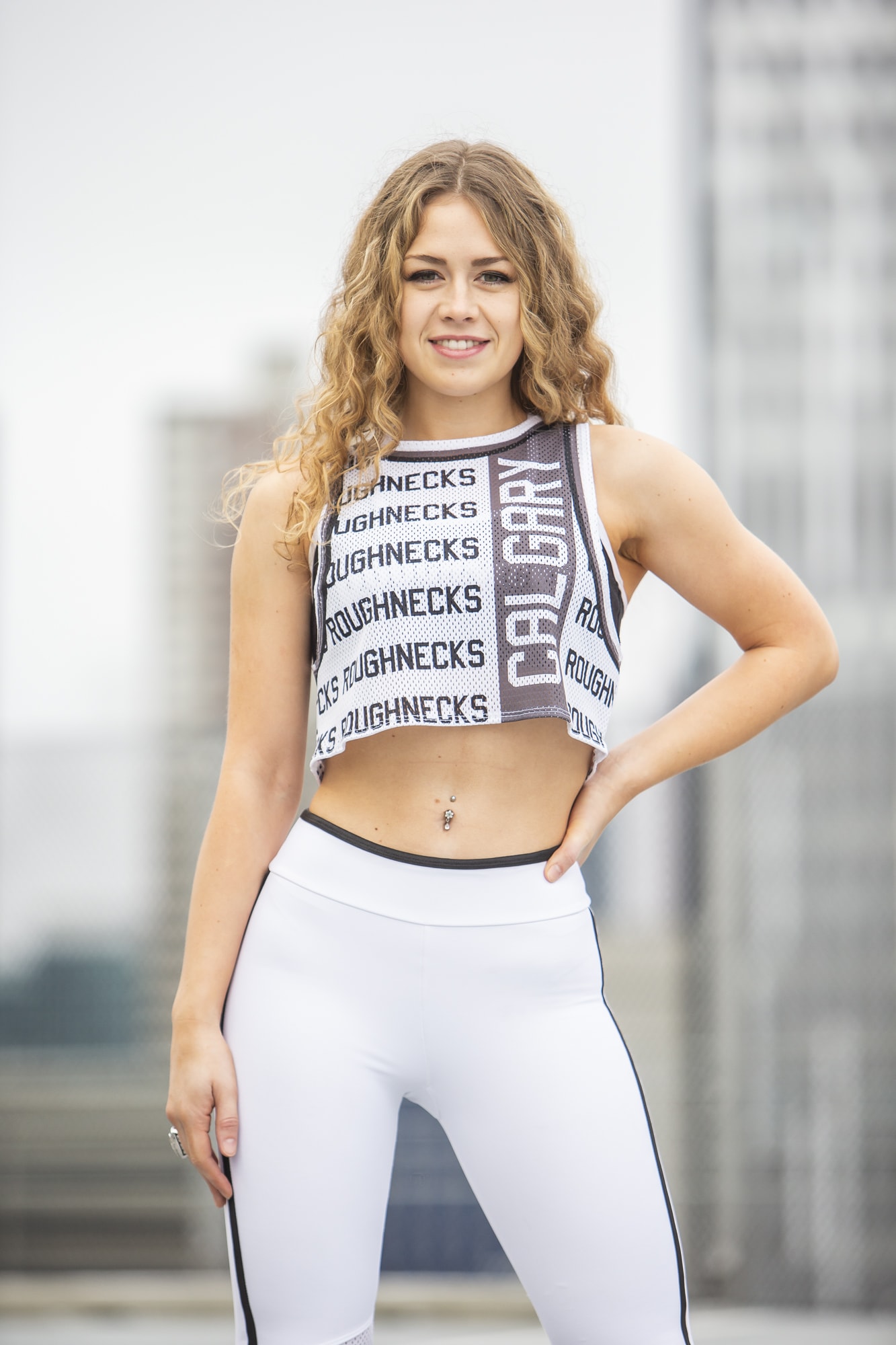 Seasons: 3
Occupation: Undergraduate Nurse
Hometown: Langdon, Alberta
What is your dance/performance background?: Competitive dancer in solo's, duets, trios, small/large groups which included jazz, ballet, lyrical, modern, contemporary and open for 14 years. Dancer with The Young Canadians for 3 years. Performed with the Moscow Ballet in the performance "Swan Lake". Successfully completed ADAPT jazz exams up to and including level Pre-Advanced 1. Successfully completed RAD Ballet exams up to and including Advanced 1. Team member of the Calgary Stampeder Outriders for 6 years. Currently a team member of the Calgary Roughnecks Drill Crew for 3 years!
What is your favourite part about being on the Drill Crew Dance Team?: Performing with exceptional team members, being a part of an amazing organization, and enjoying the game with the fans!
What is your best memory on the team?: I have two… My first would be running onto the field for the first time. My second would be cheering on our team while they won the NLL Championship in 2019!
Favorite game day song?: My "pump up" sound when driving to the game is Trap by SANIt JHN
Favorite style of dance?: Street Jazz or hip hop!
Favorite thing about Calgary?: The diverse culture, the frequent opportunities, and being close to mountains, lakes, and rivers!