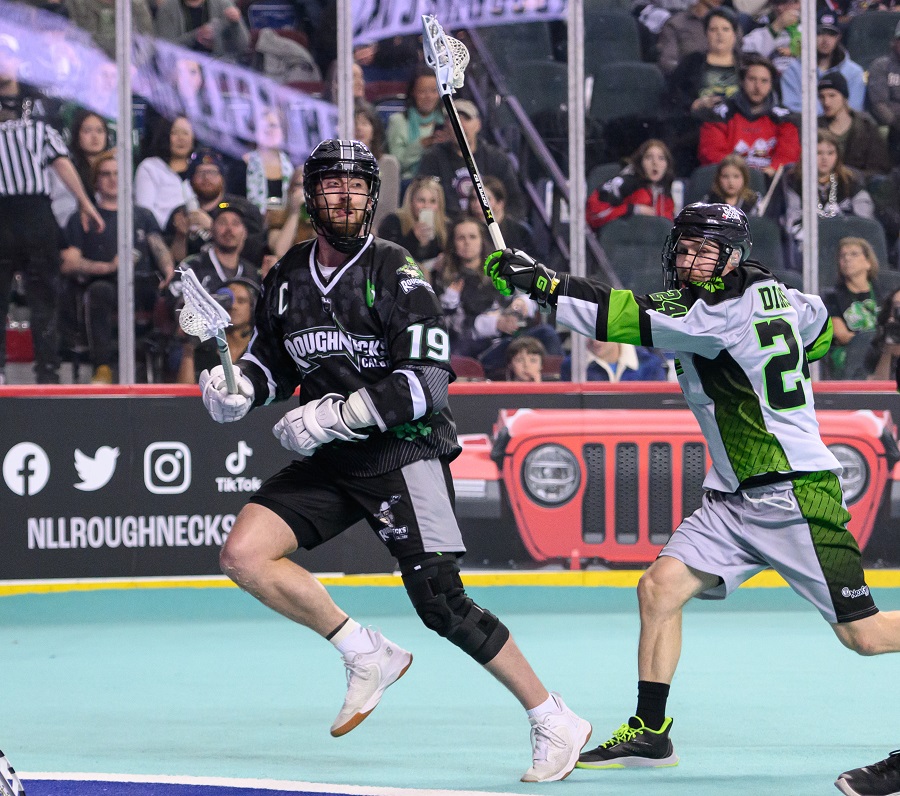 By: Riley Pollock – 23-03-23
SETTIN' IT UP
The Riggers head back on the road.
The Roughnecks (9-4) are in Saskatoon to take on the Saskatchewan Rush (5-7) Friday night at 7:30 p.m in a rematch of last weekend.
This is the third-and-final meeting between these teams this regular season. The Roughnecks are 2-0 this year, beating the Rush 13-6 and 11-6 so far.
The Riggers are looking for their third win in a row, having taken down the Mammoth two weekends ago 16-10 and then last weekend's 11-6 victory over Saskatchewan.
The Roughnecks head into the tilt second in the West behind San Diego (9-2) and needing to continue to win to have a shot at first.
For Saskatchewan, they have lost four straight and sit one game back of Colorado for the final playoff spot in the West.
Worth noting that Riggers captain Jesse King is two goals shy of hitting 30 for the first time in his NLL career.
2022-23 Head-To-Head
As mentioned, the Riggers lead the season series 2-0. King has 14 points in the two games, including a four-goal, seven-point performance last weekend.
2022-23 Scoring Leaders
Roughnecks:
Jesse King – 72 points (28g, 44a)
Tyler Pace – 58 points (20g, 38a)
Tanner Cook – 38 points (19g, 19a)
Haiden Dickson – 31 points (18g, 13a)
Rush:
Robert Church – 71 points (33g, 38a)
Mark Matthews – 68 points (17g, 51a)
Ryan Keenan – 51 points (15g, 36a)
Goaltending 2022-23 Head-to-Head:
Christian Del Bianco: 9-4
GAA: 9.46
SV %: .813
Alex Buque: 5-7
GAA: 10.88
SV %: .771