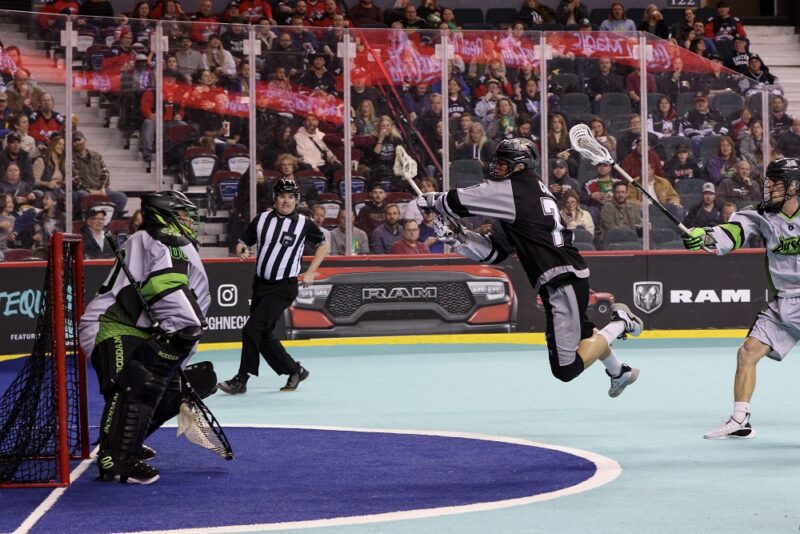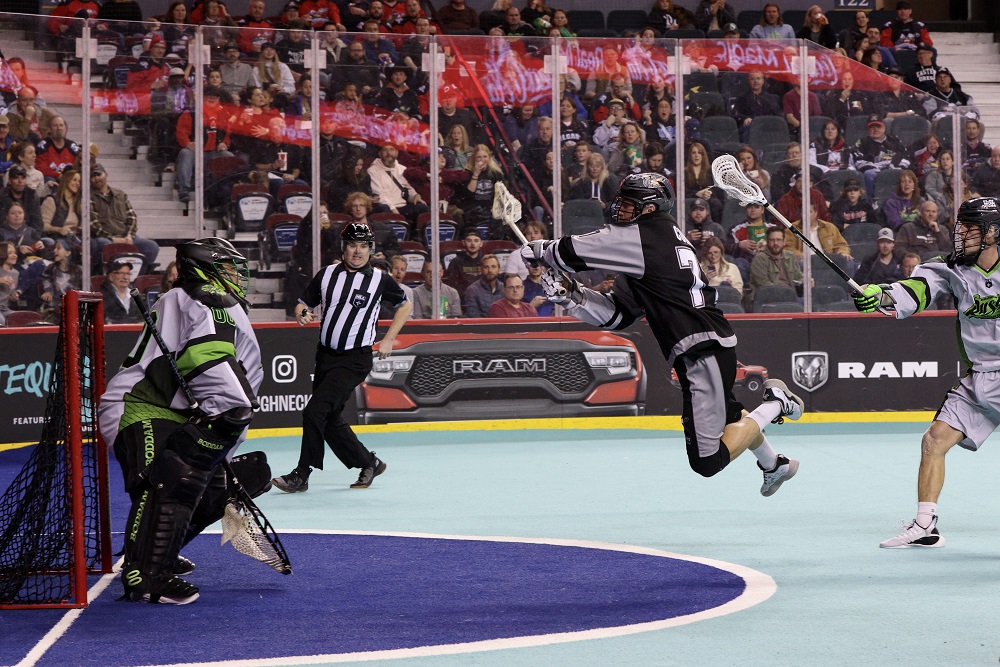 By: Riley Pollock – 11-02-23
SETTIN' IT UP
One down, one to go.
The Riggers (5-3) look to win two nights in a row when they take on the Colorado Mammoth (4-3) on Saturday at 7 p.m. at Westjet Field at Scotiabank Saddledome (TICKETS).
It's the second of back-to-back weekend home tilts for the Roughnecks, they took down Saskatchewan 13-6 last night, led by great performances by Christian Del Bianco (44 saves), Jesse King (seven points), and Zach Currier (five points, 16 loose balls).
Saturday's tilt marks the second time these two have battled this season, the Mammoth won at home 9-8 on Jan. 7.
The Roughnecks are looking for their third win in a row while the Mammoth will look to get back on track after falling to Las Vegas 13-8 last weekend.
This is the second of three matchups between Calgary and Colorado this year, the season series wraps up in Colorado on Mar. 10.
Some Riggers could hit milestones on Saturday, Curtis Manning needs just two loose balls to reach 700 in his career, while Jeff Cornwall needs one point to hit the 100 mark in his career.
2022-23 Head to Head:
 The Roughnecks fell 9-8 to Colorado earlier this season, Jesse King lead the way with five points that night.
2022-23 Scoring Leaders
Roughnecks:
Jesse King – 42 points (16g, 26a)
Tyler Pace –39 points (12g, 27a)
Haiden Dickson – 19 points (11g, 8a)
Tanner Cook – 19 points (13g, 6a)
Mammoth:
Eli McLaughlin – 32 points (14g, 18a)
Connor Robinson – 29 points (17g, 12a)
Rhys Duch – 28 points (7g, 21a)
Goaltending 2022-23 Head to Head:
Christian Del Bianco: 5-3
GAA: 9.74
SV %: .811
Dillon Ward 4-2
GAA: 11.00
SV %: .803