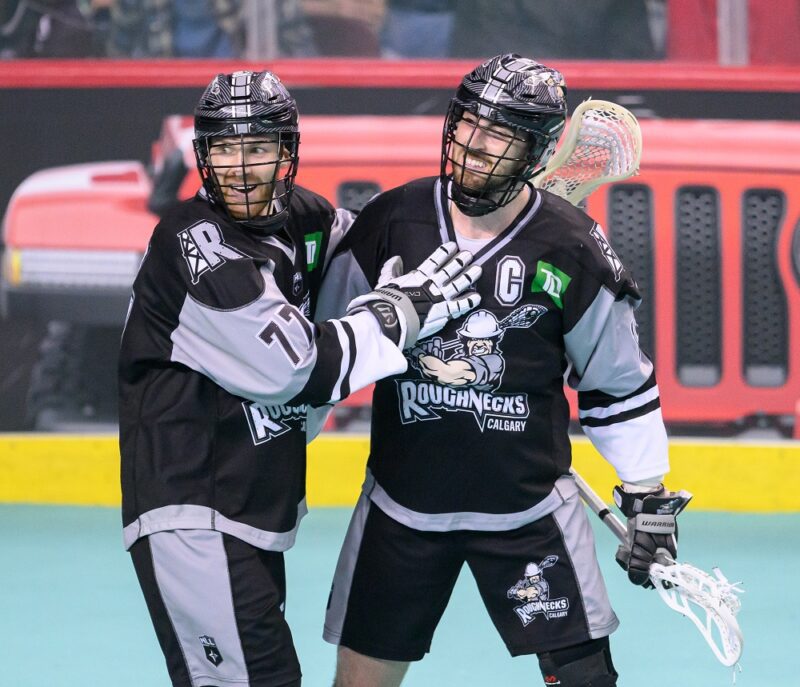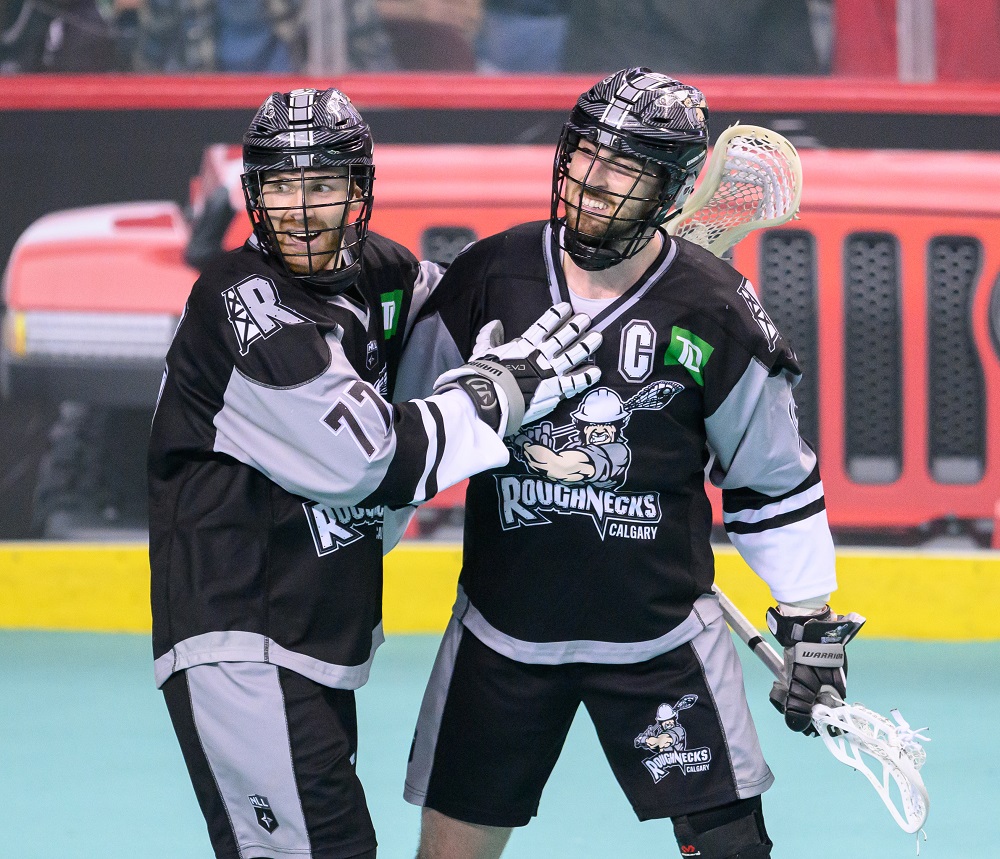 By: Riley Pollock – 07-04-23
SETTIN' IT UP
A home playoff date could be locked up this weekend.
The Roughnecks (10-5) host Panther City (9-6) in a battle for second in the West Saturday night at 7 p.m. (click for tickets)
This is the first of two meetings this season between the clubs. The next takes place in Fort Worth on April 21.
If the Roughnecks win and either Las Vegas or Colorado lose this weekend they will lock up a home playoff date in the NLL quarter-finals.
The Riggers are looking to get back in the win column after falling 14-8 to the Seals in San Diego.
For Panther City, they are looking for a second-straight win after taking down Albany 12-8 last weekend.
Worth noting that Zach Currier needs one loose ball for 200 this season and with a win this weekend Christian Del Bianco would set a career high for wins in a season with 11.
Riggers head coach Curt Malawsky spoke on what his team needs to do to turn it around from last weekend.
"I thought our situational play last weekend was atrocious," Malawsky said. "I thought our focus wasn't great in certain areas and it starts with me on the bench. Going forward we have to get back to what makes us successful. When they got one, they got two, it changed who we are and that's a discipline we've been good at this year, is that we really preach play in the moment and I think we got away from that a little bit.
"Remembering who we are and what makes us successful and each guy doing what they do well, bring that to the team which collectively makes us a tough team to play against, is going to be our focus this weekend."
2022-23 Scoring Leaders
Roughnecks:
Jesse King – 81 points (34g, 47a)
Tyler Pace – 65 points (20g, 45a)
Tanner Cook – 47 points (26g, 21a)
Dan Taylor – 36 points (13g, 23a)
PCLC:
Will Malcom – 88 points (33g, 55a)
Jonathan Donville – 80 points (21g, 59a)
Patrick Dodds – 47 points (20g, 27a)
Goaltending 2022-23 Head-to-Head:
Christian Del Bianco: 10-5
GAA: 9.53
SV %: .810
Nick Damude: 9-5
GAA: 10.17
SV %: .790