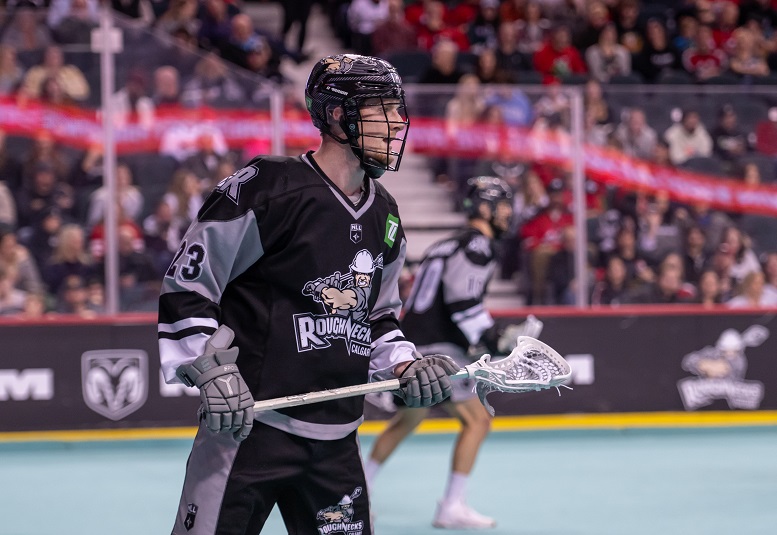 SETTIN' IT UP
The Riggers will look to get back in the win column on Saturday night.
The Roughnecks (2-2) host the San Diego Seals (4-0) at 7 p.m. on Saturday night at Westjet field, at the Scotiabank Saddledome. TICKETS
Calgary has lost two straight games after starting the season 2-0. Falling to San Diego 17-14 on Dec. 30 and 9-8 to Colorado last weekend.
For San Diego, they are one of two remaining undefeated teams in the NLL, and it's their best start to a season in franchise history.
This is the second of three matchups between these two teams with the final one taking place in San Diego on March 31.
It could be the first time Riggers fans see Josh Currier in a Roughnecks uniform. He was picked up from Saskatchewan for a conditional pick earlier this week and is the older brother of Riggers transition star Zach Currier.
Calgary comes into the outing with the 12th ranked powerplay in the NLL at 36%, and the fourth best penalty-kill at 58.33%.
Riggers goaltender Christian Del Bianco is 25 minutes played away from 4,000 in his career, while Josh Currier needs two goals to reach 100 in his career.
2022-23 HEAD TO HEAD
San Diego beat the Roughnecks 17-14 a couple of weeks ago. The Seals jumped out to a 13-5 lead at one point before the 'Necks turned it on in the second-half falling just short in their comeback bid.
2022-23 Scoring Leaders
Roughnecks:
Jesse King – 22 points (10g, 12a)
Tyler Pace – 22 points (6g, 16a)
Tanner Cook – 11 points (7g, 4a)
Haiden Dickson – 10 points (6g, 4a)
Seals:
Curtis Dickson – 28 points (16g, 12a)
Dane Dobbie – 28 points (12g, 16a)
Wes Berg – 28 points (6g, 22a)
Goaltending 2022-23 Head to Head:
Christian Del Bianco: 2-2
GAA: 10.00
SV %: .798
Frank Scigliano 3-0
GAA: 14.41
SV %: .701