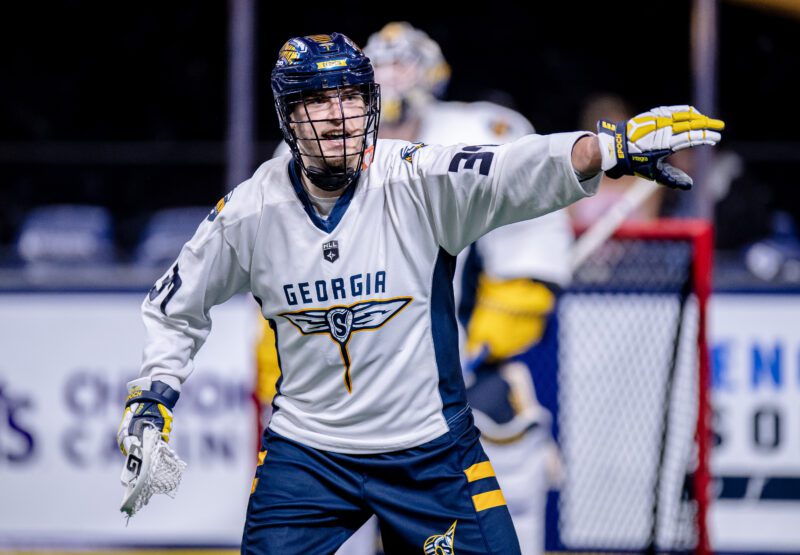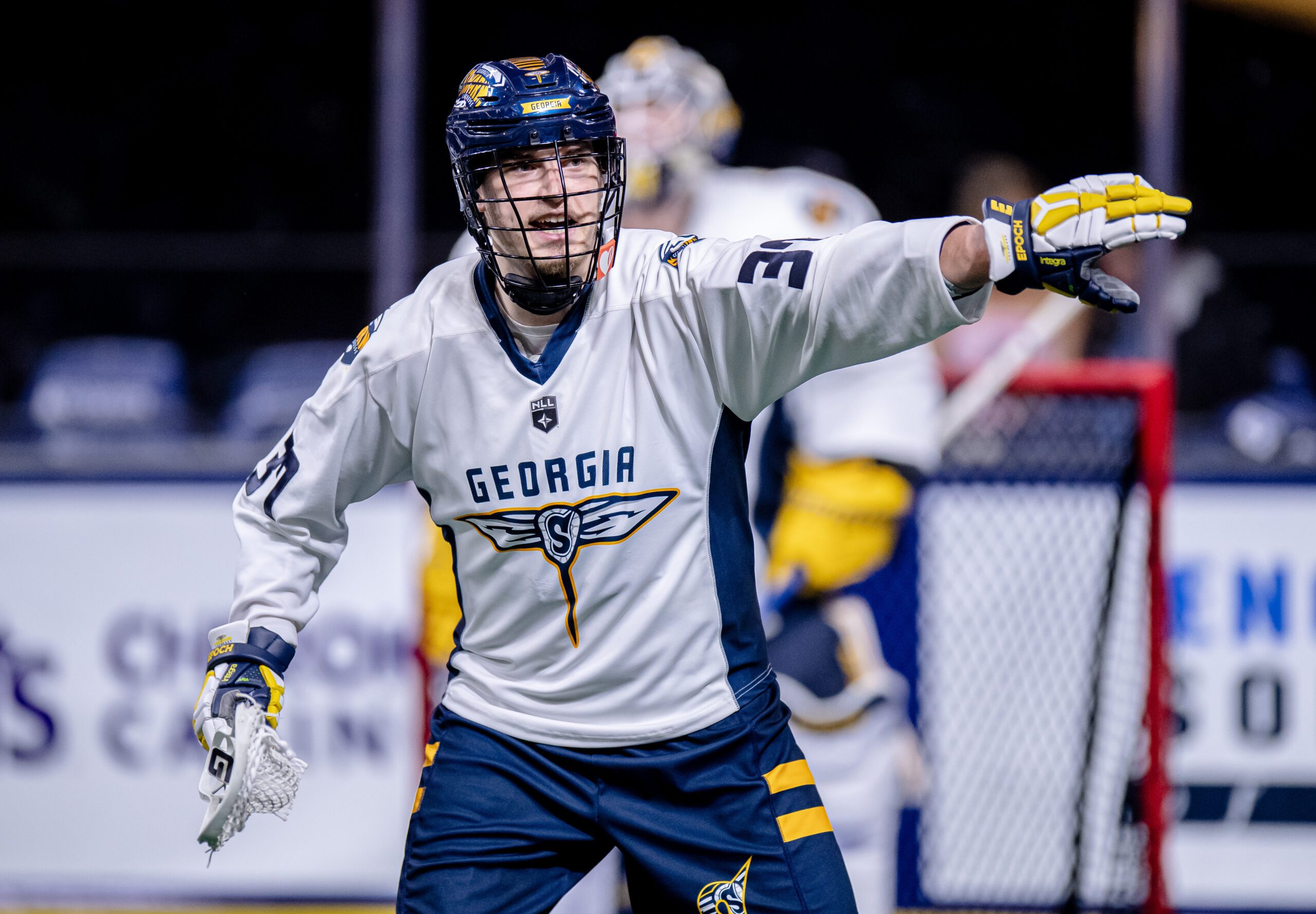 By: Riley Pollock – 07.10.23
The one thing Robert Hudson is most excited about after getting traded to to the Riggers?
Playing in front of the loudest fans in the NLL at the legendary Rough House.
"It has to be the fan base," he said. "I think the fan base is crazy from what I've seen so that's definitely the most exciting thing about coming to Calgary."
The big defender – standing 6-foot-3 and 200-lb. – was acquired by the Roughnecks in an offseason deal that saw two picks go back to the Georgia Swarm.
"It was a little surprising at first," said Hudson. "And then it turned into excitement because I know how good of an organization Calgary is so there is definitely excitement to join the Roughnecks."
The 2020 sixth-overall pick joins a young group on the backend that has the likes of Seth Van Schepen and Kieran McKay, who were drafted last season, and Bennett Smith and Evan Soucy who were drafted in the first two rounds this year, to go along with multiple young veterans in the core.
"It's good that a lot of the guys are young so we can gel together," he explained. "I think all being younger guys helps with getting to know each other and being accountable for each other."
Hudson knows this is a group that came up just short last year, and is ready to join a competitive team when camp kicks off at the start of November.
"They won the championship three seasons ago and made the Conference Final last year," Hudson said. "They are definitely in win-now mode so I'm really looking forward to that."