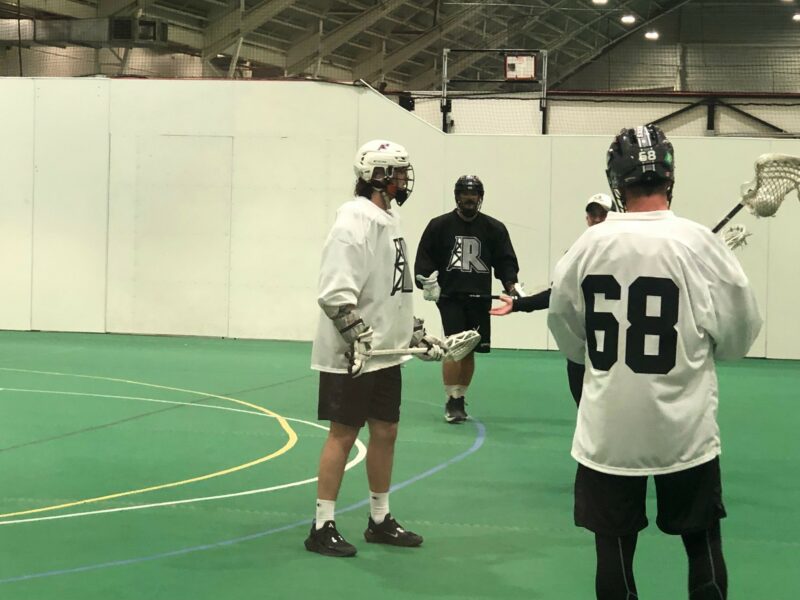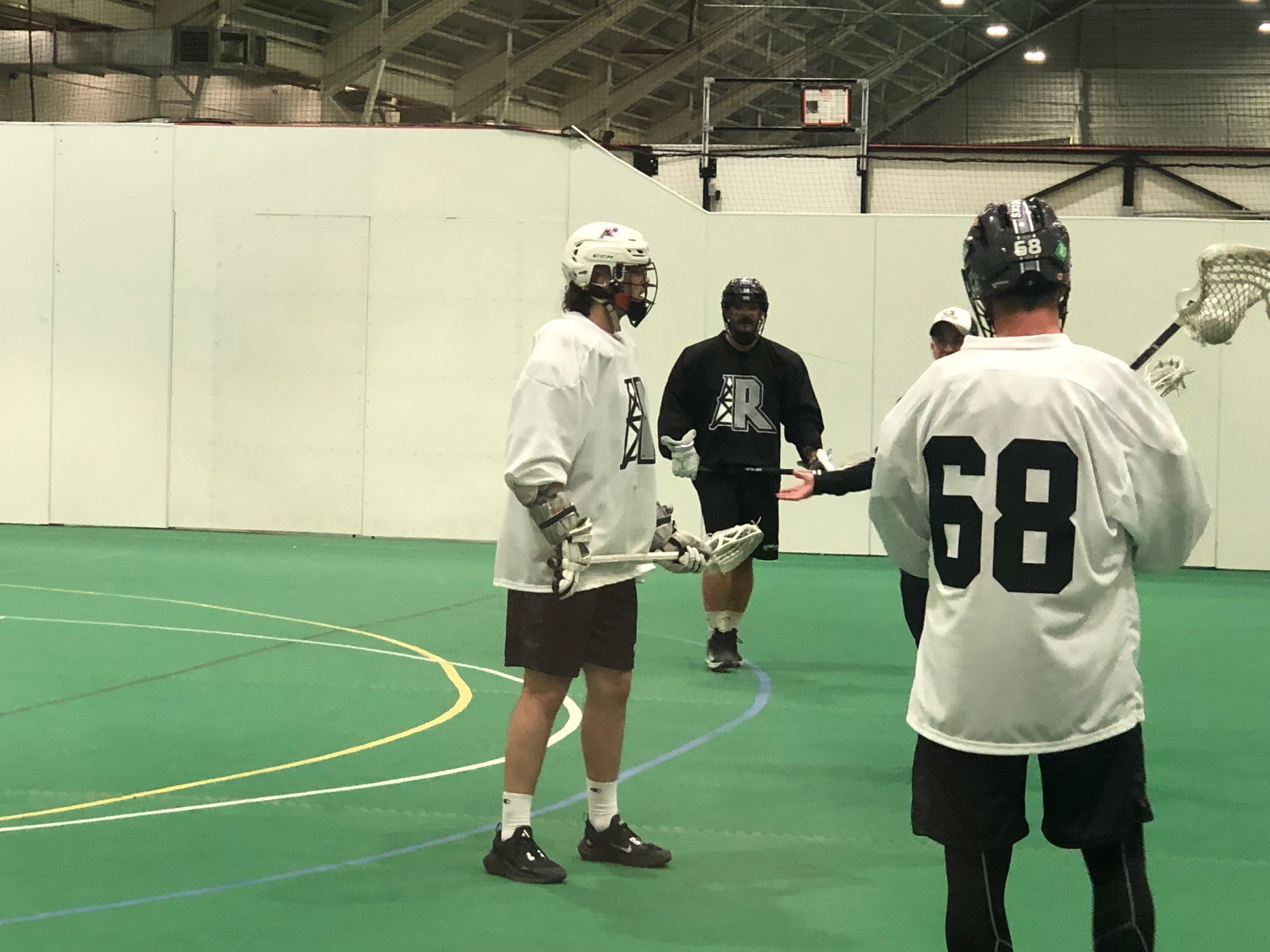 By: Riley Pollock – 04.11.23
It's going to be a learning experience for Riley Isaacs as he takes part in his first Roughnecks camp, but he's up to the task.
The 6-foot-2, 210-lb. forward, who the Riggers took in the sixth-round, 93 overall, can't wait to take it all in.
"I want to learn as much as I can," he said. "I really want to work as hard as I can and try to earn a spot with the Roughnecks."
The former Calgary Mounties Jr. A star was, as can be expected, excited to share the field with some of the Roughnecks veterans.
"It was a lot of fun," he said of his first day. "It was cool to play alongside a lot of the guys I watched growing up here in Calgary."
Isaacs finished fifth in RMLL Jr. A scoring last season with 42 in 15 games. He also added 41 points in 12 playoff tilts, good for second in the league.
He said the Roughnecks coaching staff just told him to go out there and be himself.
"Coach (Josh Sanderson) texted me," he explained. "He told me to work hard, move my feet, and compete for loose balls this weekend."
Isaacs is joined by former Mounties captain Conner Cook, who was also drafted to the Roughnecks this past fall. He says it's been awesome to experience camp with a good friend.
"It's super cool," he said with a smile. "He was my captain in junior and I love the guy. It's pretty special to be able to do this together."
It's worth noting that Isaac was on one of the very first Jr. Roughnecks teams.
Now, he gets to suit up with the pros.
"It's pretty cool to come up the ranks," said Isaacs. "Joining this team is something I always dreamed of."