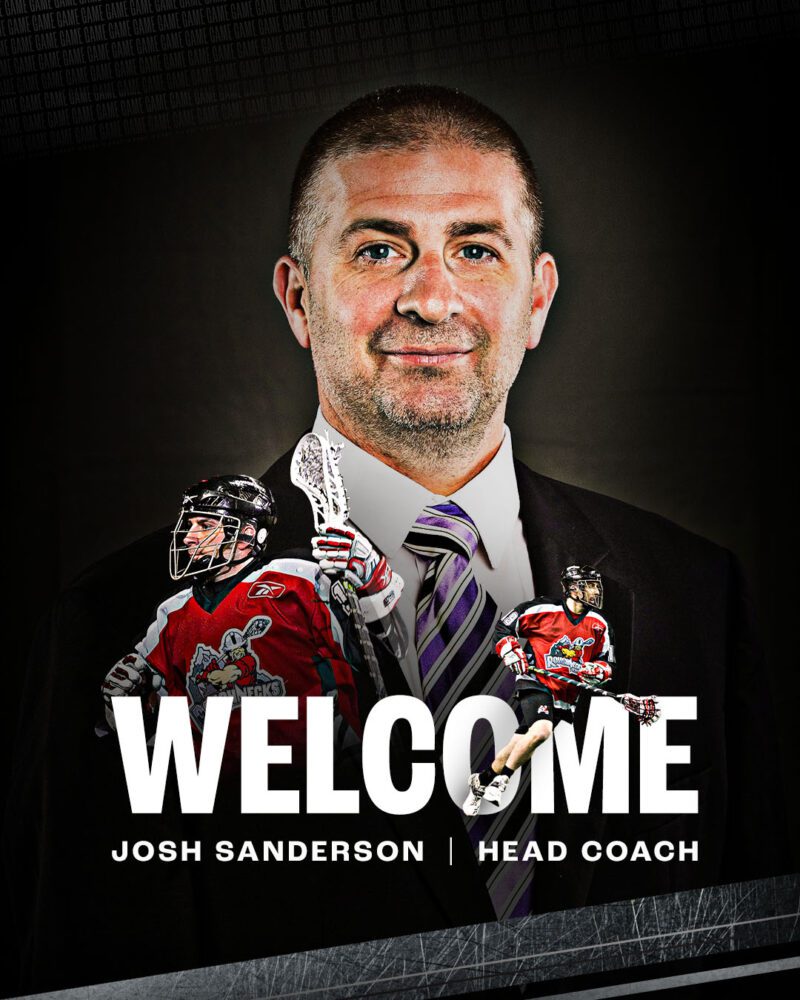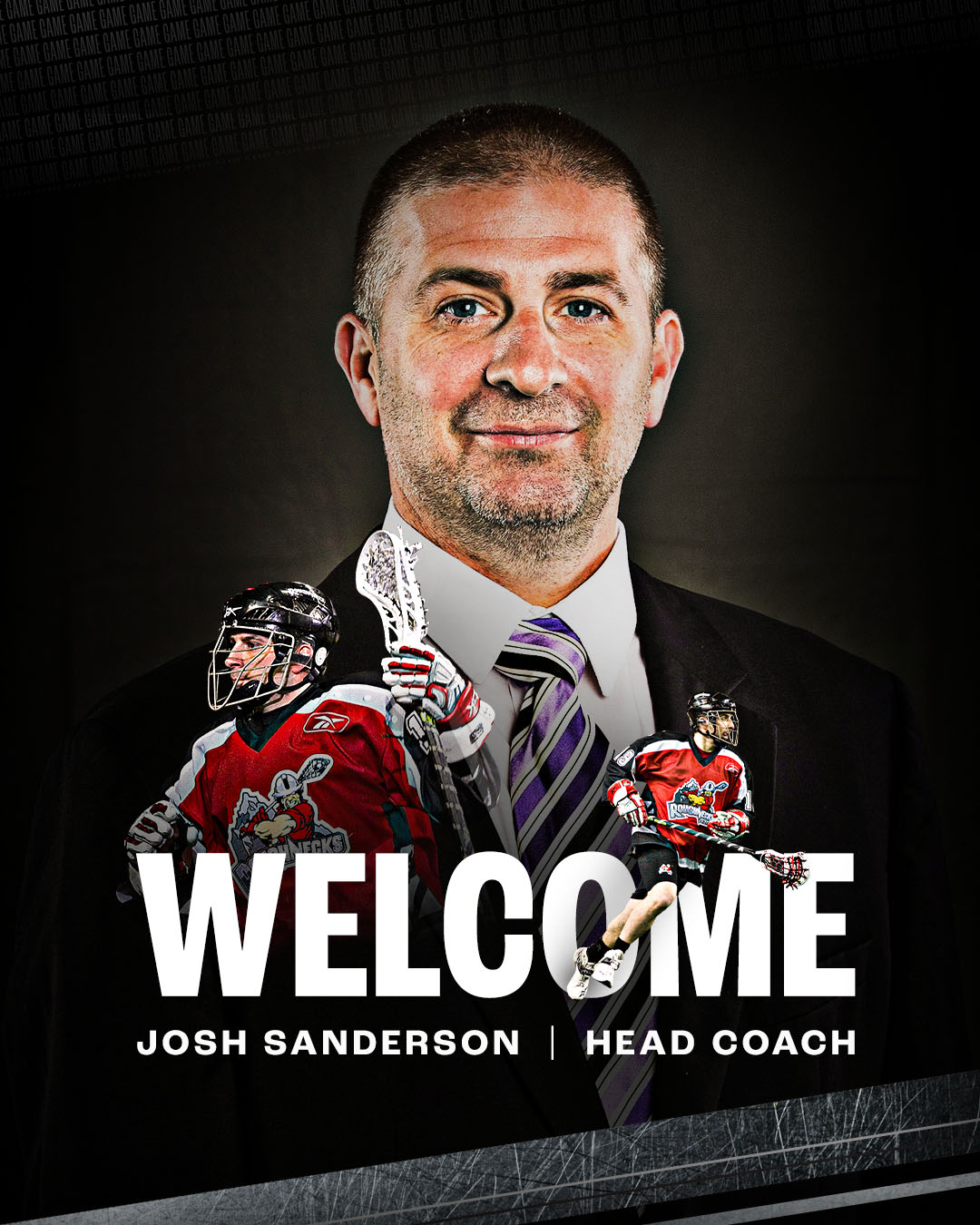 By: Laura Barker – 08-08-23
The Calgary Roughnecks today announced the hiring of former Roughneck Josh Sanderson as Head Coach & Assistant General Manager. Sanderson becomes the seventh Head Coach in Roughnecks franchise history and will assist General Manager Mike Board.
"Thank you to Calgary Sports & Entertainment, the ownership group and executive team, for the opportunity to be a Calgary Roughneck again," said Sanderson. "I loved my time playing in Calgary, and I'm honoured to be named as Head Coach of this great team. I'm looking forward to getting to know all the players and staff, so that we can work together to bring another NLL Championship to the city of Calgary."
"We are very pleased to bring Josh into the organization," said Mike Board, "He has a long family lineage in lacrosse and the NLL, is a Hall of Fame player, and has a high lacrosse IQ combined with a true passion for the game."
"Having won a championship in 2009 as a player with the Roughnecks, we are excited for Josh to return to Calgary as Head Coach and continue the winning tradition in Calgary."
Sanderson played 19 seasons in the National Lacrosse League, beginning his career with the Rochester Knighthawks (1998-99) before moving on to the Albany Attack, San Jose Stealth, Toronto Rock, and the Calgary Roughnecks. It was with the Roughnecks that he won his second NLL Championship title in 2009, having also won with the Toronto Rock in 2005. The forward sits third in NLL history in assists (908) and seventh in games played (268) and was named to the NLL All-Pro team nine times in his playing career. Sanderson finished his playing career in 2016 and was inducted into the National Lacrosse League Hall of Fame that same year.
Upon retiring, the Orangeville, ON native was subsequently hired by the Toronto Rock as Assistant General Manager, where he remained for two seasons. Sanderson most recently held the title of Offensive Coordinator and Director of Player Personnel with the San Diego Seals since 2018.