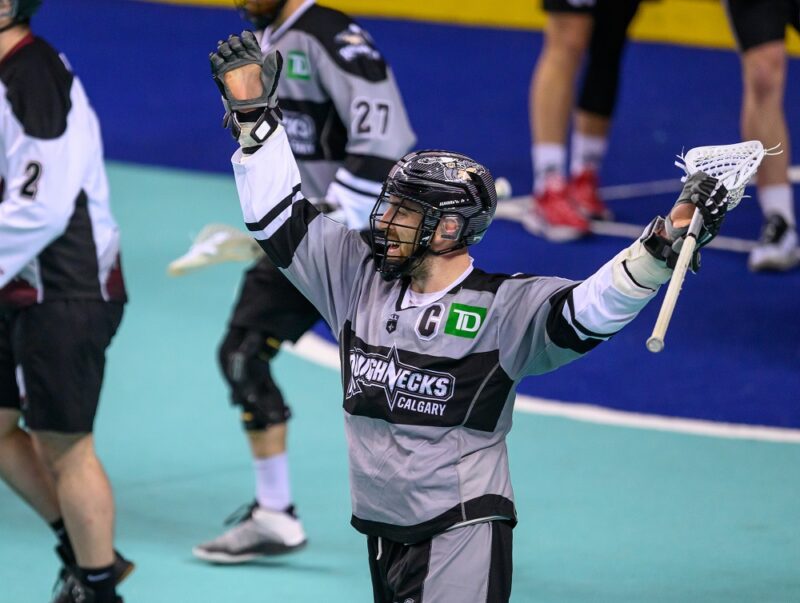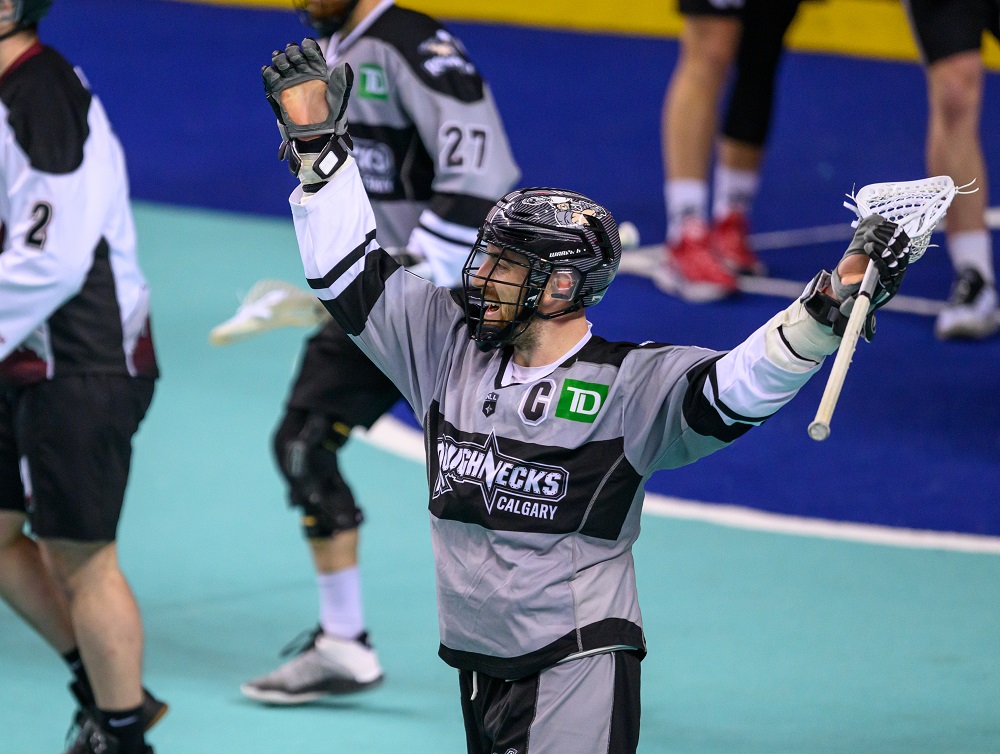 By: Riley Pollock – 19.10.23
Riggers captain Jesse King has plenty of reasons to be excited for the upcoming season.
The Riggers could return up to 19 players from last year's roster that made it all the way to Game 3 of the Western Conference Final.
They have also added some big bodies and big name through trades and the draft.
It sets the stage for what will be a competitive and hard-fought training camp come November.
"It's always good to see the core guys during the off-season and outside of lacrosse," King said. "You get that banter going and you start looking forward to it even more. With the additions we've been able to make to our group with guys like (Thomas Hoggarth) on the offensive end it's really exciting to have someone like him on the right side of the ball.
"On the back end, we've got a really good core group of guys that are coming back and playing in front of the MVP from last season, so everyone is extremely excited and we can't wait to get back together."
The expectations  remain high for a team that was one game short of an NLL finals appearance last year, and King says the team expects nothing short of another long run.
"I think when it comes to us taking that next step we definitely have the pieces," he explained. "We know what we are capable of and I think with that core group coming back there is a lot of trust with the guys and you can transfer that trust onto the floor and make sure everyone is doing their job during the week.
"We know we have the ability and the capability to win another championship here in Calgary."
The Riggers will, of course, have some new faces behind the bench, too, led by Josh Sanderson.
"I've spoken with Josh quite a bit and had the opportunity to speak with Troy (Cordingley) as well last week," King explained. "It's a unique situation for a new coaching staff. A lot of times when a team gets a new coaching staff it's because they weren't successful. These are guys that are coming into a team that set a franchise record for wins last year. I think the keys are there and it might take some time with the new coaches but I think that is expected. I think Josh has some high expectations for us which he should have, and as players we have expectations for what our coaches are going to offer.
"I think once we build that trust you'll see that relationship form and hopefully we mesh well and do what we need to do on and off the floor to be successful this year."
King went south to play in the PLL this summer for the first time since 2020, and is currently enjoying a quick 'offseason' before camp opens.
"The summer was busy," he said. "A lot of travel that continued on from the NLL season into the PLL season but it was a lot of fun. I'm trying to enjoy the bit of down time I've got while also training to be prepared for training camp in a couple of weeks here."
King did get a chance to squeeze in a few viewings of Roughnecks first-round pick Bennett Smith, who played with King's usual WLA team, the Victoria Shamrocks, this summer.
"I did go to a couple games this summer when I had the opportunity to watch the Shamrocks play," he explained. "When I got the opportunity to watch him play and hear about him from other people it was really good to see. He was a huge part of the Shamrocks success this summer and from what I hear he was a great leader as a first year. You love to hear that from young guys and see that his work ethic is where it needs to be."