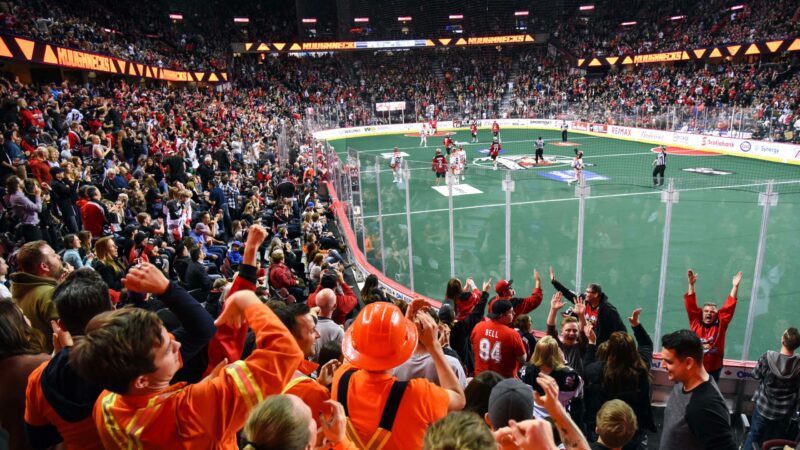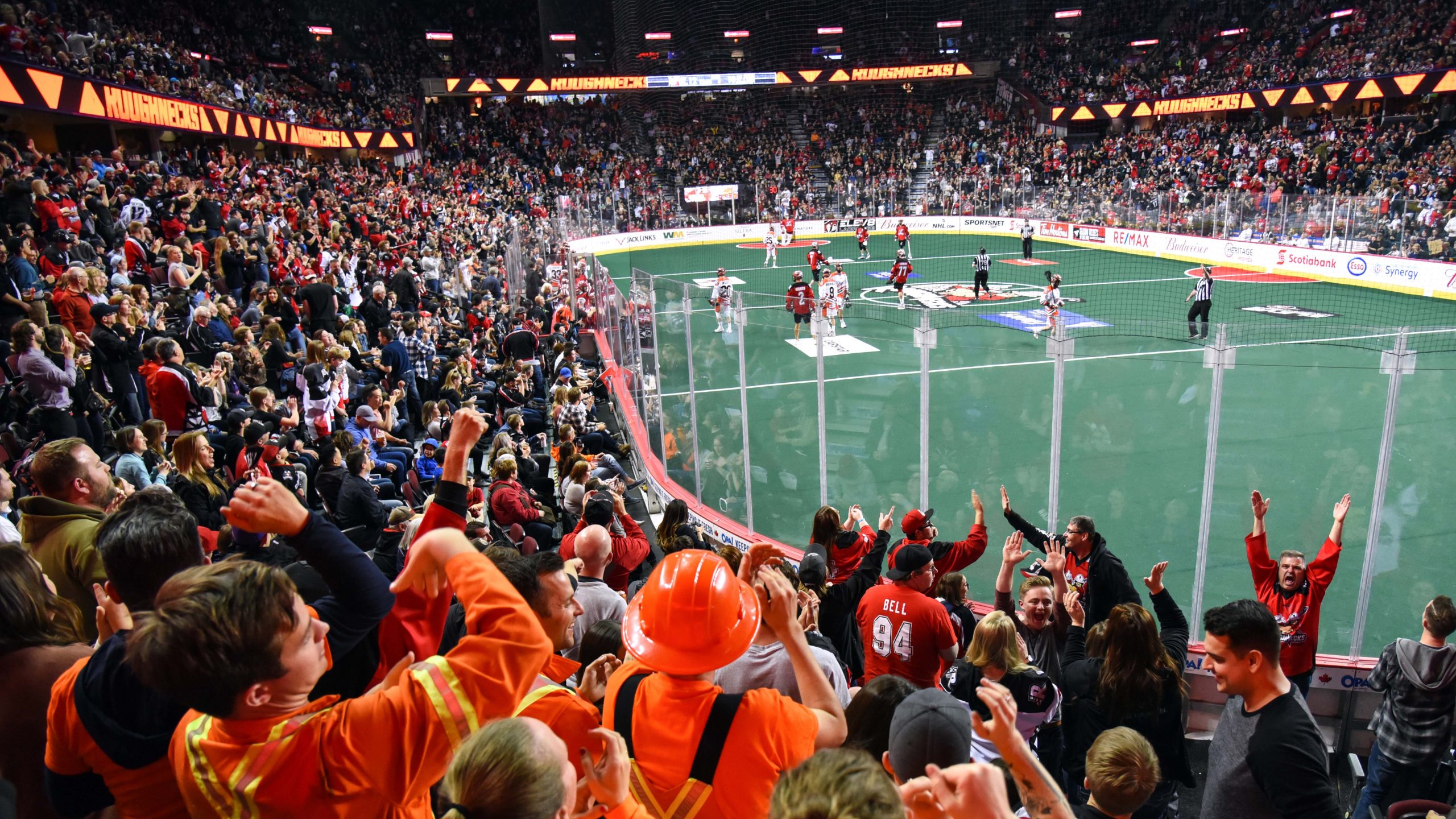 There's more than one way to watch a Roughnecks game.
If you're looking for a great deal, are hosting an event, group of friends, or your family we've got you covered.
This season, the Roughnecks have brought back three specialty seating options at the Scotiabank Saddledome; Rough House Reserved, Student Zone, and the Family Zone.
Rough House Reserved is the general public's lowest-price ticket to see your defending champs in action this season. The limited number of seats located in the second-level endzone (205-208) are just $21 a ticket*. To access this fantastic deal, head to the Roughnecks website starting at 10 a.m. the Monday before every home game. A heads up, they sell fast!
We've also brought back specialty pricing for post-secondary students this year. We know you love a budget-friendly night out! The Cowboys Casino Student Zone is located in sections 203 and 204, and features $15 tickets* for anyone enrolled in college or university. What else? FREE entrance to Cowboys Dance Hall for 30 minutes post-game with your ticket.
If you're coming for the party, but looking to keep things a little more low-key, head to the Family Zone. These fantastic seats are located in section 218, and are alcohol-free, but 100% fun!
Planning to host a large group? Let us take the headache out of planning for you, and save you money while you're at it! Finding a large number of seats together can be difficult, that's why we offer group packages at a discount price.
Group tickets are the way to go if you're looking for bulk block seating, your own dedicated coordinator to help create the best custom experience, and up to 55% savings off the box office ticket price with seats starting at just $23*.
Or, experience the suite life! Prefect for work gatherings, hosting clients, team parties, stags or stagettes and more! The Roughnecks provide three sizes of suites to choose from (16 person, 20 person, or 32 person) that offer the privacy, comfort and personalized service throughout the game.
Who doesn't love the idea of a suite? But if you prefer the atmosphere in the stands try a Loft experience. They include your own private space to party with exclusive food and beverage choices, but seats in the stands.
There are plenty of options to #ComeForTheParty this season, and we can't wait to host you!
For more information on specialty seating call our customer service team at 403-777-4646 or visit CalgaryRoughnecks.com/tickets.
*Plus fees and taxes
[vc_btn title="GET TICKETS" style="custom" custom_background="#cf2920″ custom_text="#ffffff" shape="square" size="lg" align="center" button_block="true" link="url:https%3A%2F%2Fcalgaryroughnecks.com%2Ftickets%2F|||" el_class="buy_now_btn"][vc_column_inner][/vc_column_inner]