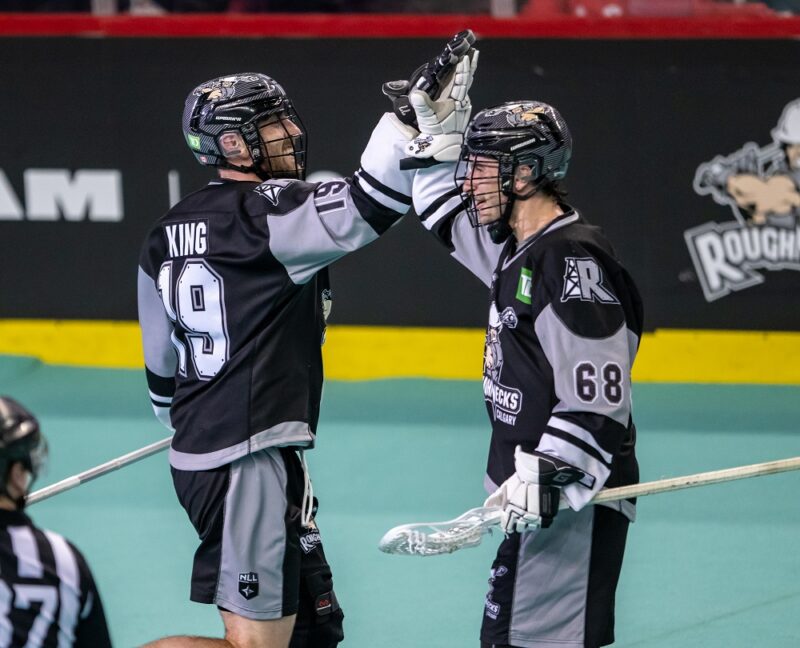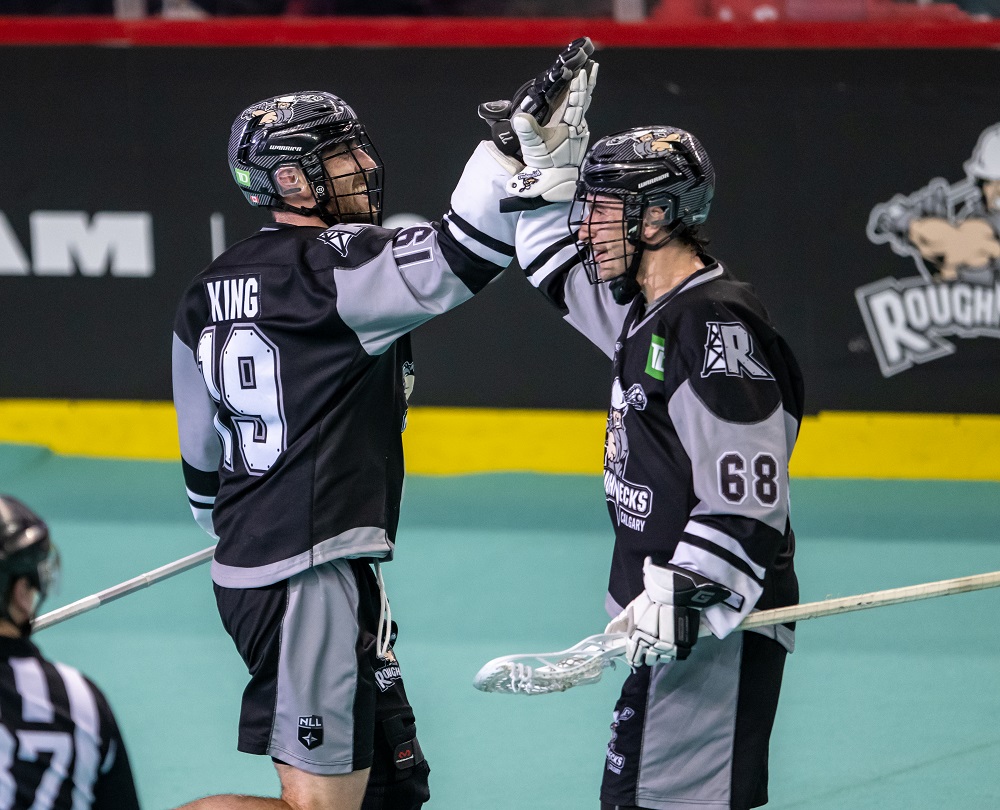 By: Riley Pollock – 26-04-23
It's the final week of the NLL regular season and the Riggers are on a bye.
The Roughnecks finished 13-5 and in second in the West. If Colorado wins this weekend that will be the opponent next Saturday, May 6. If the Mammoth lose, the Riggers will play Panther City. TICKETS
With the bye, now's a good time to look at the numbers from the season as a whole.
9.27
The Riggers gave up 9.27 goals per game this season. That was second only to Toronto and the ninth best GAA in the NLL since 2001.
228
Zach Currier picked up 228 loose balls this season. That is the second most in his career (237 in 2022) and will be the eighth most in NLL history by the time the final week wraps up.
712
Christian Del Bianco made 712 saves this season which is just behind his previous high of 716 in 2019. Right now that is the fourth most saves in a single season in NLL history.
15
The Riggers had eight players score 15 or more goals this season, which is the most in the NLL.
81
Zach Currier and Eli Salama combined for 81 Caused Turnovers this season. They finished second and third, respectively, in the league in that category. No other pair of teammates were in the top 10.
Check in tomorrow for the final part of the Riggers By The Numbers!