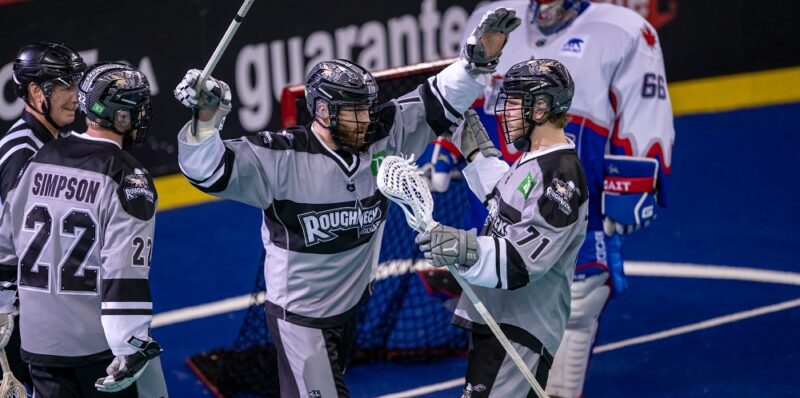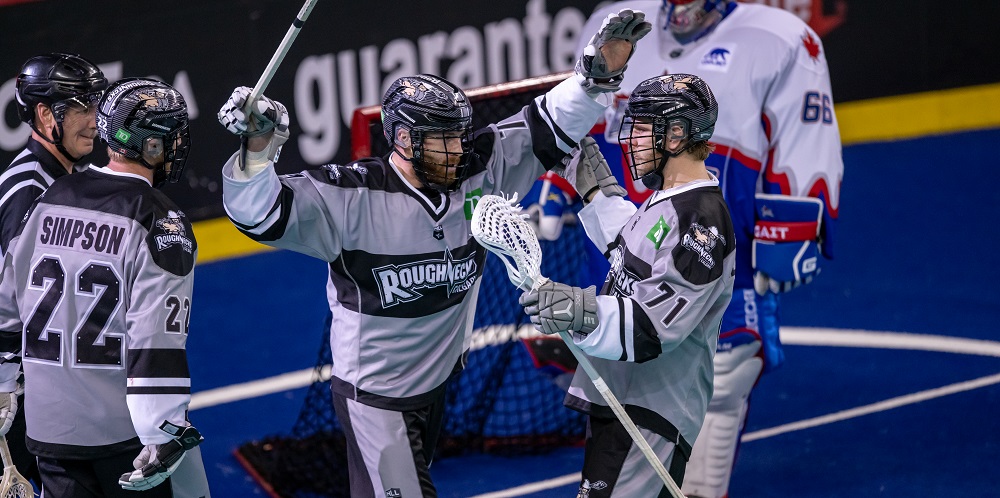 By: Riley Pollock – 27-04-23
One more time for the 2022-23 season we take a look at some numbers from the Roughnecks season.
The Riggers sit patiently waiting to see who they will play in the first round of playoffs next week. That all depends on if Colorado wins this weekend.  TICKETS
Let's take a look at some interesting numbers from the year.
116
Eli Salama scooped up 116 loose balls this season which is a career high. He crushed his previous mark by 32. His 38 caused turnovers should be good enough for third most all time as well depending on what happens in the final week of the regular season.
18
Shane Simpson's 18 goals were the third most in the league by a transition player this year. He hit this mark despite missing three games due to injury.
74
Tyler Pace had a career high 74 points this season. He only dressed for 14 games meaning if he played a full season, he was on pace for 95.
45
Josh Currier put up some big numbers since joining the Riggers after their fourth game via a trade with Saskatchewan. He had 45 points, which are the second most in his career. His 3.21 points per game had him on pace for 57 in an 18-game season.
63
Riggers forward Tanner Cook had a breakout year in his sophomore season. He crashed and banged his way to 32 goals and 31 assists. The big-bodied Cook also led the team in penalty minutes with 27.