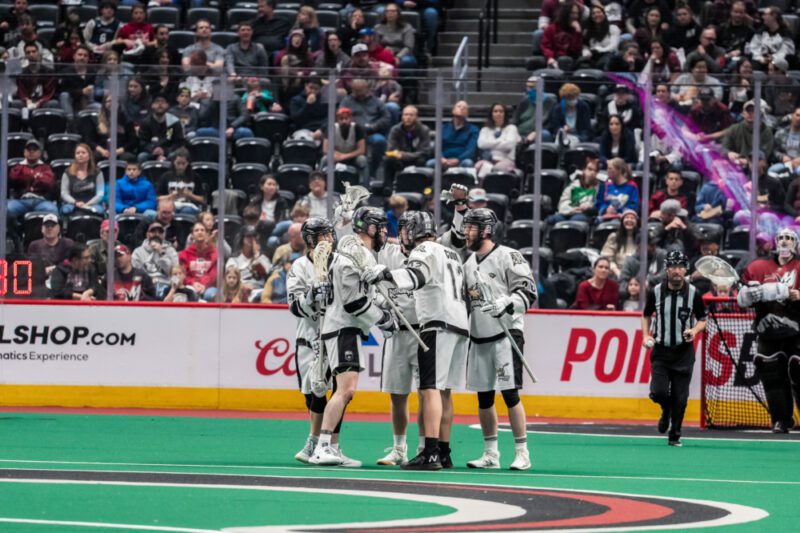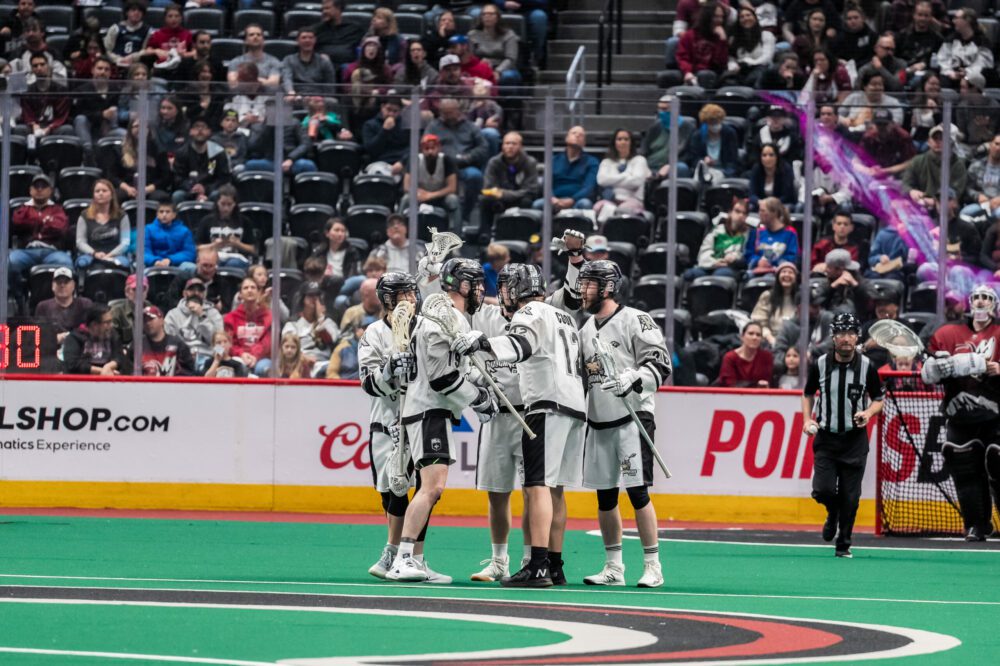 Colorado struck first in the Western Conference Final on Thursday night taking down the Riggers 8-7.
The Riggers got the ball rolling on Thursday night as Tanner Cook found the back of the net to make the score 1-0.
Cook picked up his second shortly after finishing off a behind-the-back pass from Jesse King on the powerplay to make it 2-0.
A defensive battle meant that was the score following the first quarter.
Zach Currier added to the lead early in the second making it 3-0.
The Mammoth finally got on the board to make the score 3-1 shortly after.
Cornwall quickly countered off the faceoff to restore the Riggers three goal lead, 4-1.
Colorado cut the lead to 4-3 with two quick goals as the teams went back and forth.
Seth Van Schepen picked up his first career playoff goal in transition to make the score 5-3.
That was the score heading into the half.
The Mammoth got within one early in the third-quarter to make the score 5-4.
They would even the score 5-5 shorthanded shortly after.
Colorado took their first lead of the night on the powerplay to make the score 6-5.
Dan Taylor evened the score at six with a nice bouncer halfway through the third.
Taylor scored his second straight over the far shoulder of Dillon Ward to regain the Roughnecks lead 7-6 heading into the final frame.
Christian Del Bianco made a few huge saves on an early fourth quarter penalty kill to keep the Rigger up one.
The Mammoth scored on another powerplay to even the game 7-7 with just under six-minutes to go.
The Mammoth would score again on their seventh powerplay of the night to take the lead 8-7 with 3:11 to go in the game.
The Roughnecks took a timeout with 41-seconds left down one to draw up a play but were unable to put the ball in the back of the net. They fell 8-7.
By The Numbers:
Tanner Cook: 2g, 1a
Josh Currier: 3a
Dan Taylor: 2g
Zach Currier: 1g, 1a
Jesse King: 2a
Seth Van Schepen: 1g
Jeff Cornwall: 1g
Christian Del Bianco: 42 saves
Up Next: 
Game two of the best-of-three series goes Saturday May 13 at the Rough House. TICKETS