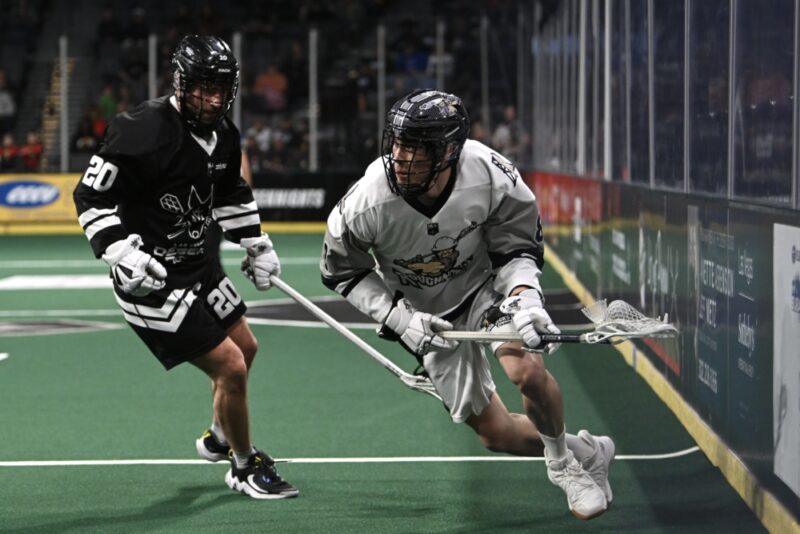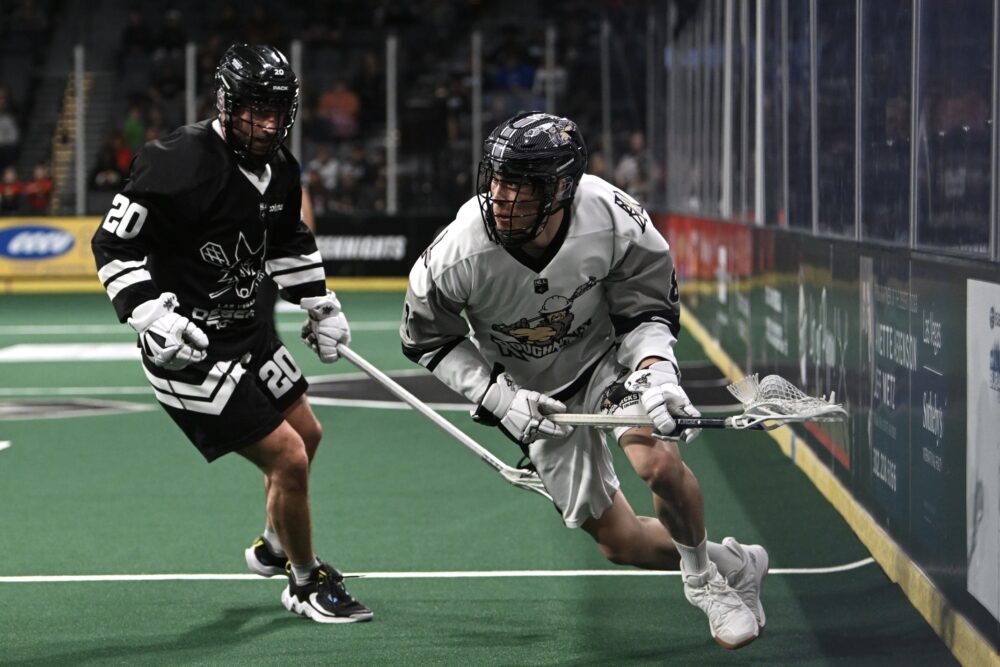 It was a hot start for Las Vegas as former Rigger Marshal King opened the scoring and then Jack Hannah made it 2-0.
The Roughnecks got on the board in transition as Shane Simpson scored his 11 goal of the season to make the score 2-1.
Vegas countered with two more of their own making it 4-1 with just under six-minutes to play in the quarter.
The Desert Dogs continued to pile it on adding two more before the end of the quarter to make it 6-1 heading into the second.
Simpson picked up a hat-trick with back to back goals early in the quarter making the score 6-3.
Vegas countered to put it at 7-3.
Josh Currier found the back of the net as the two teams traded goals to make the score 7-4.
The Roughnecks battled back as Tanner Cook, Jesse King and Josh Currier scored in succession to tie the game up going into the half.
Calgary started the second-half with an early penalty as Simpson went to the box for holding the stick. The Dogs would score on the powerplay to re-take the lead, 8-7.
King had a penalty shot opportunity halfway through the third but was stopped on the play.
Las Vegas extended their lead to two right after the stop making it 9-7.
Both teams would trade chances the rest of the quarter but the goaltenders stood tall sending the score 9-7 to the final frame.
Josh Currier got the road side back within one with his hat-trick goal to make the score 9-8 early in the fourth-quarter.
The Desert Dogs would get it right back making the score 10-8 with four-minutes gone in the quarter.
King cut the lead to two from in tight to make the score 11-9.
Seth Van Schepen took a penalty with 4:52 to go in the final quarter, however the Riggers were able to kill it off.
The Roughnecks were unable to muster much in the final two-minutes and fell to the dogs 11-9.
By The Numbers: 
Shane Simpson: 3g, 1a
Josh Currier: 3g, 1a
Jesse King: 2g, 2a
Tanner Cook: 1g, 1a
Dan Taylor: 3a
Next Up: 
The Roughnecks head to a bye-week before finishing their three game road trip in Colorado on March 10.