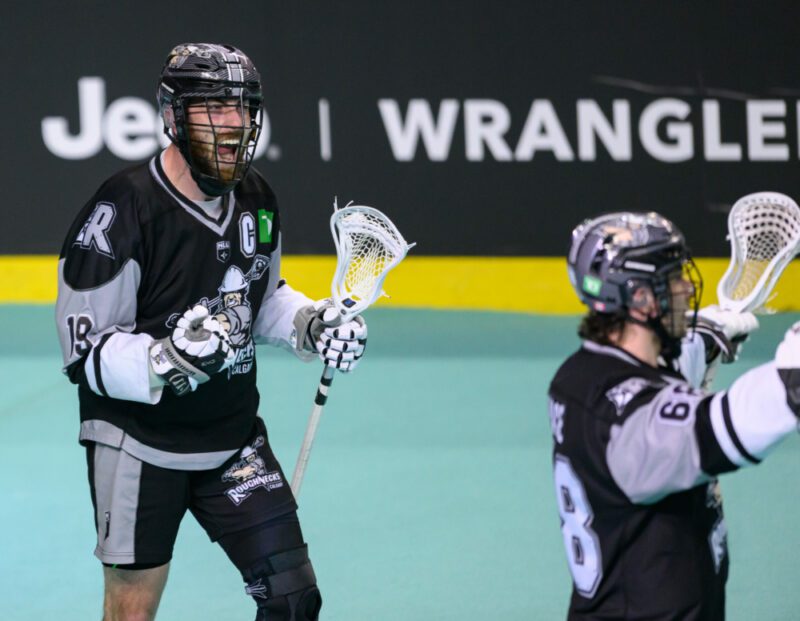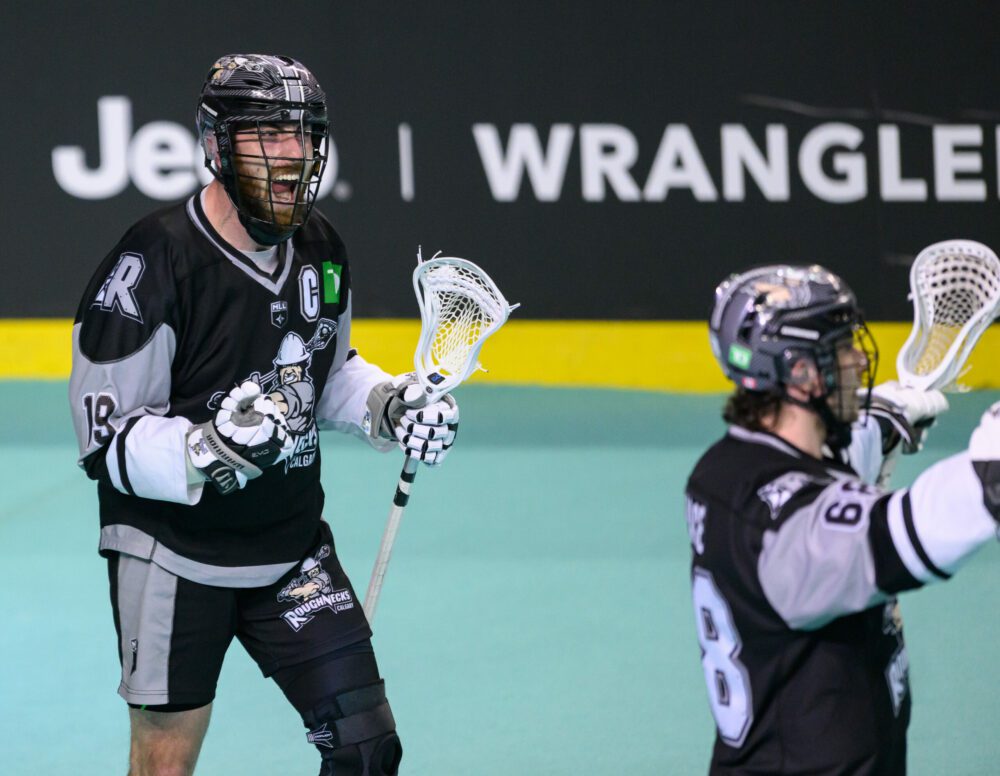 By: Riley Pollock – 17-05-23
Another game where it's win or you're done.
The Roughnecks will play in their third elimination game of the playoffs Saturday night at 7:30 p.m. at the Scotiabank Saddledome. TICKETS
The Riggers battle the Colorado Mammoth in Game 3 of the best-of-three Western Conference Final for the right to head to the NLL Final where the Buffalo Bandits await the winner.
Calgary fell 8-7 in Colorado in Game 1 last Thursday, before bouncing back with a 13-12 win on home turf Saturday.
The Roughnecks were up by as many as four at one point in the final quarter, but the Mammoth brought the game within one on both occasions before the Riggers were able to come up with a huge stop in the final seconds to hang onto the win.
Captain Jesse King said despite the close game no one on the bench panicked.
"It was actually very calm on our bench," King said. "Colorado was making a late push and I don't think there was any doubt or panic. We have prided ourselves throughout the entire year to be calm, cool and collected in those moments of adversity. As a team we were very positive and very reassuring in those final minutes. After the game was over, there was obviously a lot of excitement. Winning those close games is a feeling that you can never replicate."
The Riggers are getting used to being in do-or-die situations. With this being their third elimination game in their fourth playoff tilt of the season, King says they just have to keep doing what has worked for them to this point.
"We are going to rely on one another, have trust in one another to do our jobs, and hold onto that belief that we will see each other again the following week," he said."
This Roughnecks group has talked about a special feeling in the locker-room and how close this group has been all season long and they believe it has played a huge part in getting them to where they are now.
"When the guys around you mean more than just the layer of being a teammate, and they are actually good friends of yours, it makes things so much sweeter," the captain said. "We have a lot of guys who are quite good friends outside of the sport which makes everything more valuable. There is an untold amount of respect, trust and sacrifice for one another on this team and it is quite easy to sense."