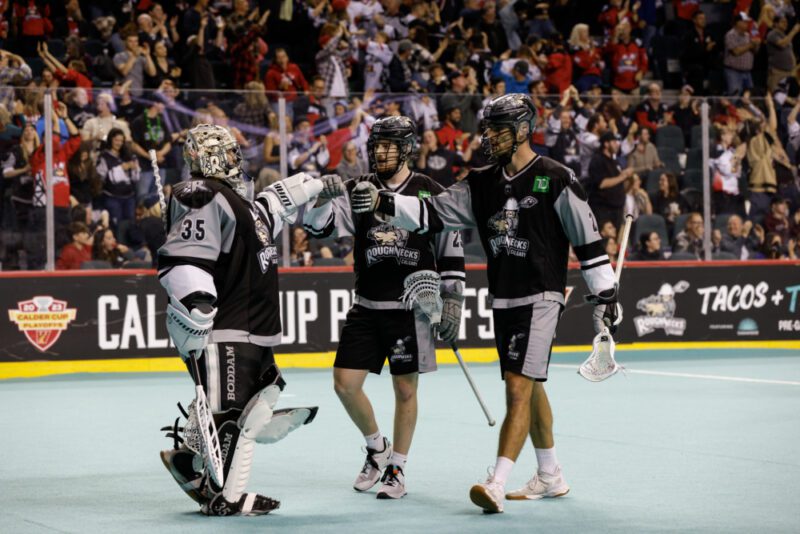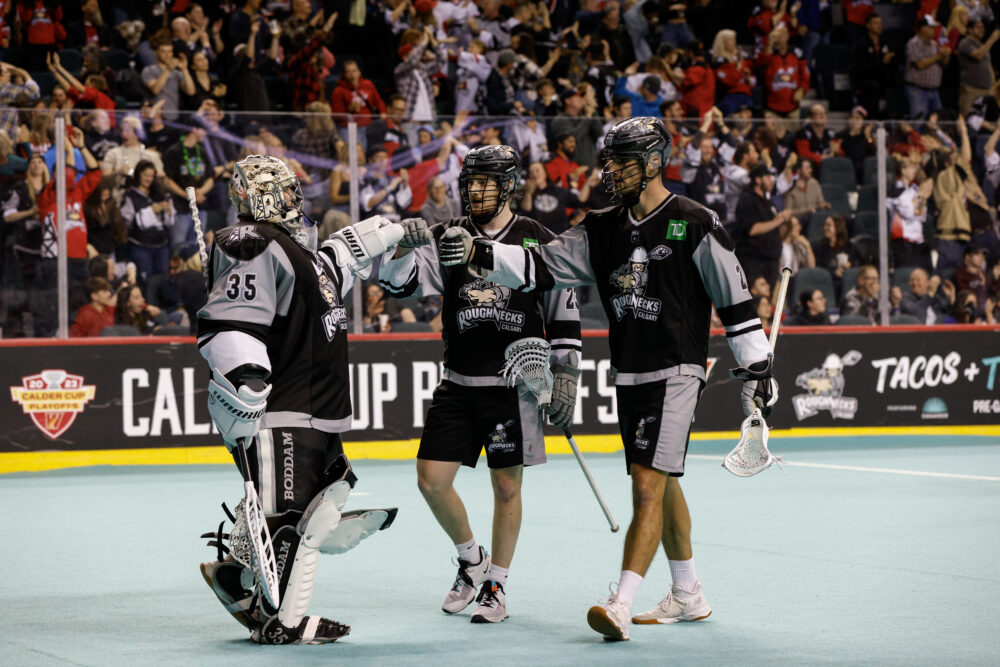 By: Riley Pollock – 06-05-23
One win down, four more to go.
The Roughnecks took care of business in the NLL Quarter-Final this past Saturday, beating Panther City 12-9.
Up next they take on the defending champion Colorado Mammoth in another chapter of their rivalry. Game 1 of the Conference Final goes Thursday at 7:30 p.m. in Denver, before the series heads back to Calgary for Game 2 Saturday. TICKETS
Game 3, if necessary, would be May 20 at the 'Dome.
Riggers head coach Curt Malawsky talked about what we can expect in this series.
"They're a very well coached team," he said. "Some of my friends coach that team. You're not going to trick them on anything – they grind, they compete, their mottos are very much the same as ours.
"They're built very much the same as we are," he continued, "they've got a very good offence and we have a good offence by committee, they have a good draw guy, we have a good draw guy, they have a great back end, we have a great back end, they've got a great goalie and we have a great goalie so it's going to be a battle, it's a war of attrition when it comes down to these series'."
The Mammoth upset the number-one seed San Diego Seals in their opening round this past weekend, and Christian Del Bianco expects they'll be a confident group heading into Round 2.
"Their offence has a lot of guys that can hurt you," he said. "You know their defence is going to be good and you know Dillon Ward is Dillon Ward so you look across the lineups and in the playoffs obviously there are going to be good teams, if they weren't a good team they wouldn't be playing in the Western Final. We're excited for the opportunity to go head-to-head with them and I think Colorado is one of those great rivalries that the league loves."
The Riggers took two-of-three games during the regular season outscoring the Mammoth 37-28 in the three contests. The Mammoth took the most recent playoff battle, taking out the Roughnecks last season in the quarter-final by a score of 16-12.