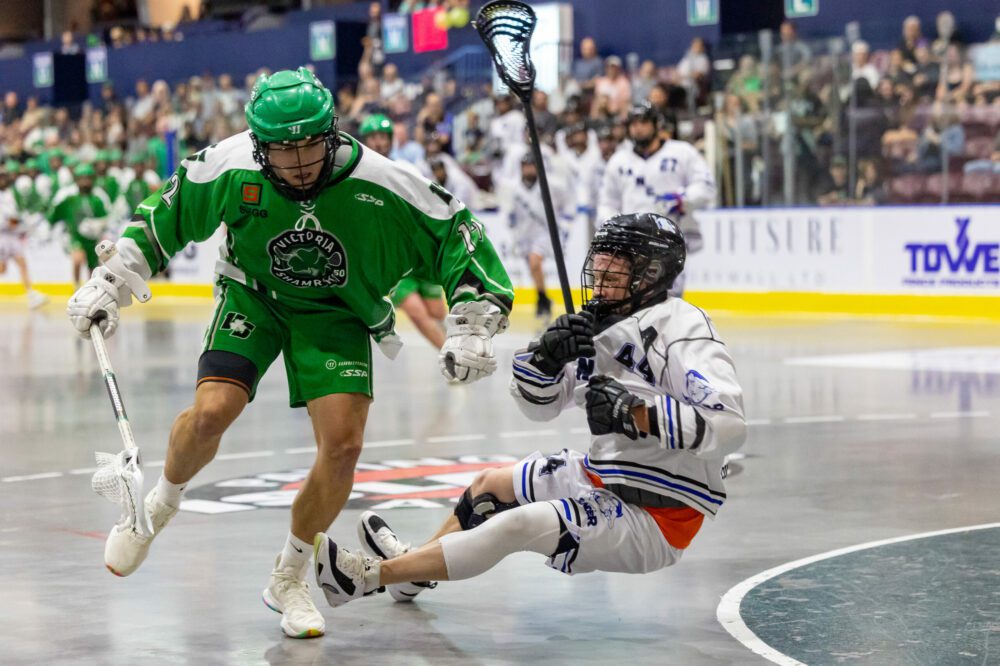 By: Riley Pollock – 29.09.23
The top two picks are locked up.
The Roughnecks announced Friday that they've signed first-round pick Bennett Smith and second-round pick Evan Soucy to two-year deals.
Smith, who the Roughnecks took eleventh overall in the recent draft, suited up in 14 games last season for Queens University of Charlotte as a senior, collecting 41 loose balls, 11 caused turnovers and seven points. He also dressed for 18 games with the Victoria Shamrocks this summer registering 14 points in Senior A box action.
He was happy to get pen to paper and focus on getting ready for Roughnecks camp, which begins in Calgary Nov. 4-5.
"I'm super excited," he said. "It's been a long time coming and I'm very excited to go to camp, meet the boys and get started."
Smith, a native of Edmonton, is pumped to be able to play in his home province and have family close by.
"It means a lot," he explained. "I went to school in North Carolina so my family wasn't at a lot of games but now I finally have the opportunity for them to come down and watch a lot.
"I also have family in Calgary so it's always nice to stay close to home."
Smith knows it will be a big jump but he is ready for the challenge of the NLL and feels a summer with the senior team in Victoria will help him out.
"I think my time in Victoria was definitely beneficial in transitioning from Junior A to the NLL but from what I've heard it's another jump from Senior A," he said. "But I think I'm more than ready and I'm excited."
Soucy was taken 37th overall by the Riggers in this year's draft. The defender played and started in 15 games as a senior with The University of Indianapolis this past season, picking up 36 loose balls, 23 caused turnovers and three points. He also played 17 games for the Senior A Nanaimo Timbermen, finishing with seven points