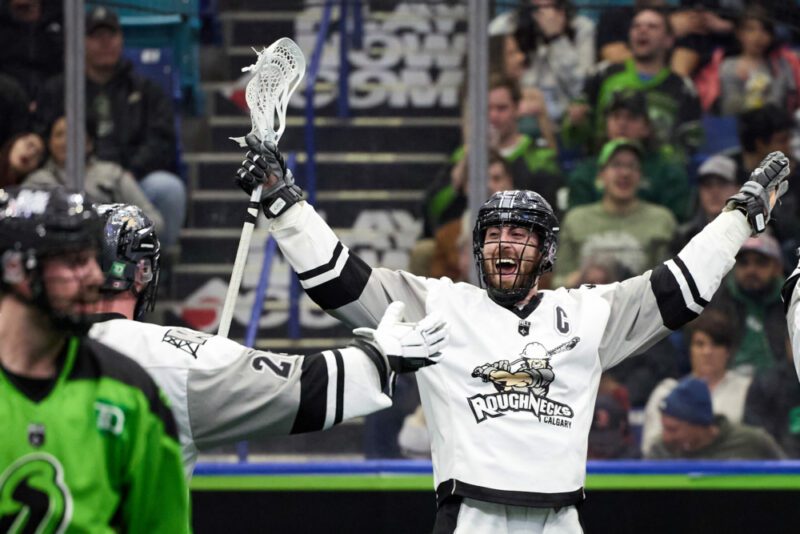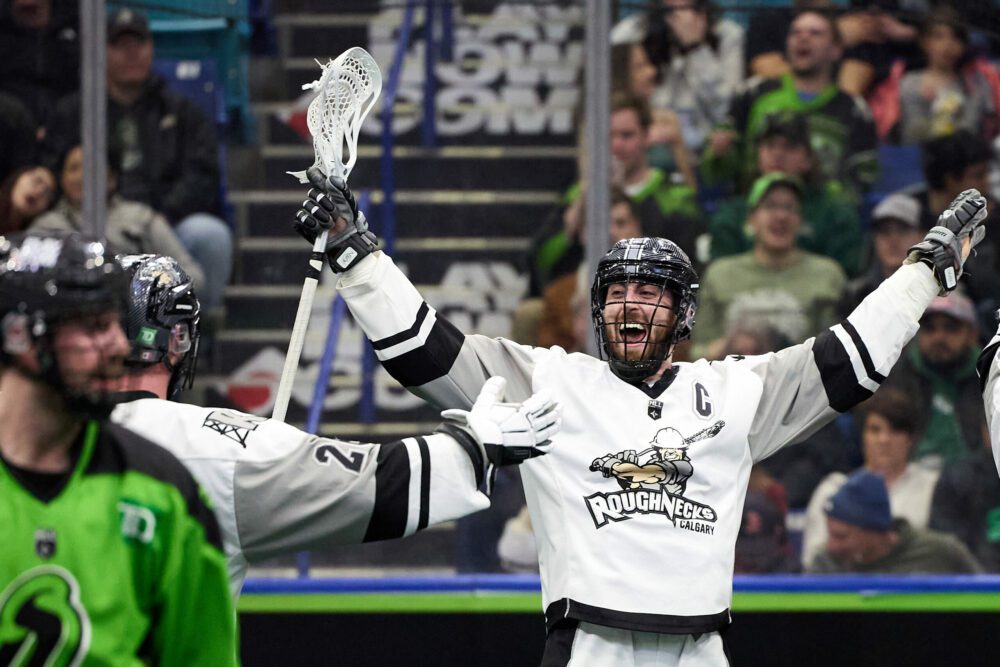 By: Riley Pollock – 25-03-23
The Roughnecks dominated in Saskatchewan.
Calgary crushed the Rush 14-6 to sweep the season series for a second straight year and move to 10-4 on the season.
Christian Del Bianco was stellar once again making 44 saves in the win.
Jesse King opened the scoring for the third straight game on Saturday night in Saskatoon.
Tanner Cook found the back of the net with a strong effort shortly after for his 20 goal of the season. That's the first time Cook has reached the 20 goal mark.
Dan Taylor extended the lead to 3-0 on a beautiful quick stick as it was all Roughnecks early.
Curtis Manning made it 4-0 late in the quarter, that would be the score heading into the second-frame.
Saskatchewan found the net twice early in the second quarter to make the score 4-2.
Taylor scored his second of the night five-minutes into the quarter to put the Roughnecks up 5-2.
The Rush would find the board on the powerplay to make the score 5-3.
Cook would then score his second and third of the night back-to-back to make the score 7-3.
King got his second of the night shortly after to putting the Riggers up 8-3. The goal set a career high for goals in a season as he hit 30 for the first time.
That was the score heading into the half.
The Roughnecks capitalized on a powerplay early in the third-quarter as Cook found the back of the net for his fourth goal of the night to make the score 9-3.
Cook continued to be on fire as his picked up his fifth goal on a delayed penalty call to make it 10-3.
It was Cook again on the powerplay late in the quarter for his first career sock-trick to make the score 11-3.
Saskatchewan would add one with 2.5 seconds left on the clock to send it to the final frame 11-4.
Taylor got a hat-trick in the fourth-quarter to make the score 12-4.
The Roughnecks went on a four-minute powerplay five-minutes into the fourth and King would score twice to make it 14-4 with just over half the quarter to go.
The Rush put two goals in late in the game to make the final score 14-6.
By The Numbers: 
Tanner Cook: 6g, 1a
Jesse King: 4g, 2a
Dan Taylor: 3g, 3a
Tyler Pace: 6a
Josh Currier: 4a
Haiden Dickson: 3a
Kyle Waters: 2a
Jeff Cornwall: 2a
Curtis Manning: 1g
Christian Del Bianco: 44 saves
Up Next: 
The Riggers stay on the road heading to San Diego to battle the Seals on March 31.