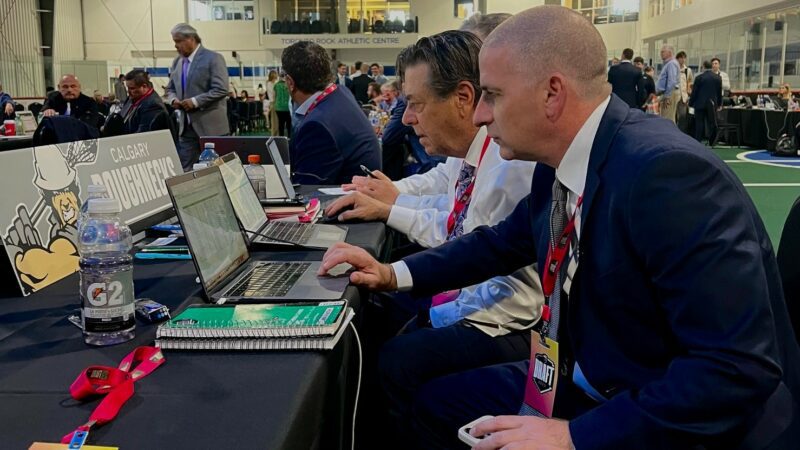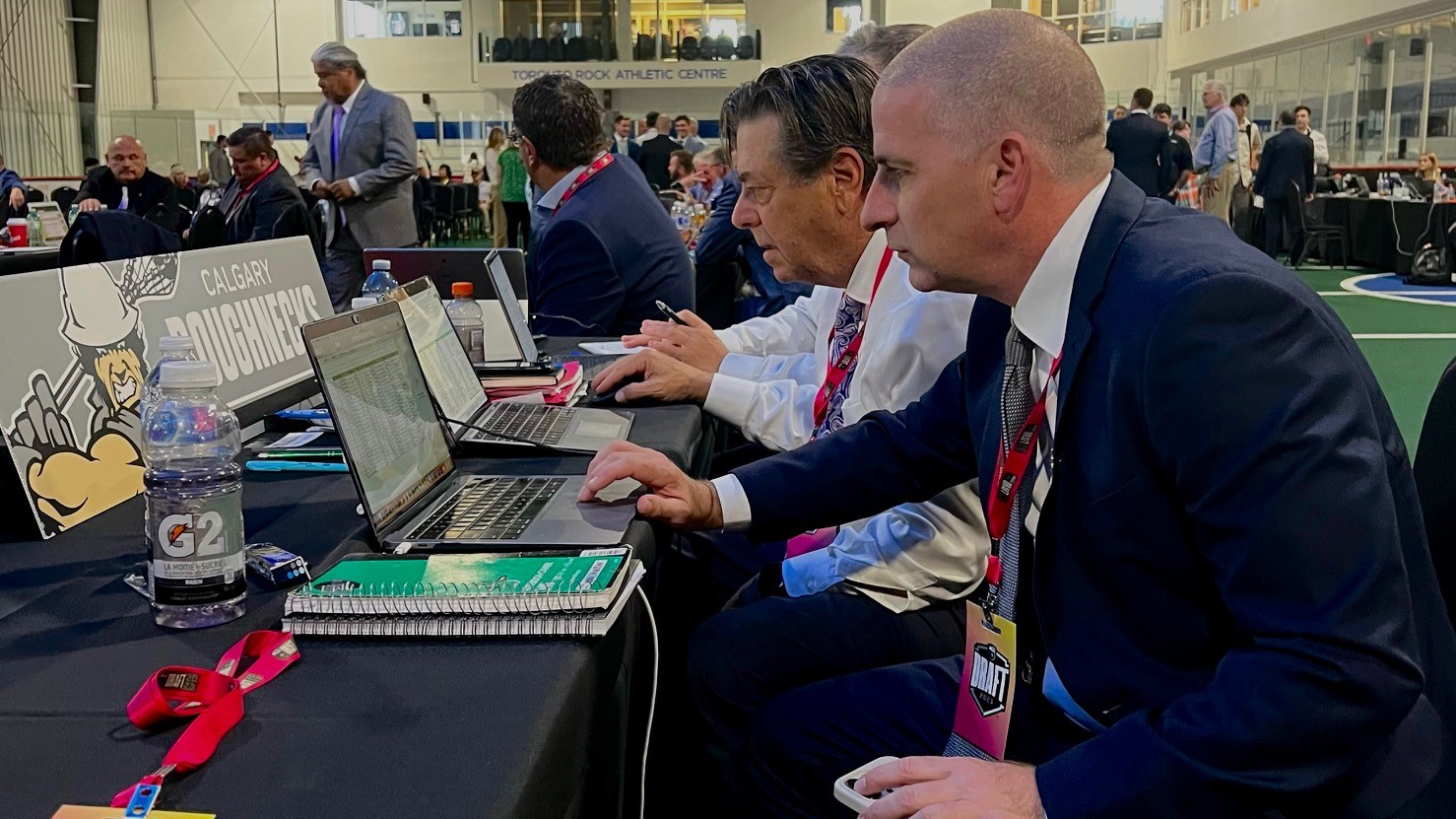 Come for the draft, stay for the big trade.
The Roughnecks traded their 16th and 35th picks early in Saturday's NLL entry draft – along with Kyle Waters – to Rochester for Thomas Hoggarth and Thomas Vela.
Hoggarth is a big 6-foot-3, 205-lb. righty who tallied 25 goals and 40 points in the NLL last season with the Knighthawks.
He is a four-time Senior A Mann Cup championship winner with the Peterborough Lakers.
"It can be tough to find a dancer partner at some drafts," said Roughnecks GM Mike Board. "We weren't sure if we'd get it done right until it happened."
Board said Hoggarth brings skill and leadership to the club.
"We know he's a winner," said Board. "He's a great addition to the team. He bolsters our right side … he's a really good fit for us."
Meanwhile on the draft floor at the Toronto Rock Athletic Complex in Oakville, Ont., the Riggers selected Bennett Smith with their first pick, 11th overall in the first round.
Smith is a left-handed defender who was born in Edmonton and played Junior A with the local Miners club – where he served as captain during their historic 2022 run to the Minto Cup Junior A championship final –  before joining the Victoria Shamrocks Senior A club this past summer.
He was impressive in his first season on the West Coast, scoring six goals and 14 points in 18 games and was named the team's Defensive Player of the Year, as well as Rookie of the Year.
He previously played NCAA field lacrosse for the Queen's University of Charlotte, graduating this past spring.
"We are very extremely pleased with our draft results this year," said Board. "Bennett is a good all-round athlete and leader, we like his strength and his ability to push the ball up the floor."
"We are very excited to welcome Bennett to the Roughnecks," echoed Head Coach Josh Sanderson. "He fits the Calgary mould, a great local transition player who has a great overall game. All of this years' draftees add depth to our team."
With the 37th pick, Calgary took another defender, Evan Soucy, who played field at the University of Indianapolis and suited up this past summer in the B.C. Senior A league for his hometown Nanaimo Timberman. He finished with five goals and eight points in 14 outings.
The Riggers didn't need to look far for their third-round pick, taking Conner Cook from the Calgary Mountaineers Junior A, where he served as captain last season.
Jack Posey, a 6-foot-1, 205-lb. defender from South Riding, Va., who played at Penn State, was taken 64th overall in the fourth round, while teammate Chris Jordan – a 6-foot-4, 200-lb. forward from Garden City, N.Y., was selected in the fifth round (78th).
They rounded things off by going local again, taking Riley Isaacs from the Mountaineers in the sixth round (93rd) with their final pick.