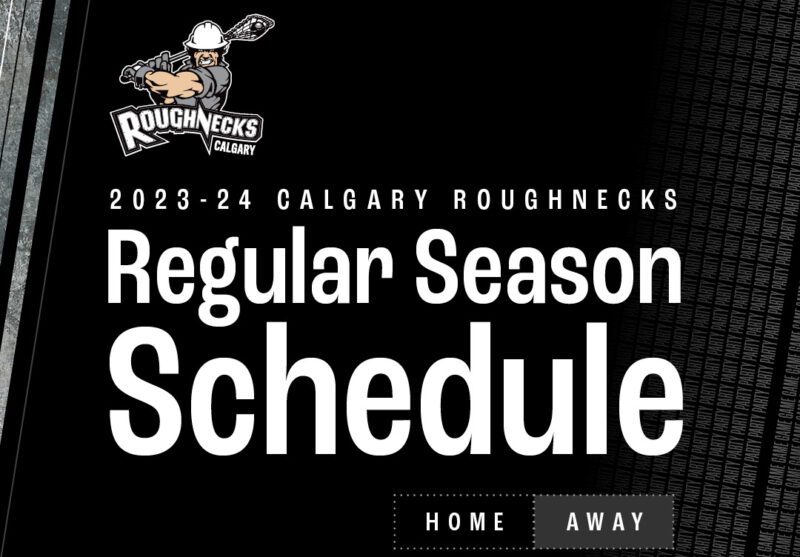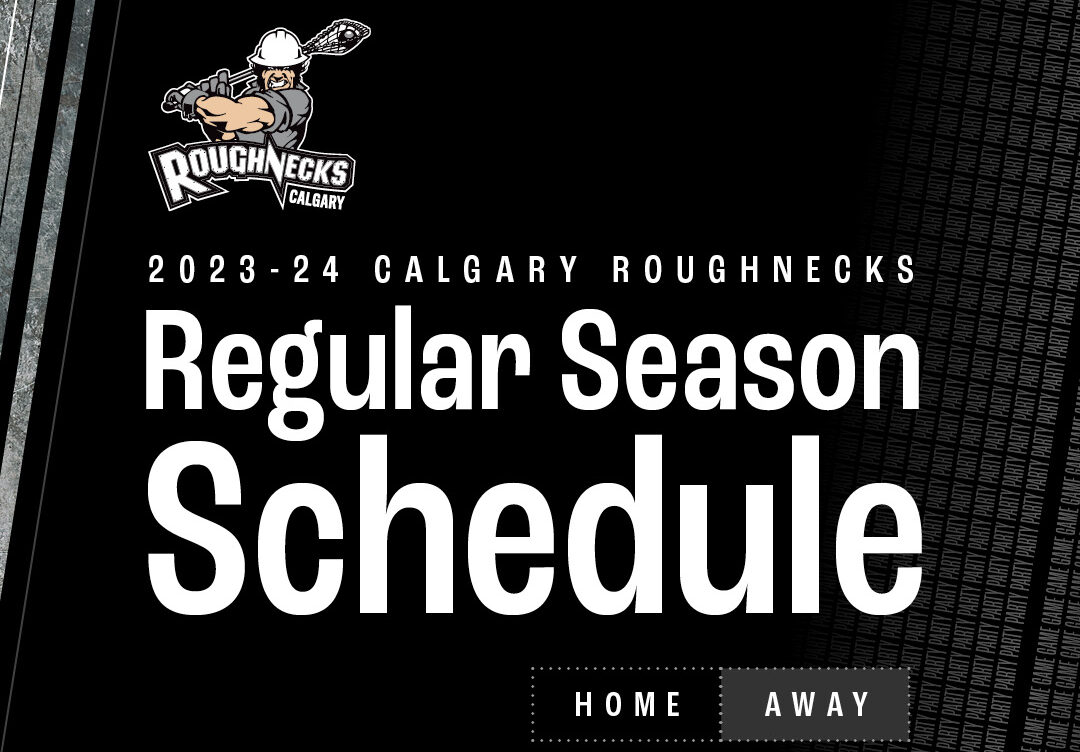 By: Laura Barker – 26.09.23
The Calgary Roughnecks today announced their 2023-24 National Lacrosse League regular season schedule. The season kicks off on WestJet Field on Saturday, December 30th against the Las Vegas Desert Dogs at 7:00pm for the Home Opener party.
New this season, the NLL has removed east/west conference divisions and has restructured to a single table "unified standings" in which teams are ranked regardless of geography. Scheduling will be rooted in competitive equitability and schedule parity, with each team playing every other team once, plus four additional "flex" games that preserve established rivalries and fan interest.
This change will see the Roughnecks play many new faces at home on WestJet Field this season, including the New York Riptide on February 3rd and Albany Firewolves on March 22nd. Calgary will meet the Toronto Rock, Philadelphia Wings, San Diego Seals and Saskatchewan Rush twice each, with one game played at home and one away.
The schedule includes two double header weekends for the Roughnecks. Fans will enjoy back-to-back games on Friday, February 2nd and Saturday, February 3rd at the Scotiabank Saddledome, taking on New York and Toronto respectively. Calgary also plays a home-and-home weekend against Saskatchewan, hosting the Rush on Friday April 5th before travelling to play in Saskatoon the following day, Saturday April 6th.
A calendar highlight for Roughnecks fans will be Friday March 15th, when the Riggers host San Diego for the annual St Patrick's Day Party. Additional regular season party promotions will be announced closer to the season.
The Calgary Roughnecks open the 2023-24 Season on the road at Rochester Knighthawks for NLL Face Off weekend, Saturday December 2nd at 5:00pm MST. The game will be available to watch on TSN Direct.
Season Tickets are on sale now for the 2023-24 season, starting at $37.10 per game for adults and $26.58 per game for student/child (all prices plus GST). Fans can secure a seat online at CalgaryRoughnecks.com/seasontickets or by calling 403-777-4646 option 1.