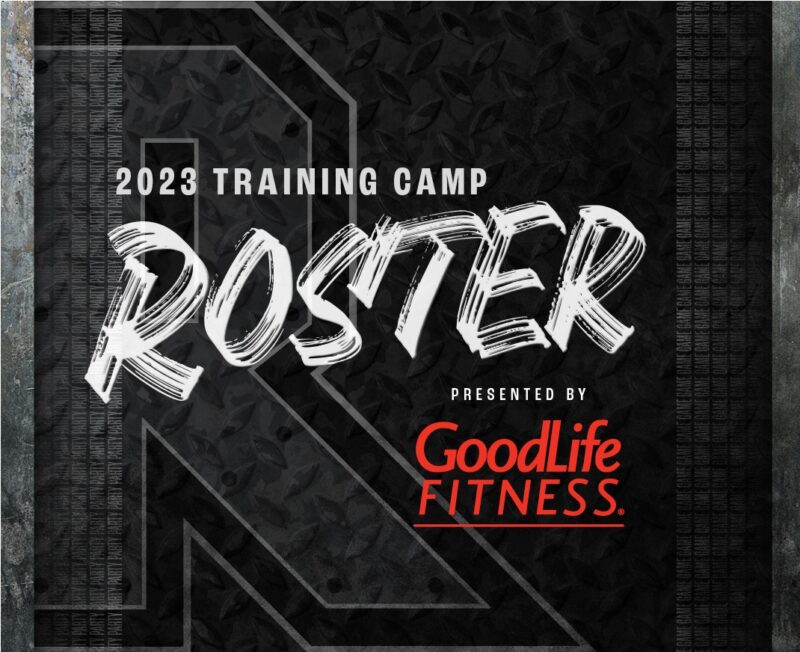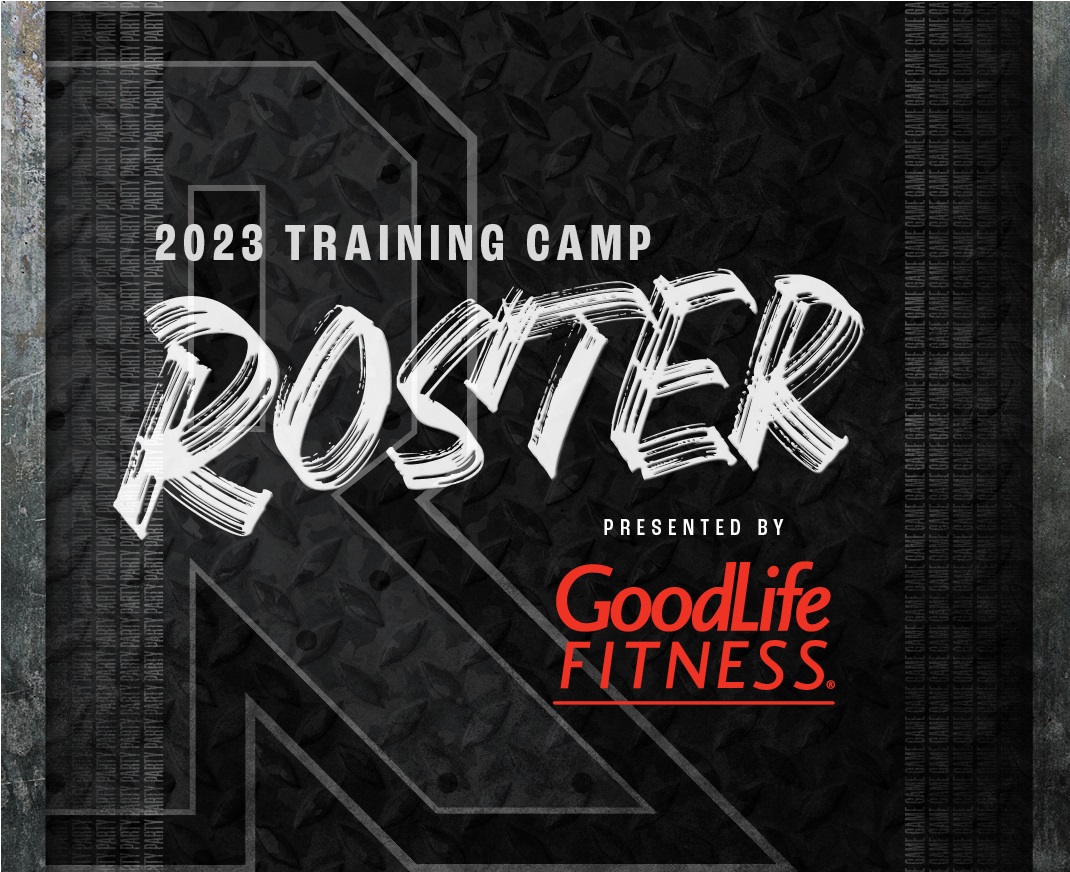 By: Laura Barker – 02.11.23
The Calgary Roughnecks will begin preparation for the 2023-24 National Lacrosse League season on Friday, November 3, when training camp opens with medicals and fitness evaluations ahead of weekend practices.
The 2023 Roughnecks Training camp welcomes 34 players consisting of 3 goalies, 18 defenders and 13 forwards.
2023-24 TRAINING CAMP ROSTER
DEFENCE
SHOOTS
 
FORWARDS
SHOOTS
2
Reece Callies
Right
12
Tanner Cook
Left
3
Jeff Cornwall
Left
19
Jesse King
Left
5
Evan Soucy
Left
24
Logan Schuss
Left
7
Jesse Gillespie
Left
26
Dan Taylor
Left
8
Kieran McKay
Left
27
Josh Currier
Right
11
Connor Cook
Right
29
Riley Isaacs
Left
13
Eli Salama
Right
47
Dylan McIntosh
Right
16
Seth Van Schepen
Left
68
Tyler Pace
Right
18
Harrison Matsuoka
Left
79
Thomas Vela
Left
21
Bennett Smith
Left
81
Clay Scanlan
Left
22
Shane Simpson
Right
91
Thomas Hoggarth
Right
23
Liam LeClair
Left
93
Jake Foster
Right
30
Justin Inacio
Right
97
Haiden Dickson
Right
33
Jacob Motiuk
Right
37
Robert Hudson
Left
GOALTENDERS
SHOOTS
74
Ethan Ticehurst
Right
35
Christian Del Bianco
Right
77
Zach Currier
Left
39
Steve Fryer
Right
85
Cordell Hastings
Right
45
Adam Bland
Left

Four draftees from the 2023 NLL Entry Draft will be in attendance including first round pick Bennett Smith, as well as Connor Cook, Evan Soucy and Riley Isaacs. New to the 2023-24 extended roster are Robert Hudson, acquired in a trade from the Georgia Swarm; Thomas Hoggarth and Thomas Vela, both acquired in a trade with the Rochester Knighthawks, and Logan Schuss, acquired as a free agent (previously Vancouver Warriors). Justin Inacio re-joins the squad after an absence in the 2022-23 season due to injury.
The team will practice Saturday, November 4th at 9:15am and 2:45pm, and Sunday, November 5th at 9:15am, at the Calgary Soccer Centre.
Saturday, Nov. 4 – On-Field Sessions
Calgary Soccer Centre, 7000 – 48 Street SE (Main – East Field)
Session 1: 9:15 – 11:15 a.m.
Session 2: 2:45 – 4:45 p.m.
Sunday, Nov. 5 – On-Field Session
Calgary Soccer Centre, 7000 – 48 Street SE (Main – East Field)
Session 3: 9:15 – 11:15 a.m.
Roughnecks training camp continues in Vancouver, November 11th-12th, before the squad heads to Moose Jaw for a preseason matchup with the Saskatchewan Rush on November 25th. The Riggers begin the 2023-24 regular season on the road in Rochester, Saturday December 2nd at 5pm mst – fans can catch all the action on TSN Direct.
For fans that want to party with the Roughnecks all winter long, season tickets are on sale now at www.CalgaryRoughnecks.com/tickets!