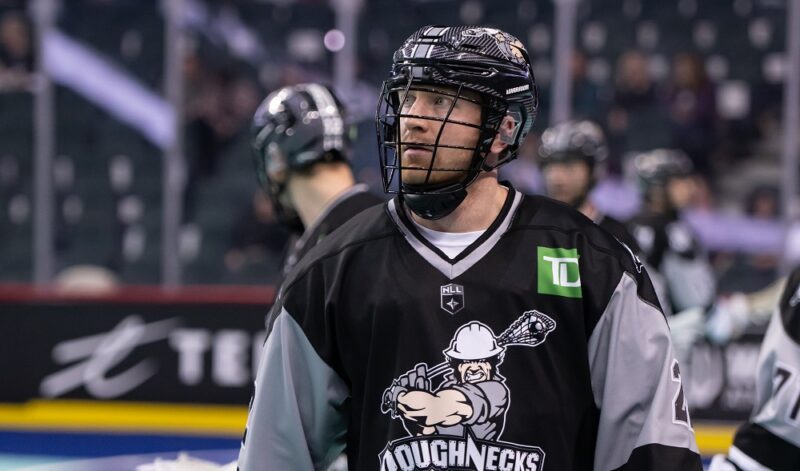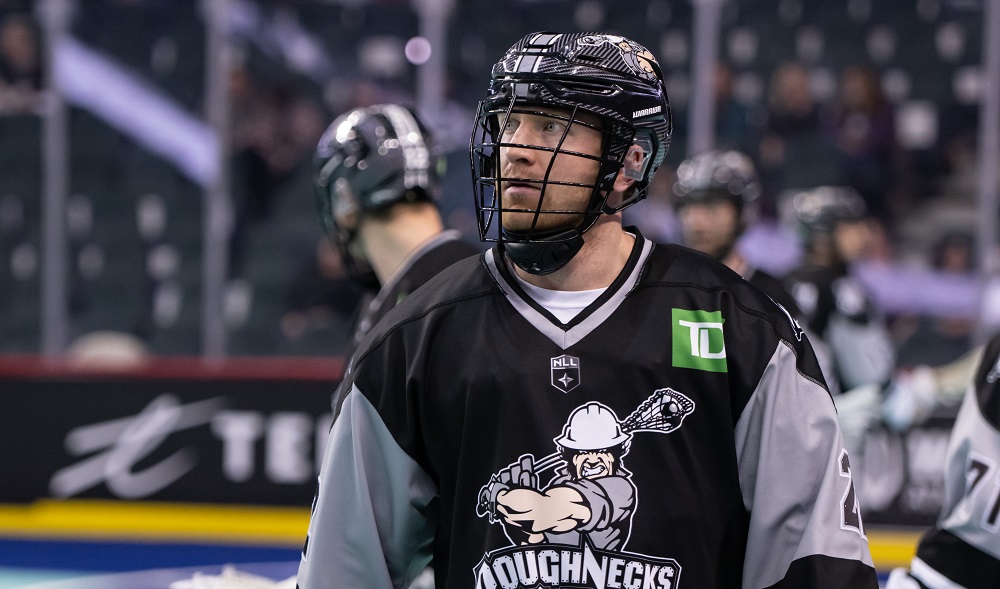 By: Riley Pollock – 21.10.23
The way Shane Simpson played last season, you wouldn't know he was injured for most of it.
The Riggers star transition-defender who's heading into his fifth season in the NLL, used this summer to recover rather than play summer ball in Six Nations.
"It was a fairly busy but laid back, lacrosse wise, summer for me," Simpson said. "I wanted to take the time to recharge my body, reset, focus on work and life outside of lacrosse before I geared up for the next six to seven months here.
"I've been training pretty hard since we lost to Colorado a few months ago and I'm really excited to get going with this group of guys.
"It feels like we're building momentum a little bit. We have the core group back and added some key pieces here."
Simpson was often nursing injuries behind the scenes last season but only missed three games out of the 18-game schedule and managed to set career highs across the board.
He thinks the time off this summer could hopefully help him take another step.
"That's all you can hope for," he explained. "You set lofty goals for yourself no matter what aspect of life they are in and lacrosse is no different. I had a pretty good year statistically, but I'm looking to improve my game in other aspects outside the goals and assists.
"I think taking the time to reset mentally, reset physically, get my body in a place that feels comfortable is something that definitely could help me do that this year. As well as taking another step in maturity. I'm one of our more veteran guys now so taking another step into a leadership role will help give me confidence this season."
The Riggers may be returning upwards of 20 players from last season but it will look different behind the bench. Simpson has only known one coaching staff led by Curt Malawsky in his time in the NLL and has all the respect in the world for the former Roughnecks coach but is excited to learn some new things from the new group, led by Josh Sanderson.
"With turnover comes room for new opportunity," Simpson explained. "We've been in this situation before. It was probably more of a daunting task to lose Dane Dobbie or Curtis Dickson in the past few years – who contributed so much offensively and in the locker room for us. So, there's no hole that we can't fix as a group.
"I've chatted with the coaching staff, they've been very vocal with us which is great that their expectations have been laid out to us very clearly and I'm really excited to see how they can bring this group to the next level."
A new schedule style has rolled out this season in the NLL that sees everyone play each other once with a couple teams playing each other twice over the 18-game season. For Simpson, there is some good, and some bad to the new style.
"For guys like me in Toronto, I was excited to get out of the Toronto climate to play in places like Las Vegas and San Diego multiple times a year," he joked. "Those are pretty awesome places to go in the winter.
"Although I don't get to go to as many places like that this year, it does bring the opportunity to be a little closer to home, focus on my career a little bit more, and take a little bit more time at my regular work and not have to fly out as early which is exciting for me. It also gives me the opportunity to play in front of my loved ones more out east. In the past, people have had to fly to Calgary and spend money to watch us. So, I'm looking forward to about four games my family can drive to this year.
"It's a much more exciting time for my family, not so much for my golf game, not getting to the warmer places in January and February and getting the sticks some use."