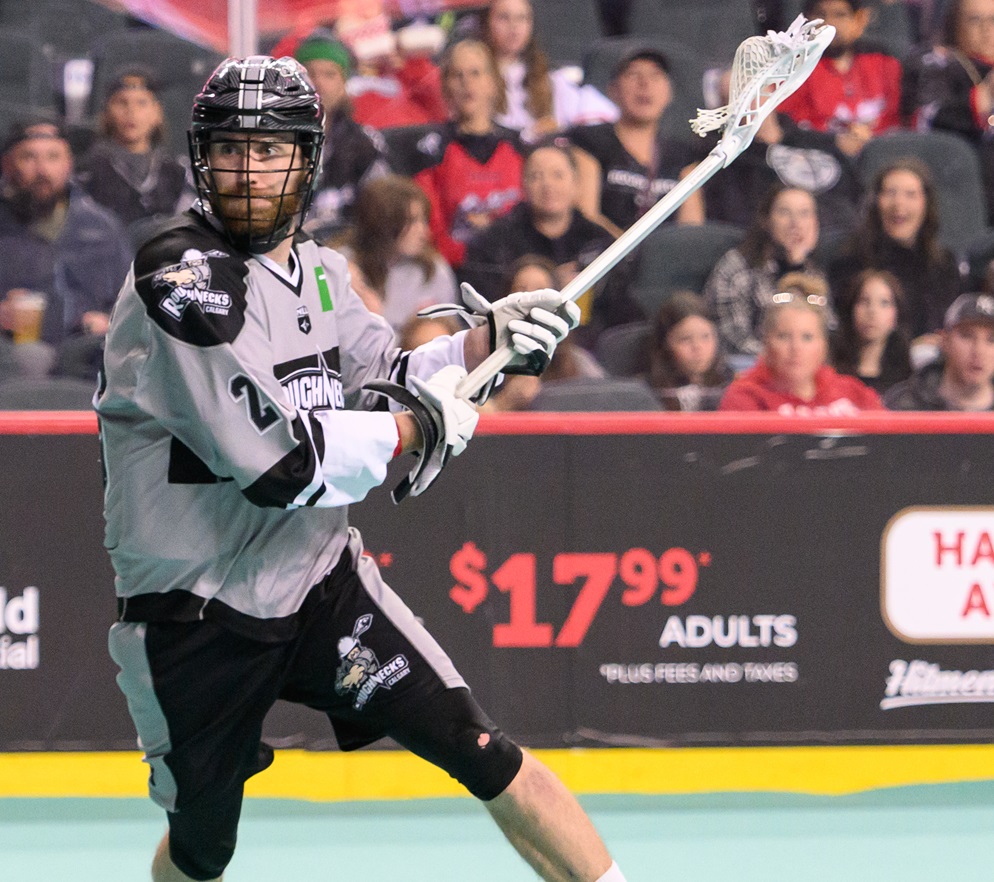 By: Riley Pollock – 14.11.23
Excitement is building for Dan Taylor and the Roughnecks.
The Riggers went 2-0 in their two scrimmages last weekend and will have a weekend off before heading to Saskatchewan to wrap up their preseason in Moose Jaw against the Rush on Nov. 25.
Taylor, who heads into his fifth season with the Roughnecks, and eighth overall, is happy with the improvement and development he is seeing from the group during training camp.
"That Vancouver game (the second of the two) we had a short turnaround," he explained. "It was a shortened warm up in the morning and we came out firing. It was a lot of fun.
"I thought there was a ton of improvement on the offence from game one to two. Guys were flying around moving the ball and the defence was smothering all weekend long.
"It was a ton of improvement over the weekend and that is all we can hope for from these games."
Taylor has 207 points in 82 games played in his career, and is ready to contribute to a potentially special group this year.
"I'm excited," he said. "I'm really excited for the year; I think we have a special group of guys. The new pieces are going to fit in seamlessly and I think our goal and our expectation is a championship this year and that's it."
The veteran forward garnered some high praise from new Roughnecks head coach Josh Sanderson when he was asked what he's liked from Taylor so far.
"Everything, I've loved everything," said Sanderson. "He's been great. He works hard, doing all the little things. When I'm talking, he's locked in; he's just been great so far."
The Calgary native is looking forward to the rest this weekend and one more preseason weekend. He hopes the team can take another step before the season opener in Rochester Dec. 2.
"Coach mentioned it in the room," said Taylor. "We have to stay conditioned, stay focused and we're going to get together over zoom this weekend to continue to be together as a team.
"It's never hard to get up for a game against Saskatchewan, especially playing in a new location so I know all the guys will be fired up."