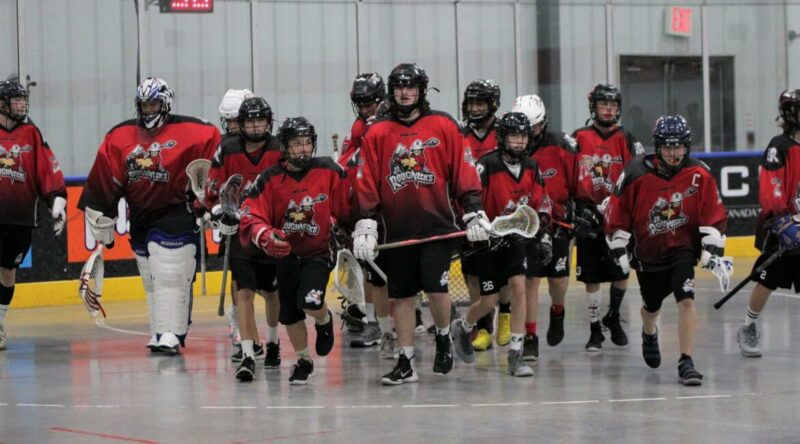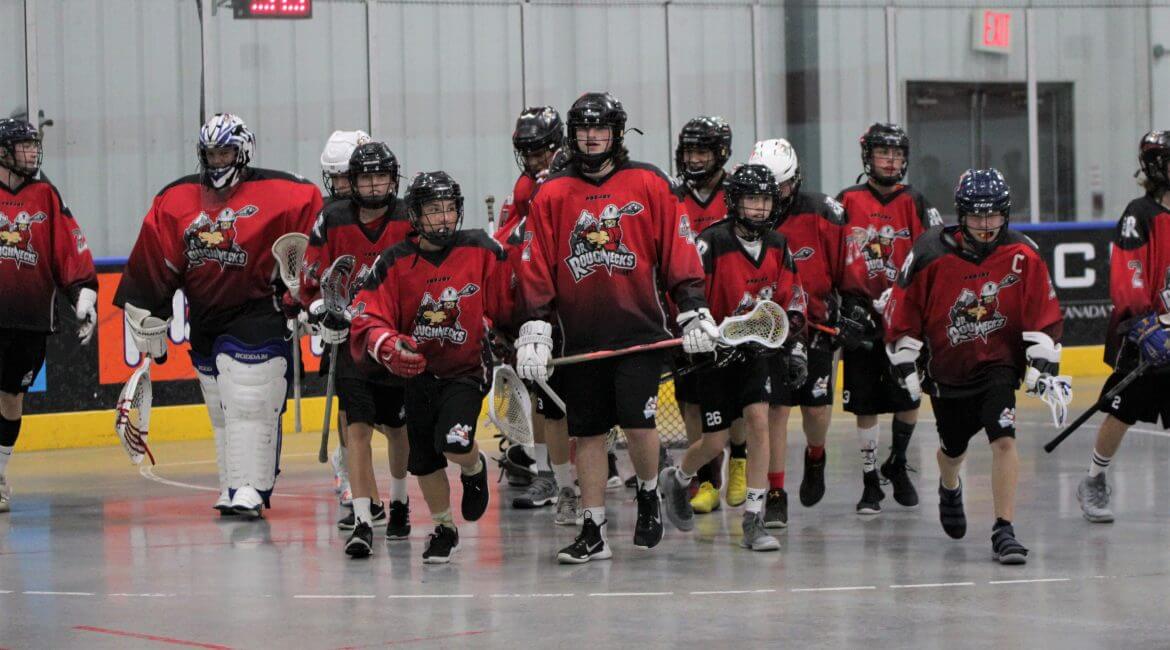 Playoffs baby!
It was a solid day for the Junior Roughnecks as they clinched two playoff berths at the sixth annual Junior NLL Tournament in Oakville, Ontario today.
The 2-1 Midget team earned a playoff spot after finishing first in their pool with a 10-5 victory over the Colorado Mammoth this afternoon.
Top scorers for that game were Tanner Park (2+1), Riley Isaacs (2+0), and Skylar Running Rabbit (2+0). Haiden Merriam stopped 12 of the 17 shots he faced.
The 2-1 Pee Wees also made it to the finals. They began the day with a 9-2 loss to the Toronto Rock, but persevered for a 7-6 victory over the Mammoth in the afternoon.
Orion Sartison (2+2), Aren Cej (2+0), and Blake Robinson (2+0) were the top three scorers in the victory.
The 2-2 Bantam Roughnecks earned a split once again. They were edged by the Bantam Stealth 7-6 early this morning, but bounced back with a 12-11 victory over the Georgia Swarm.
Caden Pickell (5+1) lead all scorers in the win, followed by Carson Mann (2+3), and Teag Hilkewich (2+1).
Finals start tomorrow at 6 a.m. MTN at the Toronto Rock Athletic Centre.