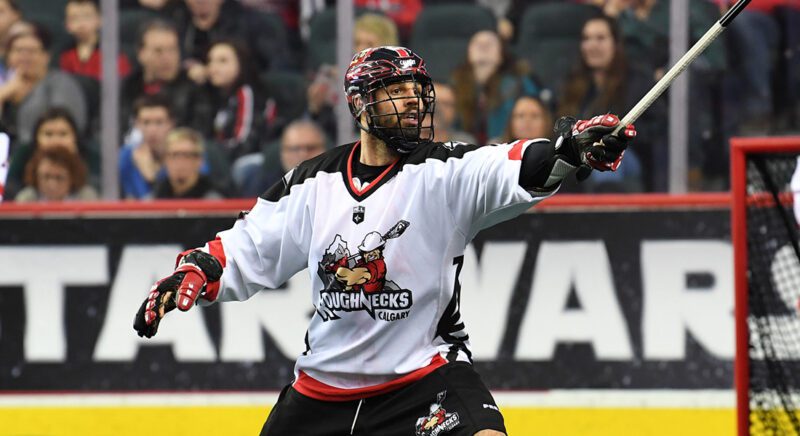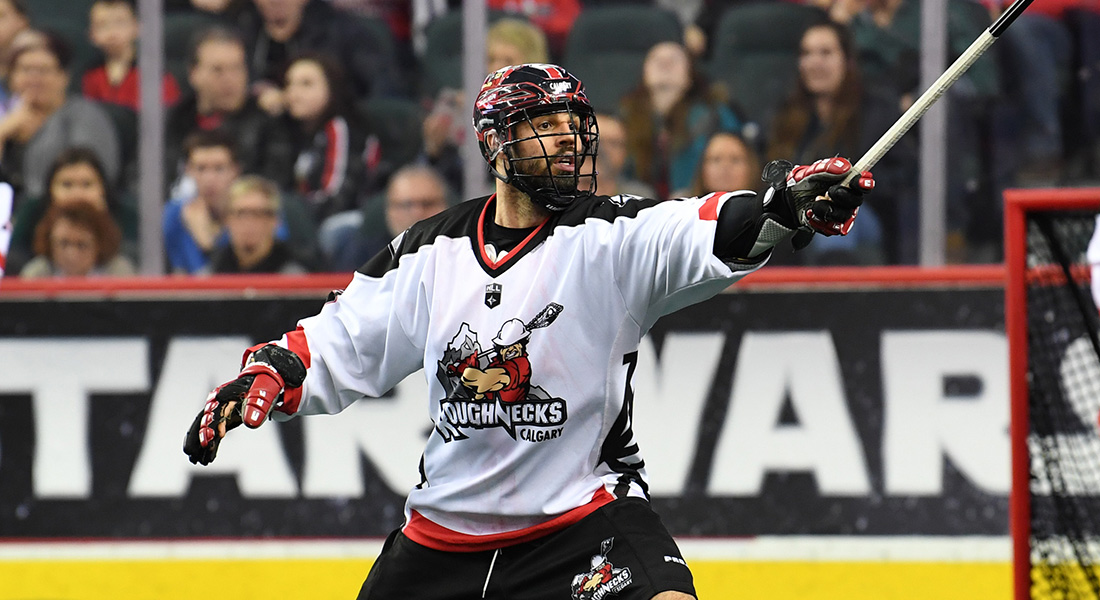 Mike Carnegie has played a lot of games.
160, to be exact.
The Roughnecks elder statesman reached that mark when he suited up against the Georgia Swarm on Jan. 13 after a four-game absence due to a lower-body injury.
With this milestone, the team's former captain has tied Kaleb Toth for third in franchise history.
"It's pretty cool," admitted Carnegie.
"All with Calgary, too, so that's great. I love playing here, I love being here. It's my home."
The undrafted free agent from London, Ont., earned a roster spot with the Roughnecks in 2008.
Carnegie was part of nine straight playoff teams, including a Champion's Cup in 2009.
"Who am I chasing?" Carnegie said, before answering his own question. "[Jeff] Shattler and [Andrew] McBride.
"All guys that I've played with, all guys I've won with. It's super special for me to be in that group."
McBride is the current franchise leader at 198 games played, with Shattler having played 183 with the Riggers during his time in Calgary.
With just 13 games left on the schedule fthis season, it's not possible to catch either of those two, but Carnegie can pass Toth for sole possession of third place two weekends from now when the Roughnecks host the Saskatchewan Rush on Jan. 27.
In his eleventh season with the Riggers, Carnegie appreciates the importance of the milestone.
"I don't know how many more there are left there is, but I'd like to keep playing," Carnegie said. "Hopefully I can contribute. I felt pretty good out there, I thought I gave some good minutes."
The right-handed defender was on the floor in many key situations for the Roughnecks against the Swarm and he showed that he's healthy and able to contribute.
Sitting at 1-4 to start this campaign, Carnegie has been through worse. The team lost the first six games of the 2015 season.
Maintaining a positive attitude is key, he said.
"You just have to take it once shift at a time," explained Carnegie. "Honestly, anything can happen in a lacrosse game and you just have to take it one shift at a time. You can't be thinking about the end game and you have to just go at it one game at time and chip away.
"Just one game at a time."