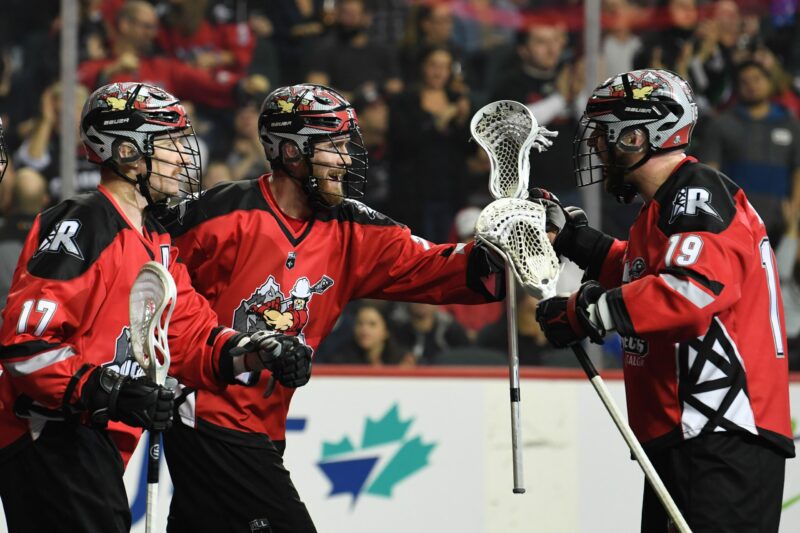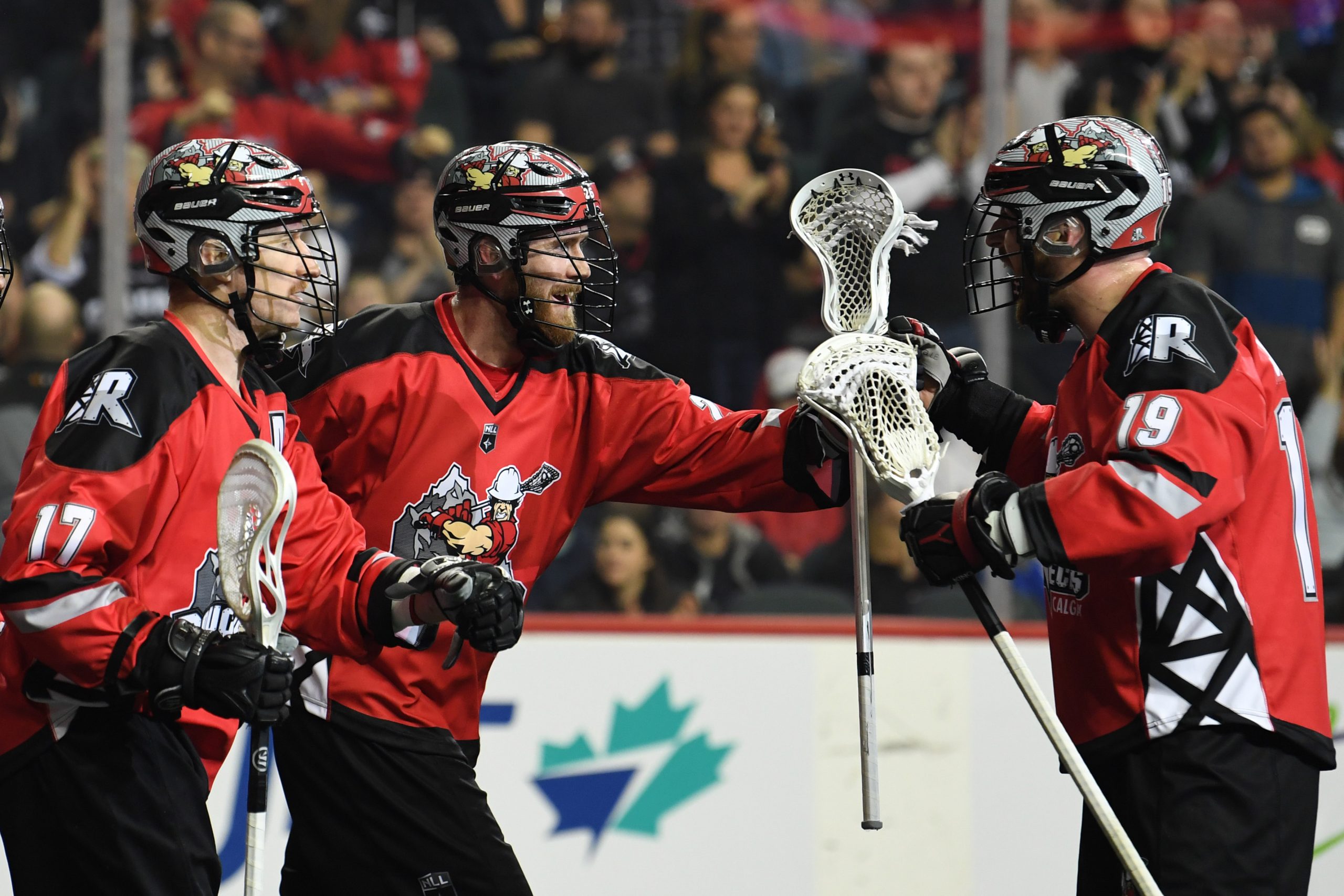 SETTIN' IT UP:
There's no rest for your Riggers over the holidays.
This weekend sees the Roughnecks (1-1) play back-to-back games in California and at home.
On Friday, they kick off their weekend in sunny San Diego, taking on the 0-2 Seals at the Pechanga Arena at 8 p.m. MT (Watch on BR Live).
Twenty-four hours later, they hit the turf at the Scotiabank Saddledome to host the Philadelphia Wings (0-1). (8 p.m., tickets).
The Riggers are coming off of a tight 8-7 overtime loss at home to the Colorado Mammoth on Dec. 21, while the Seals look to improve on their shaky start following a bye-week, and the Wings look for their first win of the season following a week off, as well.
2018-19 HEAD-TO-HEAD:
The Roughnecks and San Diego Seals met three times in the regular season last year, with the Seals taking the season-series 2-1. In their last meeting, the Roughnecks edged the Seals 12-11 in the West Semi-Final on May 6 in San Diego to advance to the West Division Finals and eventually win the NLL Cup.
As for the Wings, the Riggers only saw the Eastern squad once last season, an 18-13 victory on April 6 in Philadelphia.
2019-20 SCORING LEADERS:
Roughnecks:
Tyler Pace – 4g, 1a
Curtis Dickson – 3g, 4a
Marshal King – 3g, 3a
Seals:
Wesley Berg – 6g, 5a
Connor Fields – 3g, 2a
Zach Greer – 2g, 5a
Wings:
Kevin Crowley – 2g, 2a
Kiel Matisz – 1g, 3a
Brett Hickey – 1g, 1a
THIS, THAT, & THE OTHER:
THIS: It'll be a tight turnaround for the Riggers this weekend as they'll land back in Calgary at 5:45 p.m. Saturday, with the game against the Wings starting at 8 p.m. They'll have to be ready to battle through mental and physical exhaustion to pull off a win at home.
THAT: Get ready for some sibling rivalry on Saturday night as Zach Currier faces his older brother, Josh. The two are fiercely competitive and will likely be looking to one up each other throughout the tilt.
THE OTHER: Friday night marks the first time the Roughnecks will face former Rigger Wesley Berg – who was traded to San Diego in exchange for a package that included Shane Simpson in an off-season transaction. The Seals are also home to both goaltender Frank Scigliano and defender Garrett McIntosh, who were selected from the Roughnecks in the 2018 Expansion Draft, as well as defender Mike Carnegie who signed with the squad during free agency.