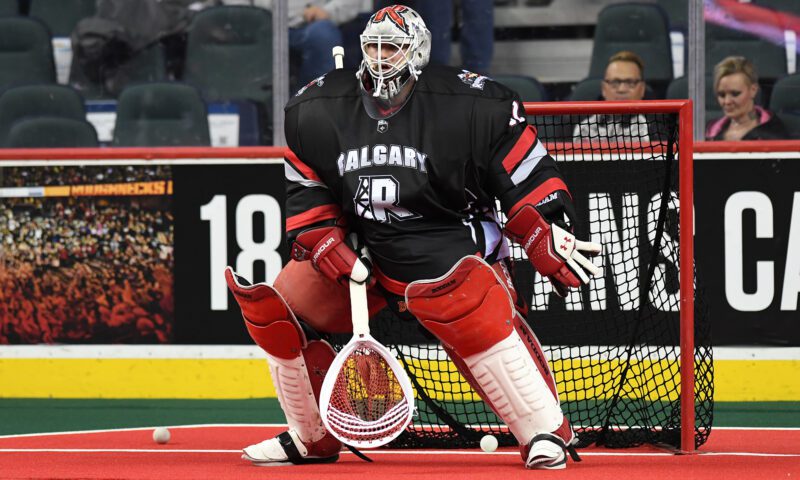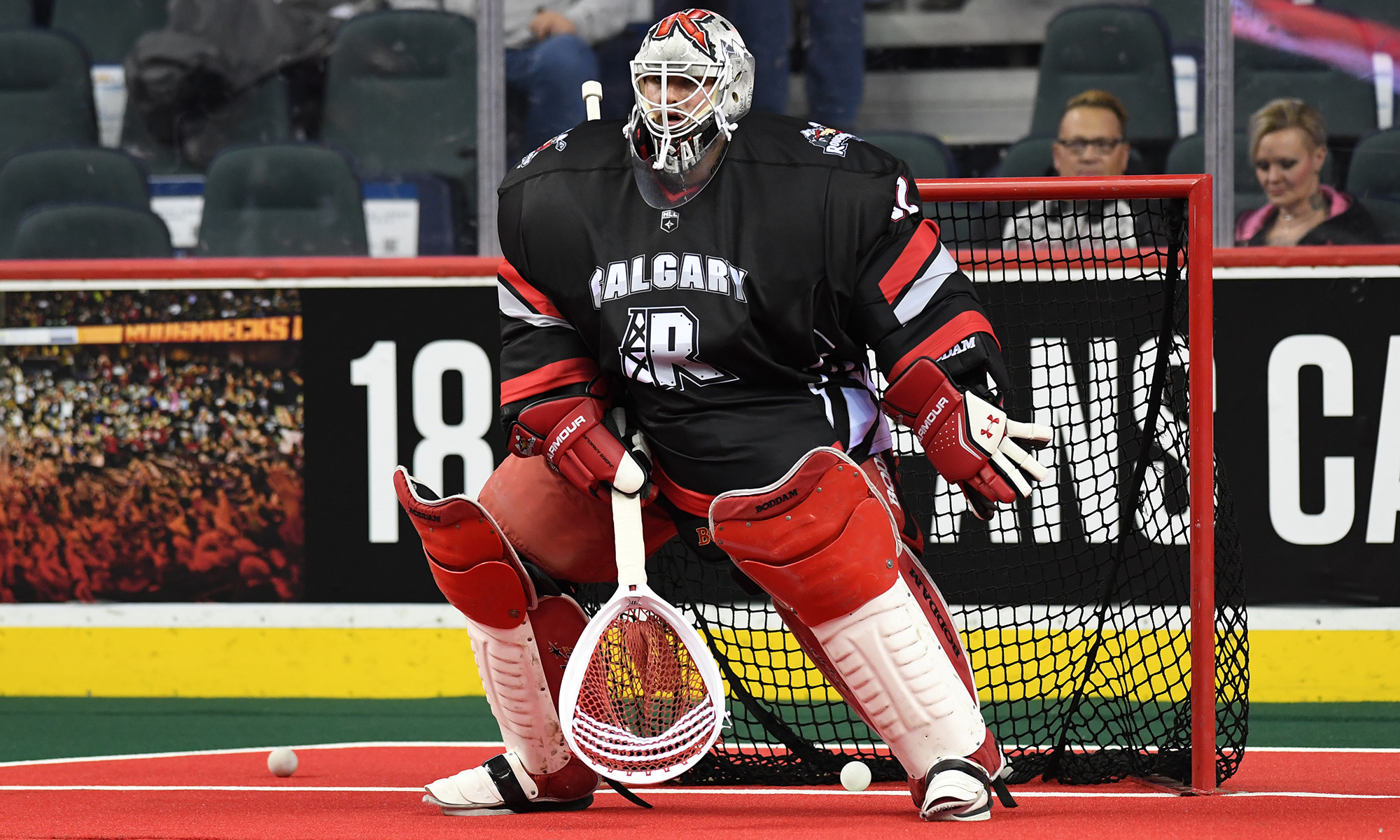 The Roughnecks have their man between the pipes.
And there's no doubt about it in coach Curt Malawsky's mind.
"Frank Scigliano is the number-one goaltender," said Malawsky.
"Cut and dry, he's our number-one goalie. He's earned that spot and he played exceptional throughout camp — both guys did. He played great in the exhibition game and he's learned from some of the best goaltenders around. He had a great summer this year and he's put the work in. He's dropped some weight and he's got himself in great, great shape. He's shown the commitment that he wants to be the number -one goaltender."
Youngster Christian Del Bianco will be the Riggers backup.
"That being said, I have nothing but the utmost confidence in Christian Del Bianco as well," added Malawsky. "If there's a chance where Frank stumbles, I have no problem looking down the bench and putting Christian in the goal. We've had conversations and he's in a different spot this year than he was last year."
Scigliano missed the team's opening night last season as he was suspended for his actions in a scuffle during a pre-season game in Saskatoon. Making his first start in Week 2, the big man carried the Riggers to three straight wins and looked primed for a big season. Unfortunately, five straight losses during the middle portion of the schedule put a hamper on his year and his statistics.

Scigliano finished the regular season with an 8-6 record, a 12.00 GAA and a 0.773 save percentage.
In the Western Lacrosse Association this summer, the 6-foot-3, 285-lb netminder was fantastic for the Maple Ridge Burrards, putting up a 10-6 record with an 8.57 GAA and a 0.812 save percentage.

Del Bianco made his first NLL start to open last year when Scigliano sat out, allowing seven goals in just over a quarter of play against the Vancouver Stealth. The then second-year player — having played all of 19 seconds in 2016 — did shine later in the season in a couple of games against the Saskatchewan Rush.
He returned to his junior-A club, the Coquitlam Adanacs, this past summer where he went 16-0-0-1, with a 6.28 GAA and a 0.838 save percentage in just under 1,000 minutes played. The 5-foot-10, 196-pounder was excellent throughout the playoffs and the national championship Minto Cup, where the Adanacs fell to the Six Nations Arrows.
Scigliano and Del Bianco split the net duties at the pre-season game in Calgary on Nov. 18, where they combined to allow the Stealth just five goals.
"Both guys are a year wiser and have another year under their belt," Malawsky said. "I have lots of confidence in both of them, but right now Frank is our number one and Christian is more than capable of stepping in when called upon."