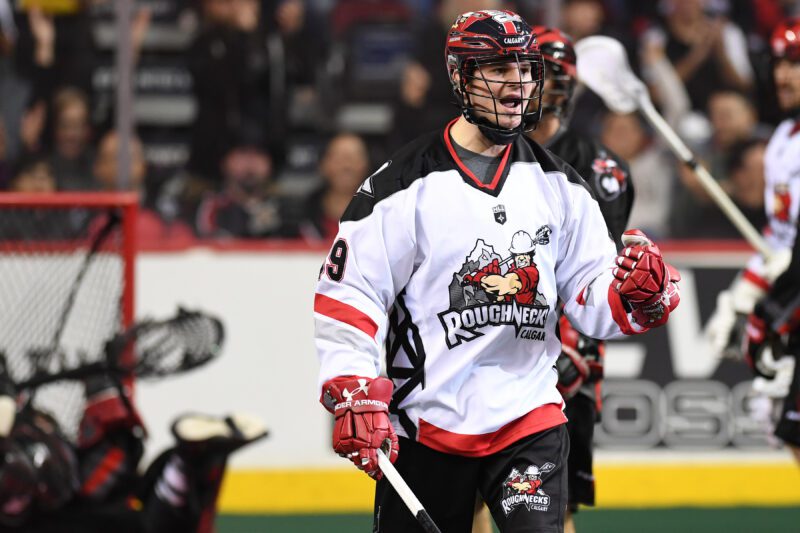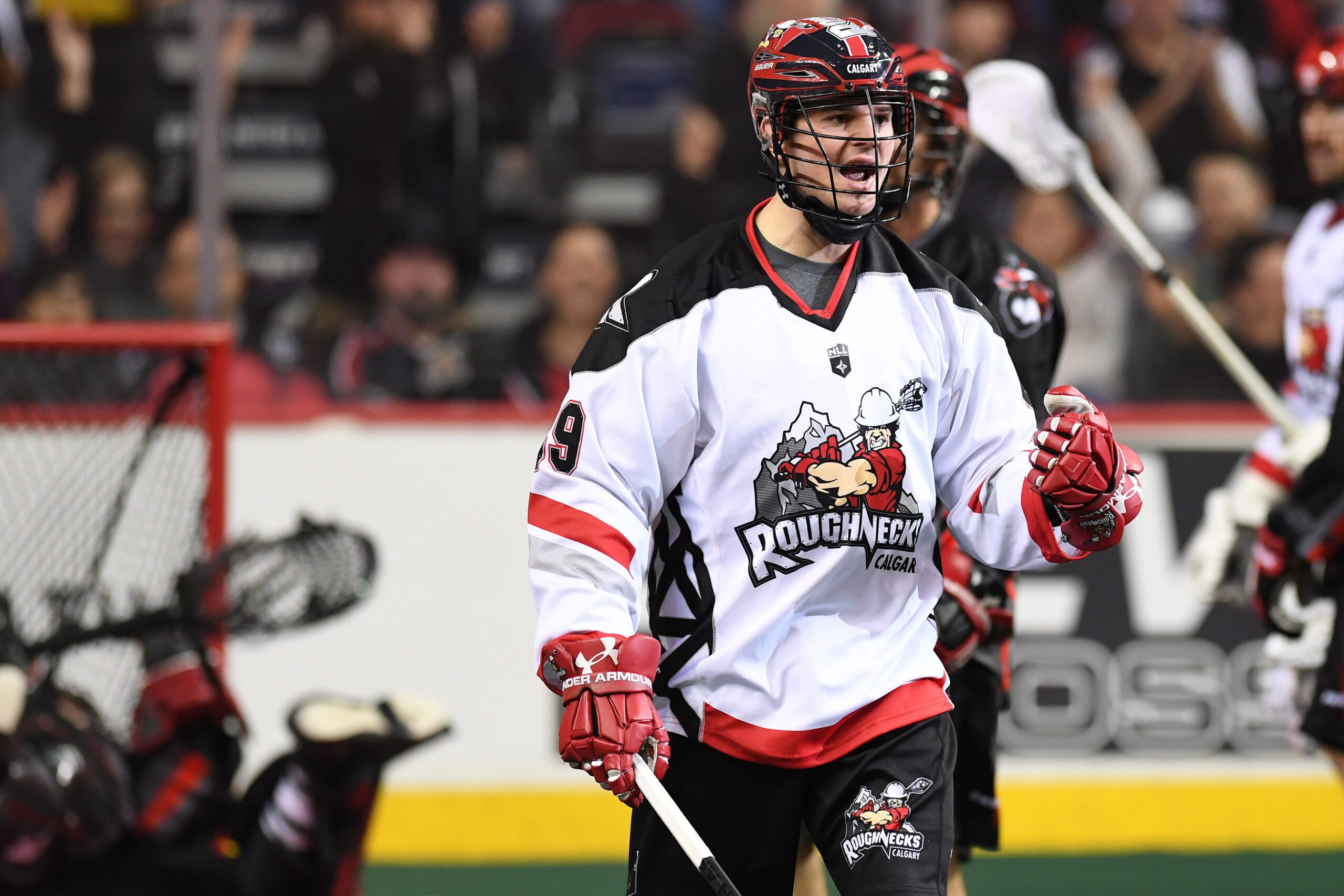 Photo by: Candice Ward
I think with last weekend (a loss to Rochester in the season-opener), we weren't too happy and I know we wanted to start off at home right. With our team and our offence getting going early, that builds our defence's confidence and everything. We wanted to get a good start to the game.
On my first shift, a guy played me a little too high. We talked about both lefties driving the net hard and I took it, found my lane, tried not to hit the goalie and flipped over the net.
The second one, I picked up a loose ball, one-handed it and fired it as quick as possible. Brodie MacDonald is so big in the crease that I just fired it to one of the posts and got lucky that it went in. On the third goal, it was basically all Dane Dobbie doing the work. He set a great pick and I acted like I was going to take a shot, so the defender put his stick up and I spun underneath and bounced it short-side.
It's my second hat-trick with the Roughnecks. I had one at the end of the season last year in Rochester.
Obviously with (Jeff) Shattler leaving, it's big. No one can really replace him, but I think there was a big opportunity for myself and Holden Cattoni and I thought both of us really stepped up in the home-opener. The whole offence did.
I think those seven goals from the left side shows the confidence from our coaches and the GM to let new guys come in and let us be the primary scoring options. That was big for us.
It felt really good to get the win. Winning your first game, getting it out of the way, but also winning at home, that's huge. We never want to lose here in front of our fans. That's a big priority this year that we don't lose at home.
The best fans in the league always help us. When they're yelling and screaming, we hear it on the bench and it gets us fired up and helps out.