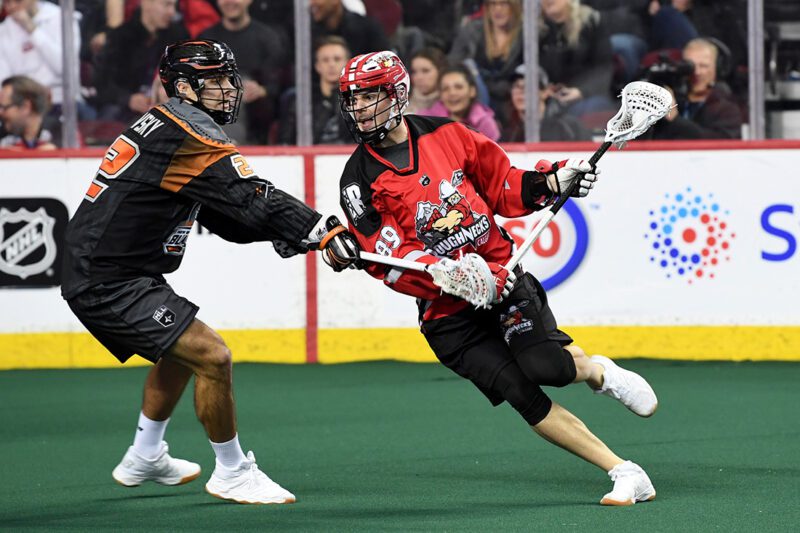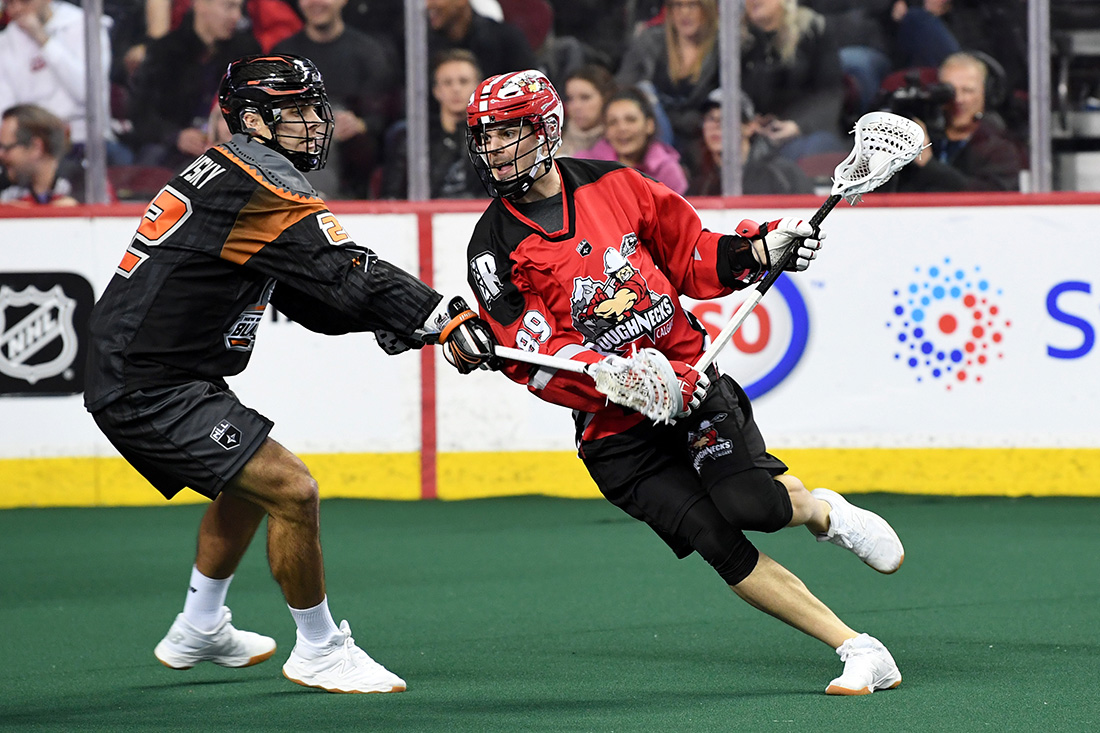 It wasn't the ideal homecoming for the Riggers.
The Roughnecks are now 3-2 this season after a 16-10 loss to the New England Black Wolves at the Scotiabank Saddledome Saturday night.
It was a slow start for the home team, who gave up four goals before Dane Dobbie (4g, 3a) managed to find twine to open the scoring for the Riggers. But it would be too little, too late as the Black Wolves ran away with the game, with the Riggers never taking the lead.
Here are three thoughts from head coach Curt Malawsky following the tilt:
On the slow start:
"The starts got away from us, and then it was like we were chasing the whole game. When you get down like that it's tough. You're trying to preach, and the guys are preaching to each other that there is still another 45 minutes left in the game. It's tough, then a bounce goes the wrong way and you're down again, or you get one and you're trying to climb back. It was just one of those nights."
On Superman's return:
"Curtis Dickson is out there, he wants to do a good job, and put on a good effort for his teammates and show that it was tough for him sitting at home. The guys are really happy to have him back, he had a lot of opportunities, he draws a lot of attention and a lot of guys had open looks because of him and what he did. A little bit of rust on his part but he'll knock it off. We're unequivocally a better team with Curtis Dickson no question."
On a road double-header this weekend:
"We won our road games, we've been successful on the road. And it's two divisional games this weekend at that. We've got a tough Friday against the San Diego Seals and a Sunday afternoon against the Mammoth. Colorado lost this weekend they're going to be hungry. For us even if we're doing well we break it down into five minute segments, and when we're not doing well you've got to continue to battle through those tough situations. Saturday was a tough situation, but one thing we do year after year is stick together, and battle through tough situations and we'll continue to do that."