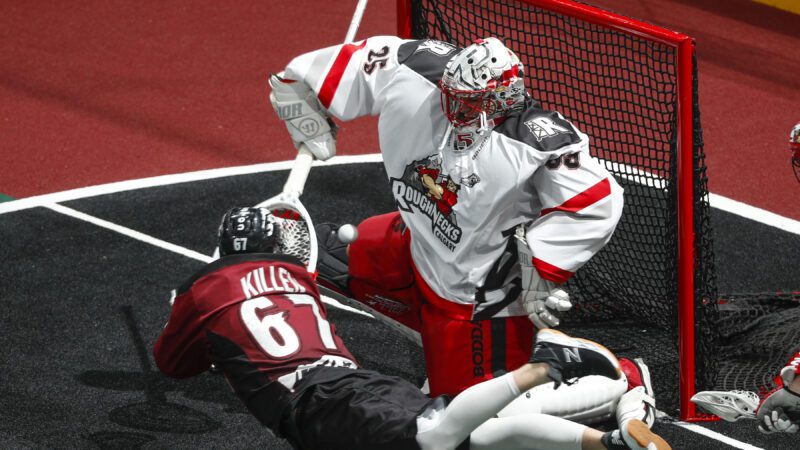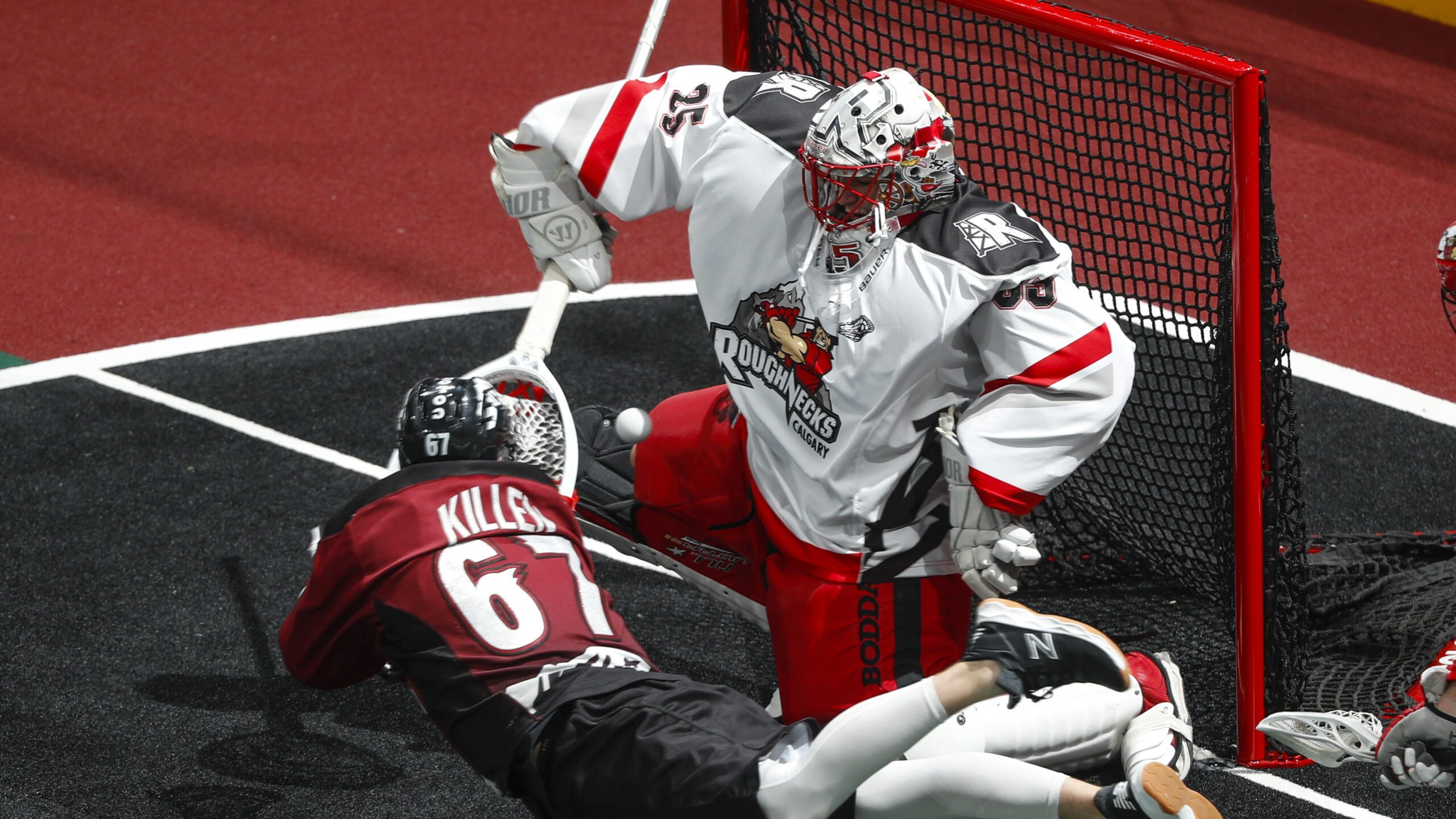 It was a tough double-header road trip for the Roughnecks.
After dropping their Friday night game 15-9 to the San Diego Seals, they lost once again on Sunday afternoon 12-7 to the Colorado Mammoth.
The third quarter doomed the Riggers in both games, as they allowed 11 combined goals in the frame. In comparison, Calgary netted only four goals of their own coming out of halftime.
Here are three thoughts from coach following the loss in Denver:
On Christian Del Bianco's performance, making 40 of 52 saves:
"Delbs will give you a chance to win every night. We've just got to do a better job to capitalize on his performance. He's had some great performances this year and when you're on a three-game losing streak, you need to capitalize on that."
On defender Tyler Burton dominating the dot winning 14-of-22 face-offs and scoring his first goal in two seasons:
"I think Burton was great today. He's had a couple games there were he wasn't up to his standard, but I had a chat with him and he's cleaned some things up and the last couple of games, he's been fantastic in the circle. He's been outstanding and it's been showing up on tape, he won most of the draws and he scored a great goal today."
On sophomore Rigger Ryan Martel's big game, as he led the team in points (1g, 3a):
"The difference between Marty this year and last year is that he's in better shape. He wasn't in great shape last year, but he's put in the work and he's getting the rewards for all of that works he's put in. He's been he's playing well so far this season and it's really beneficial for our offence."