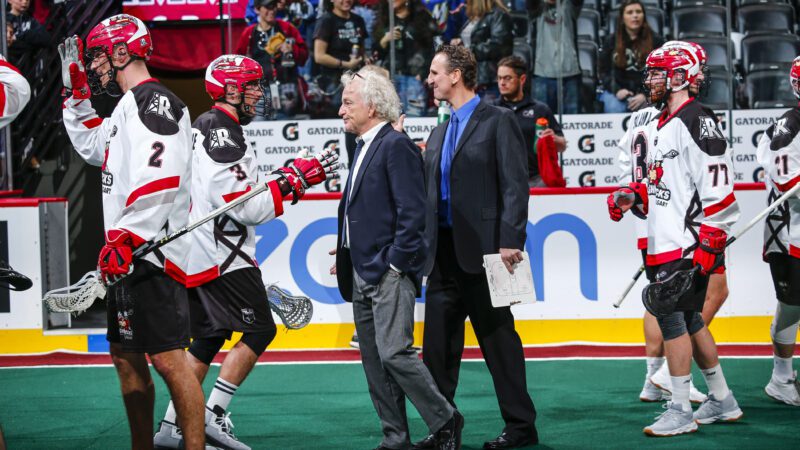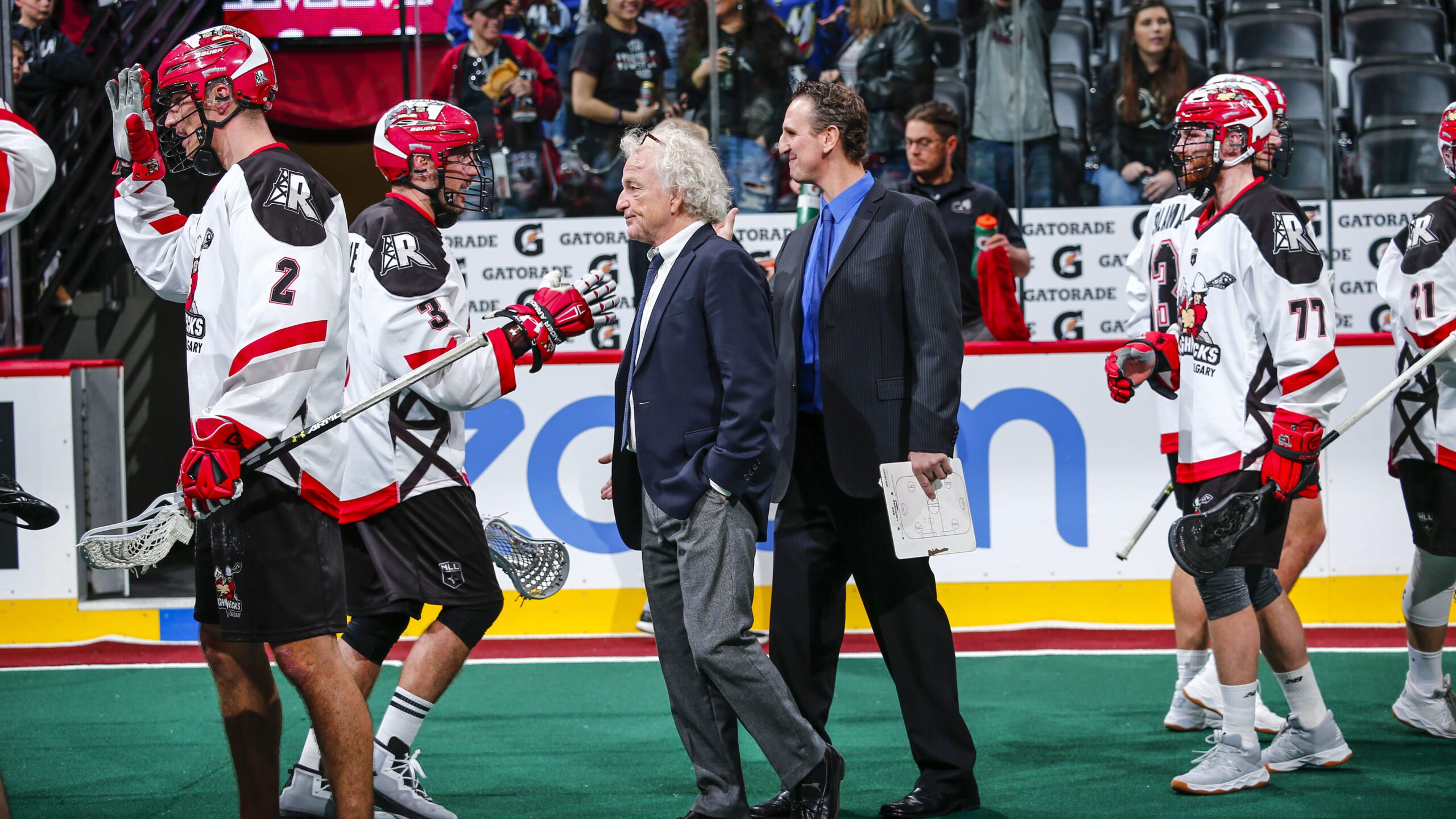 The Calgary Roughnecks (3-1) won their third straight game Sunday, dumping the Colorado Mammoth (0-2) 11-8 at the Pepsi Center in Denver.
It was a tight game for the first half, tied at 5-5 after two quarters, but the Roughnecks ran away with it in the third outscoring the Mammoth 4-2, and then 2-1 in the fourth.
The victory also marks the third game in a row the Roughnecks' defence and goaltending has held their opponents to less than 10 goals, with netminder Christian Del Bianco making 41 saves on 49 shots in the most recent win.
Here are Three Thoughts from head coach Curt Malawsky following the tilt:
On a big second half to propel the Riggers ahead:
"It was massive. We were breaking it down into five-minute segments like we typically do. Dan Taylor got a big one to start the fourth to put us up by three. It was a great team effort. You don't get a lot of free room out there when you're playing a tough team like the Mammoth. I can't be more proud of these guys."
On the Riggers' exceptional defensive effort and goaltending:
"The backbone of our defence … has been guys playing together and playing as a real tight-knit group, the five of them. You've got 35 making big saves for us back there. Our guys are just playing. The logistics on the floor dictate what you do in what situation. I think the guys know you don't always have to be that guy.
"There's a lot of trust amongst the players. They guys are trusting in each other. Let's not sugar coat it, it's a big part that 35's playing well, but our guys have done an admirable job of playing how we want to play. They're preaching it to the young players. The veterans, they're not just talking it, they're walking it. It's been an absolute team effort to where we are today, offensively and defensively."
On offensive production even with top scorers out with injury, and a quiet game for Dane Dobbie (1a):
"For anybody watching the game, they know that Dobes picks up their best checker. That just gets other guys opened up. Despite the fact that he (Dobbie) didn't get one tonight, he opened up a lot of space for a lot of guys."