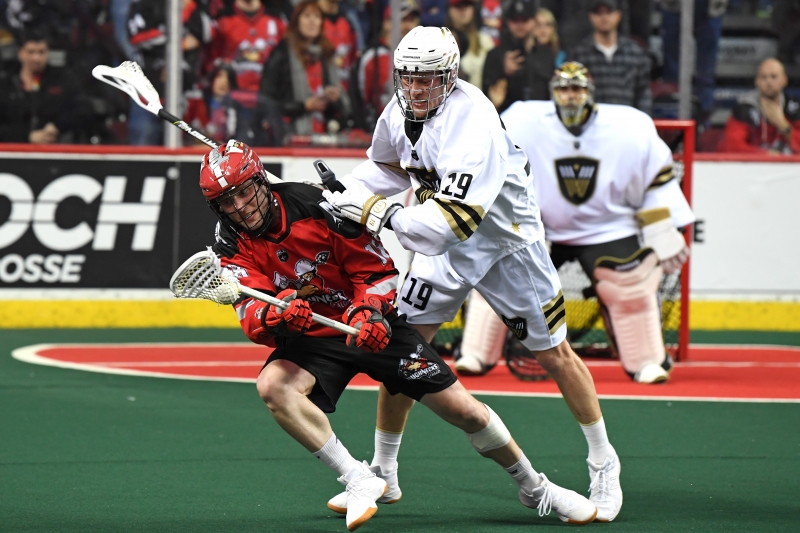 It wasn't the result the Riggers were hoping for in their season-opener Saturday night, falling 14-13 to the Vancouver Warriors in an OT thriller at the Scotiabank Saddledome.
Here are 3 Thoughts from head coach Curt Malawsky following the contest:
On Dane Dobbie putting up an incredible five goals and nine points:
"Dobs is a competitor; he's going to play his game regardless of who we're playing, when, or where it is. Dobs always shows up to play, he's been a guy who's carried our offence year-after-year, and he's been a big part of it.
"He played a great game, obviously as a group we have to be better. Dobs would throw that effort away in a heartbeat (for a win), he's here to win games, that's what he's all about."
On powerplay working well thus far for the Riggers, going 4-for-7 with the extra man (57.1%):
"We scored a lot on the powerplay, so I know the Warriors are going to make adjustments on the discipline side of things before we play them this Friday. We're going to have to create and find some more opportunities on five-on-five."
On the Riggers giving up a five-goal lead in the last 13 minutes:
"I thought we were good for fifty minutes, we had a 13-8 lead. But then we started to panic a little bit, we've got some young guys, and sometimes that happens – guys overthink it. There was a lot of guys working hard and trying to make things happen.
"The big thing is we've got to stay the course, we've got a game plan, we've just got to stay the course and relax. Play where your feet are, and that's the shift in front of you, not what happened before. I think that's a good learning lesson for us."