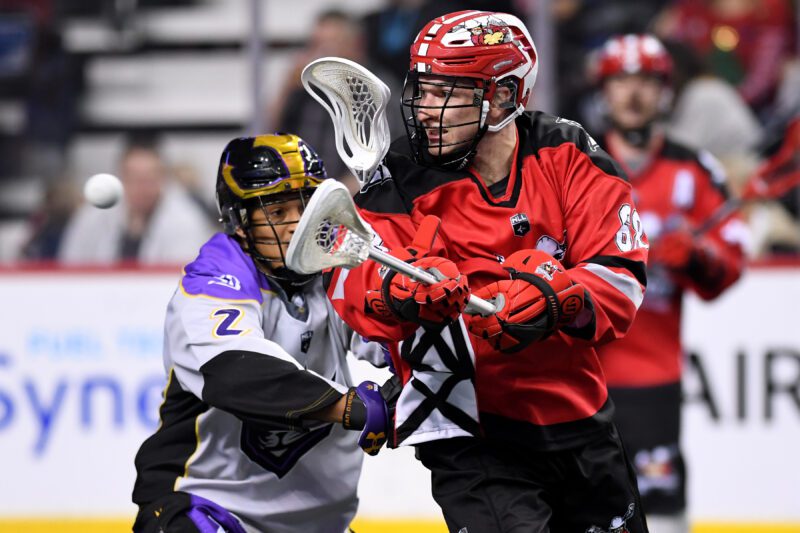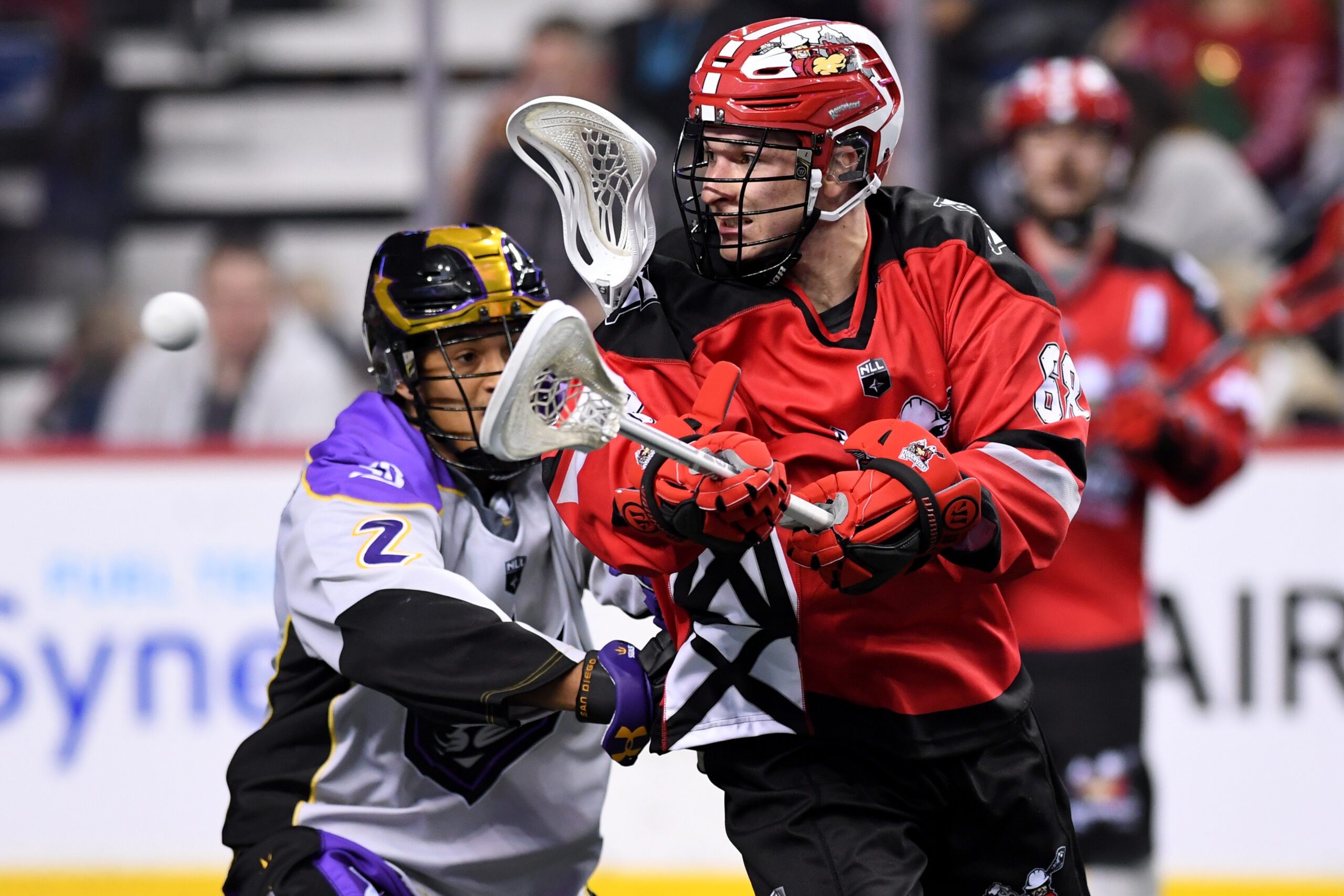 The Roughnecks notched their second win in a row and improved to 2-1 this season after defeating the San Diego Seals 9-5 at the Scotiabank Saddledome Friday night.
It was an extremely tight game, with the Seals leading 3-2 at the half, and the game tied at 4-4 after the third.
But the Riggers came out hard in the fourth quarter, scoring five goals to walk away with it.
Both goaltenders had outstanding nights, with Christian Del Bianco making 46 saves and former Rigger Frank Scigliano stopping 49 shots.
Offensively Dane Dobbie was the top contributor with six points (2g, 4a), followed by Rhys Duch (3g, 2a).
Here are 3 Thoughts from head coach Curt Malawsky following the victory.
On the team sticking with it in a close battle:
"It was a gritty game, and it was an outstanding game by our group. As a coach, I'm welling up a little bit just how proud the guys are because that was a battle for every inch of the floor. Every D shift, every O shift, every loose ball, every face-off, every disciplined play, was such an important play in that game. You ask the guys to buy-in on that stuff and it comes from our leadership right down to the guys – they all bought in on that and I think we got rewarded with an excellent game for everybody. Top to bottom, it was exceptional."
On Christian Del Bianco holding the Roughnecks in the game:
"Delbs made some outstanding saves, and timely saves to keep us in the battle at 5-5, and to be able to take over in the fourth quarter. He's the backbone back there, and the guys played well around him. When he needed to make them, he made them, and the ones you don't expect him to make, he made those saves as well. He was exceptional."
On the mental toughness of the offence in a low-scoring game:
"I've been around long enough to see guys that won't score early in the game, and they will get in their own heads. I think the mental fortitude of those two players (Dane Dobbie & Rhys Duch) is why they are in the record books of the NLL, because they stay with it, they don't get down on themselves. I know guys that have crumbled, myself included. They know that they can't, and they just have to keep going because there are 18 sets of eyeballs on them and it's their teammates that are relying on them. That's what makes me so proud when I see guys that battle through that stuff, that's why they are where they are, because they have that mental fortitude and the will to win."