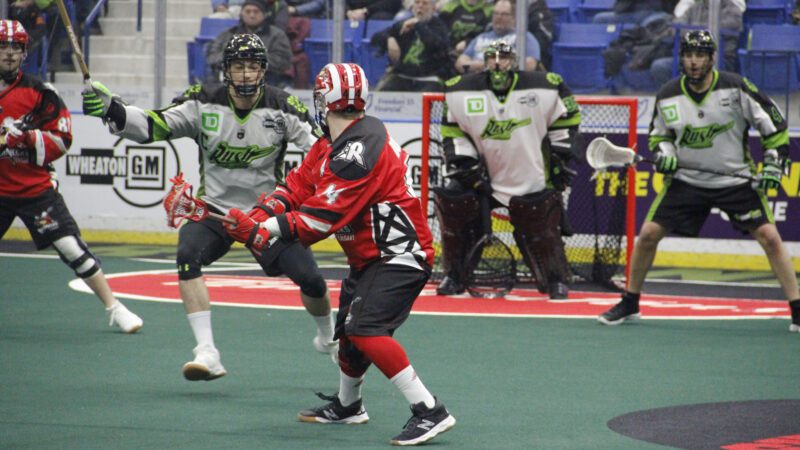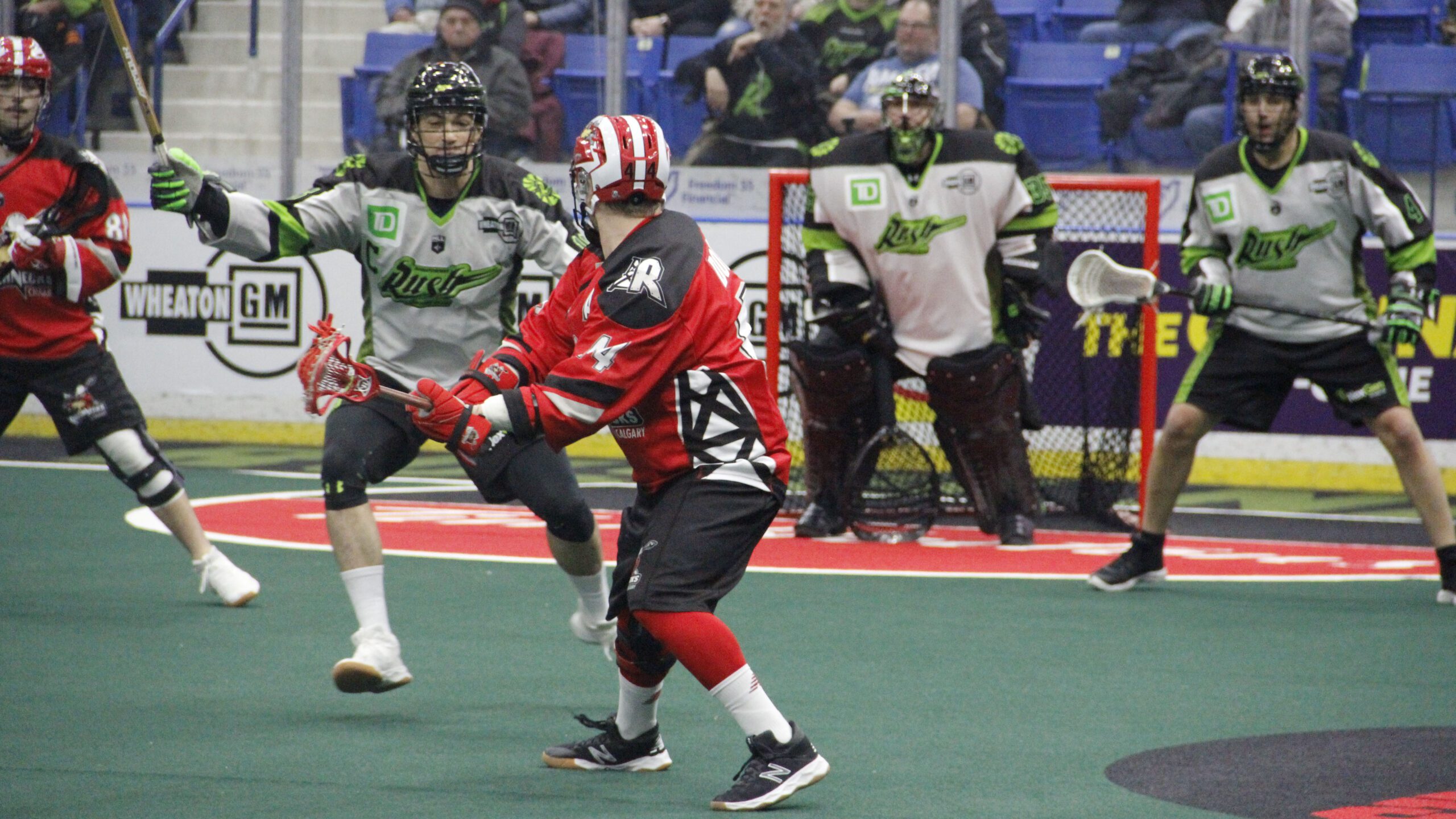 It was a crucial victory.
The Riggers (5-4) improved to top spot in the West Division Saturday, defeating the Saskatchewan Rush (3-4) for the first time since April 2017 with a commanding 17-12 triumph.
The win also marked the Roughnecks' first victory at the Sasktel Centre.
It took a big effort, though, as the Rush came out hot with two goals to open the game, and led 5-2 after the first quarter.
The Riggers managed to bite back in the second, though, tying it at seven heading into halftime.
And when the third quarter came around, they exploded. The Riggers put away five straight goals to open the second half, and then scored five more in the final frame to solidify their win.
Here are Three Thoughts from head coach Curt Malawsky following the win:
On bouncing back after a sluggish start:
"There are twelve five-minute games within that game, and we stuck to that. You can't change that even if the score is different or anything changes. We didn't have a great five-minute segment early and they had a good five-minute segment. We battled back from that and I think we won the majority of them down the stretch. We had a good start to the third quarter where those guys always try to step on your throat and try to turn a tie game into a five-goal lead. We just stayed the course and played five minutes at a time and the boys were good."
On sophomore Rigger Tyler Pace's career-high seven-point game (4g, 3a):
"Tyler Pace had a great summer and he's earned the minutes to play up front with us. He's in a lot of situations. He's got outstanding feet. The four goals are great, but the multiple possessions, the resets, grinding to get his teammates open, his vision on the floor and his responsibility to get on and off of the floor to help our defensive guys are the real things that we see that don't hit the stat sheet. Tyler's been really good for us this year and he's going to continue getting better because he's still a young guy."
On heading into a tough game against the Buffalo Bandits this Saturday:
"The things won't change. We're going to play the way we are. I think there's a recipe for our success and we're not going to share it at this point, but we're going to keep building and getting better. We'll keep believing in the process and believing in our teammates. When we do that and stay positive and stay the course, good things happen."