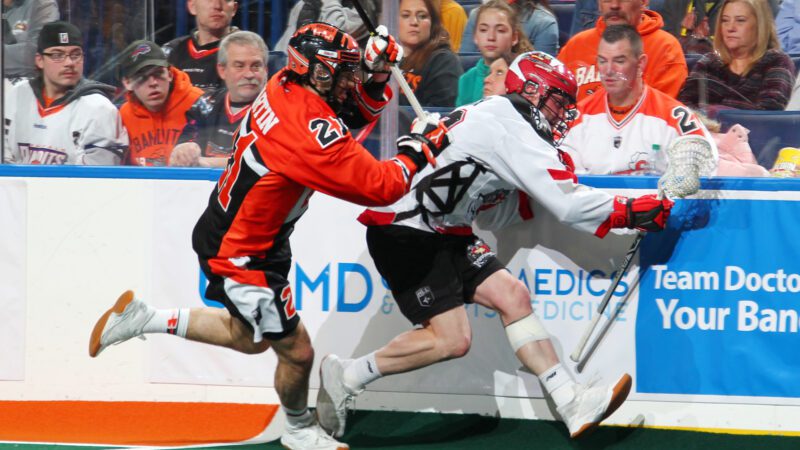 A quality first half wasn't enough.
Though the Riggers controlled play through the first 30 minutes, they couldn't hold on as the Buffalo Bandits stormed back for the 12-10 win on Saturday night.
Following the loss the Riggers fell to 5-5 this season, however they remain at the top of the West Division going into their bye week.
Here are Three Thoughts from head coach Curt Malawsky following the win:
On a strong opening half:
"You always want to start well. It was important for us to strike first and we did. We controlled at the half and we battled right down to the end. Dickson had an opportunity right at the end and clanks it off the bar and it goes the other way. It's a game of inches and it's never for a lack of effort. We never stopped playing and we didn't stop playing in this one. There were a lot positives to take out of this one."
On team scoring:
"They ramped up the ball pressure on Dobbie and Dickson. We have to try to get the other guys open on that. Duch had a couple, but we have to get some secondary scoring. If they're going to send three guys to Dickson, the other guys have to find themselves open and put the ball in the net. Conversely, if they're going to step on Dobbie's shoes, then we need to do the same thing. We need to play offence by committee. We just can't have a couple guys scoring; everyone needs to contribute."
On what's next for the Roughnecks:
"The effort was there, the guys battled and we're trending in the right direction. We're .500 going into the break and we've got five of our last eight games at the 'Dome. We're going to take the positives out of this one and get ready for Saskatchewan in their barn."