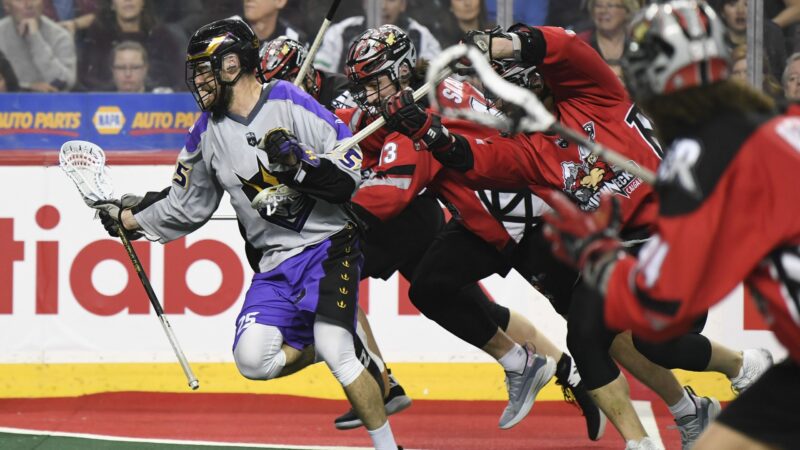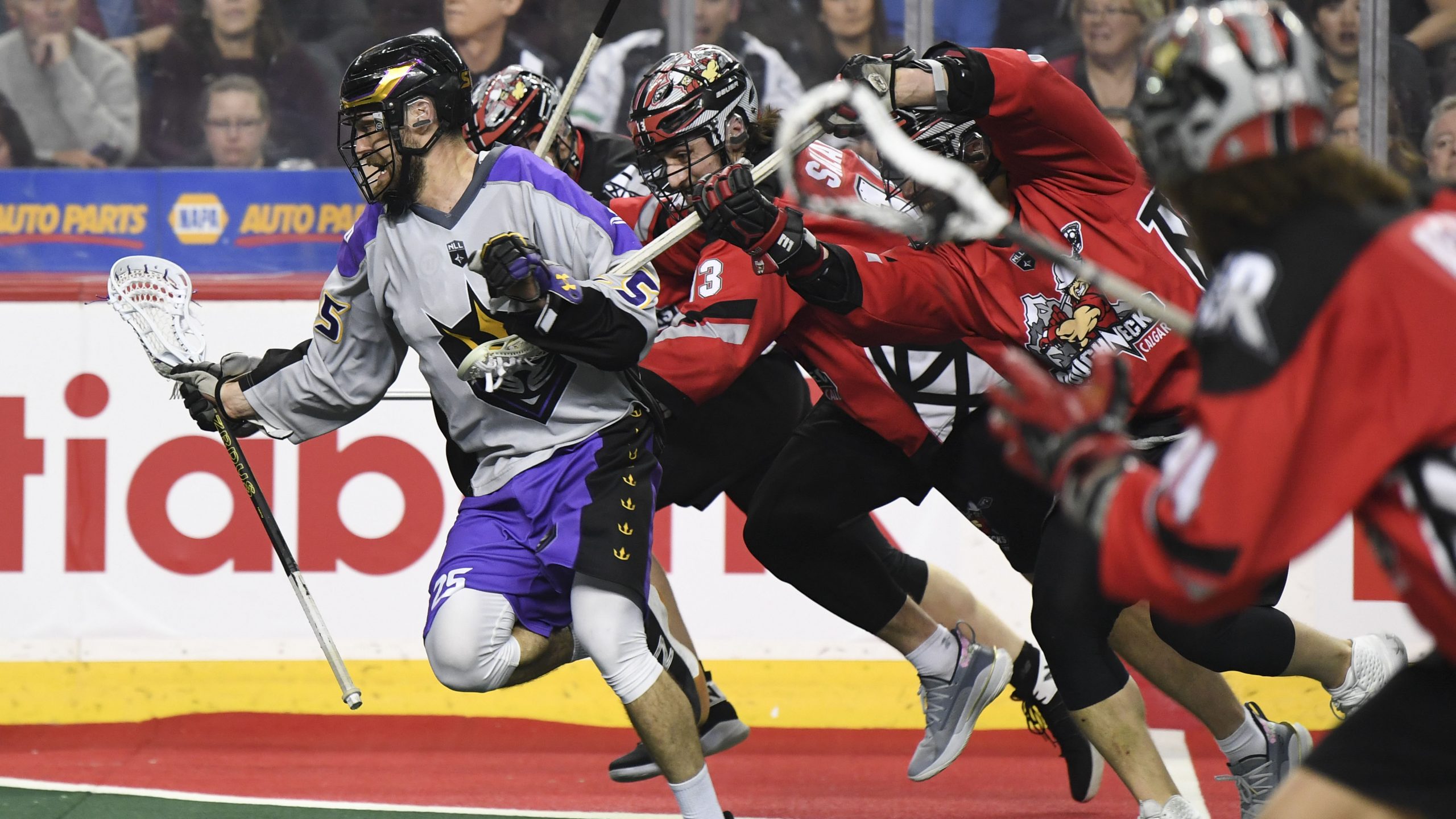 The comeback attempt fell just short.
The Roughnecks now sit at 4-5 on the season after a 13-12 loss to the San Diego Seals at the Scotiabank Saddledome Saturday night.
A good start in the first quarter was ultimately chipped away by the Seals in the second frame as the Roughnecks found themselves in the box three separate times – including a five-minute major for roughing.
A second-half rally saw the Roughnecks come close to forcing overtime, but a controversial called-off goal in the last seconds of the game put the Riggers on the losing end of the tilt.
Here are 3 Thoughts from head coach Curt Malawksy following the game:
On the contentious ruling to end the game:
I think they got it right that the ball didn't cross through the plane where the net was supposed to be. What they didn't get 100% right is that the goalie knocked the net off, and when the goalie intentionally knocks the net off like that it should be a delay of game penalty. That's my understanding, and that's what we're looking at. I think it would have made a difference.
On the five penalties taken in the first half:
We made some adjustments, I thought they were good and we had a good second half. We fell a goal short but it wasn't from lack of effort. It was a tale of two games for us, I think we were undisciplined mentally in the first half, took some penalties, that's what we didn't want to do. It kept them (the Seals) in the game, those coincidentals and the five-minute major really hurt us. If we didn't take those I don't think they claw back to 8-8, I think we're up even bigger. That's where I think the tipping point of the game was right there.
On Dane Dobbie's seven-goal performance:
Dane's our guy, he's our captain, he's been great. He scores big goals for us and he gets the guys motivated. Dane Dobbie carried us in the first half and had some key plays in the second half. It's unfortunate that we just didn't get the job done. I'm saying we have to give him a little bit more support. We need to be a little more well-rounded on the offensive side of it. It's not from a lack of effort but we can't keep relying on Dobs to get us six or seven every night.