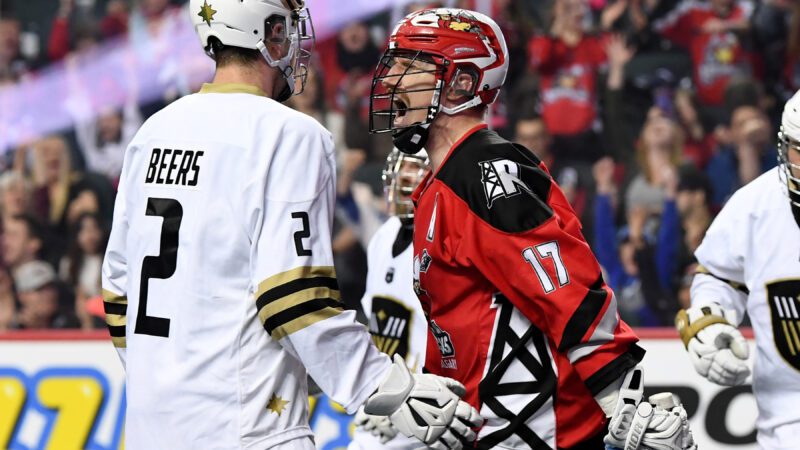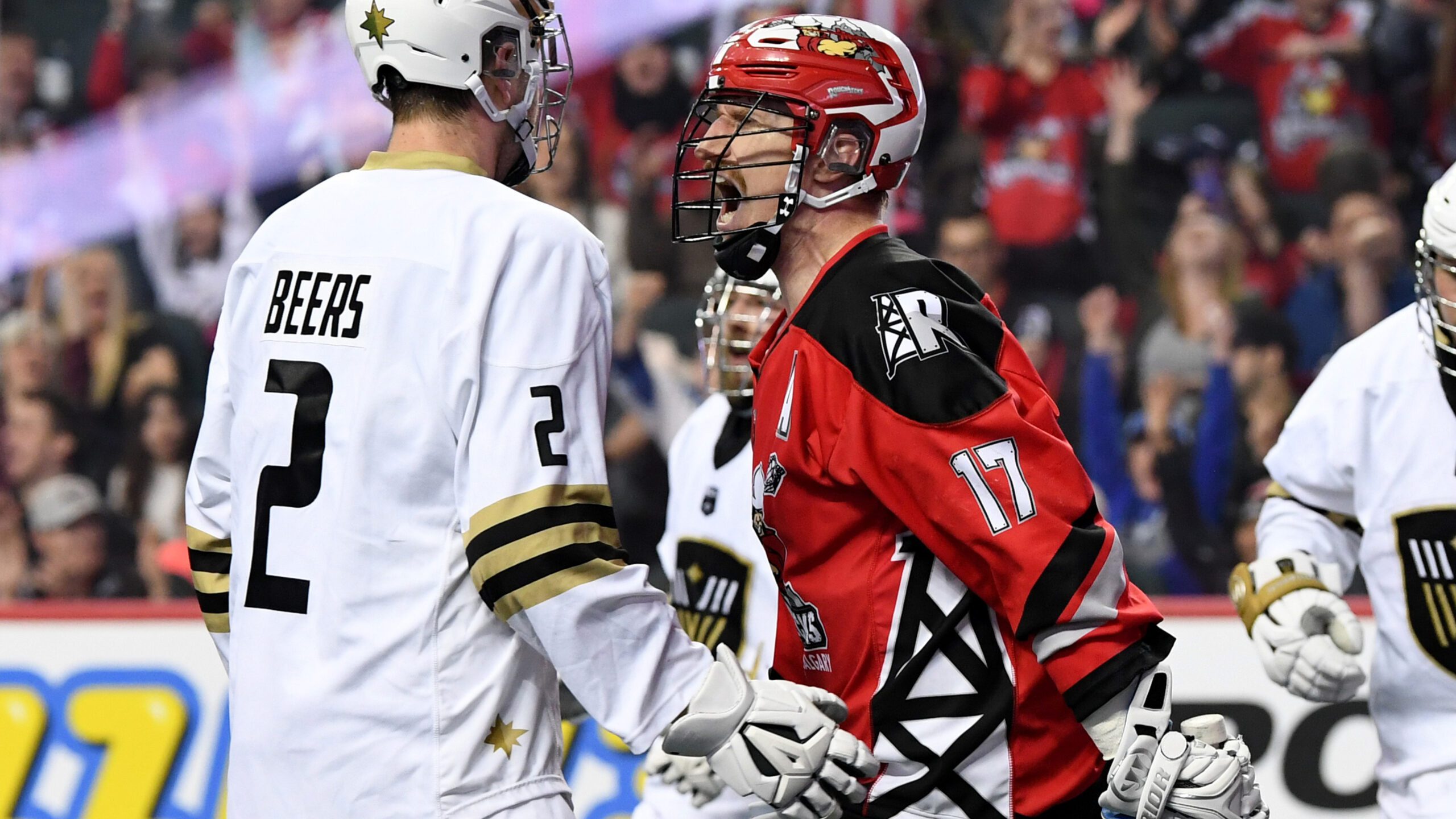 It was a cold night, but the Roughnecks were hot.
The Riggers improved to 4-4 on the season after an 8-5 victory over the Vancouver Warriors at the Scotiabank Saddledome Saturday night.
The Warriors came out strong in the first with three straight goals, but the Riggers' defence stepped up and held Vancouver without a score in the second and third quarters.
That effort, paired with a more cohesive offensive attack, secured the Roughnecks' first victory in three games.
Here are 3 Thoughts from head coach Curt Malawsky following the tilt:
ON DEFENSIVE INTENSITY
"Mitch Jones got one (early) there in the fourth quarter, and that was their first goal in two quarters … Our game plan was to take away Logan Schuss, take away Mitch Jones, and chase them into Row 5 if we had to do that … From a defensive perspective we had 10 guys going out there. Sometimes you cut your lines down and we didn't have to do that because all 10 guys were rolling, our defensive group was playing great."
ON A STRONG TRANSITION GAME
"That goal that Mitch Wilde got was great. But what doesn't go on the stat sheet is continually running the floor, continually getting to the bench, and continually running 200 feet just to grind teams down. We ground their offence down, they're tired and they've got to run back and their D guys have got to chase 200 feet to get our guys at the end of the floor. We also did a really good job of holding onto the ball, we didn't turn it over. The transition game was really strong."
ON SUPERMAN SOARING, NETTING A HAT-TRICK ON THE NIGHT.
"I'd be remiss if we didn't talk about number 17, Curtis Dickson. He went through a lot out there with the white noise about him coming back and the look of the team – and I think that's garbage. I just want to say that the organization and all the guys in the room back Curtis Dickson 100%. He's a true character guy and he stepped up when we needed him, it was a huge game by 17 – we love him."