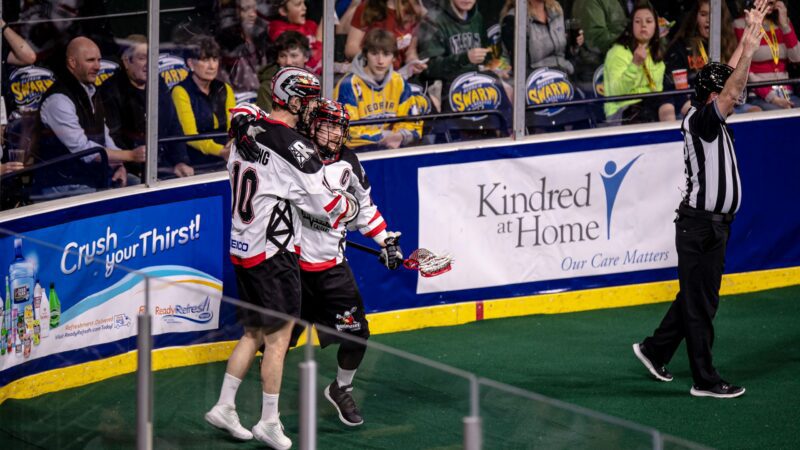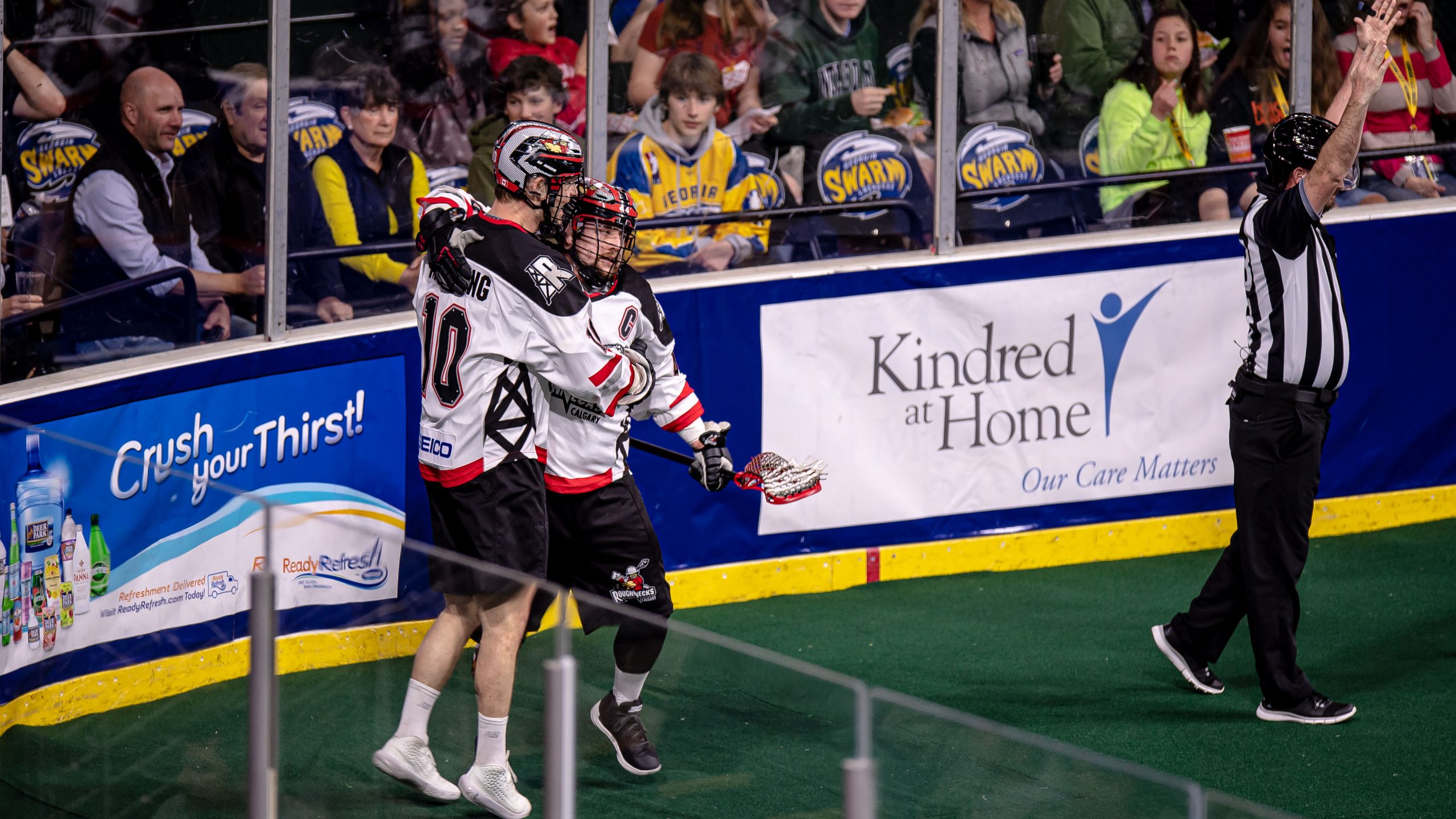 It was the definition of an overtime thriller.
The Roughnecks improved to 4-4 on the season Saturday night, following an 18-17 OT victory over the Georgia Swarm at the Infinite Energy Center.
After getting off to an early 9-6 halftime lead, the Swarm battled back in the third. Georgia would head into the final frame down by just two goals at 11-9. In an electric fourth quarter, both teams combined for 14 goals, forcing sudden-death overtime.
Captain Dane Dobbie – who made his return to the lineup after a six game suspension – scored the game winner 1:40 into the extra frame. He also tallied five other goals and one assist. Curtis Dickson (5g, 5a), and Rhys Duch (4g, 4a) also had stand-out nights.
Saturday's victory marked the franchise's first-ever win in Georgia.
Here are three thoughts from head coach Curt Malawsky following the game:
On staying calm when the Swarm battled back:
We talk about our processes and our five minute segments and that's how we break games down. We did that all last season and we're continuing to do it this year … we just wanted to make sure we were focusing on the process, the process that got us to the front of the net, that got our shots and how we were running our seals which gave us opportunities. Did we stray a little bit? Yeah. That's a testament to our opponents, that's a heckuva team over there. But you just have to stay the course and grind. We've got a team that's built of guys that just don't quit. They have a lot of heart, and when this team plays with their hearts we typically have success.
On Duch scoring his 400th career goal:
It was massive goal. He had 4 goals tonight, he looked like the old Rhys Duch. He's coming off a pretty horrific injury in the off-season and he's done a heckuva job to battle himself back, get himself in good shape and grooving again. He's such an outside threat, he attacks the net well, and he's very well-liked in the dressing room. It couldn't have happened to a nicer guy. He's been around long enough and I'm glad that's he's still got lots of juice left in the tank, and I'm glad we have him while he does.
On staying on track heading into next weekend vs. the San Diego Seals:
"It's been real tough without having Dobbie. But it put scars on our face, and for us now we like to think we're battle tested. But, we also know the NLL can punch you in the mouth the next week. We liked the resiliency tonight, the guys will go out and enjoy it. We'll be back in Calgary and have a good practice at home Friday, we've got a huge divisional game against San Diego Saturday so the guys will be excited for that one. Last time they were in town they handed it to us pretty good, so I think we owe ourselves and our fans a good game at home against them.