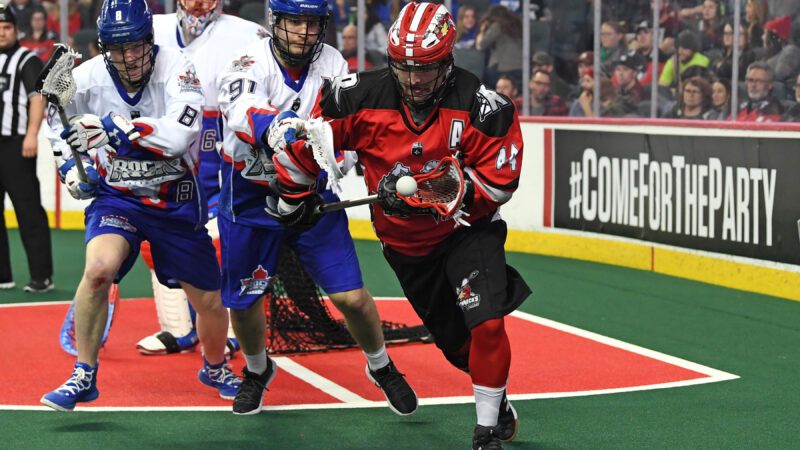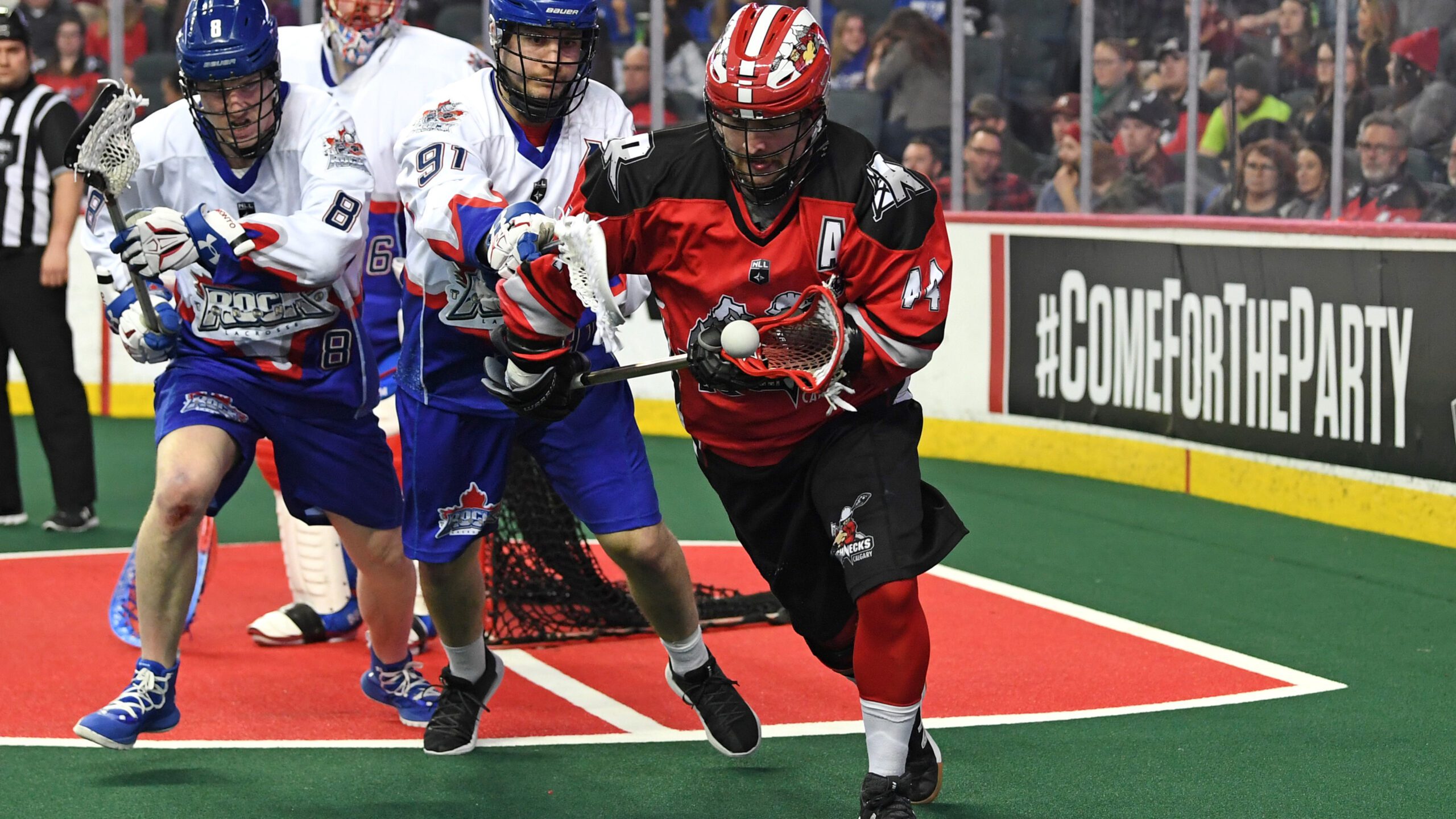 There was redemption for the Riggers on Saturday night.
After dropping two-straight games to the Buffalo Bandits and Saskatchewan Rush, the Roughnecks broke back into the win column with a massive 15-9 victory over the Toronto Rock at the Scotiabank Saddledome, dealing the eastern squad just their third loss of the season.
The Riggers improved to 6-6 following the triumph, holding steady in third spot in the West Division standings.
Here are 3 Thoughts from head coach Curt Malawsky following the victory:
On the powerful triple-D punch: Dane Dobbie, Rhys Duch, and Curtis Dickson:
"I thought Duchee was really good, he had some big goals at key moments of the game on the powerplay when we really needed him. And then Dickson was 0-8 and that was huge, eight assists, and to step up for his teammate and to fight that just warms your heart. It just brings the team closer and closer together. That fight was the biggest thing he did out there outside of making everybody better … And then I can't say enough about 44, Dane Dobbie, he is leader on the bench and the way he calms the bench down, he such a competitor, he knows when to say the right things. He finds guys on the backside, takes a beating, and gets big goals. You can't quantify his contributions to the team."
On netminder Christian Del Bianco standing tall, making 46 saves on the night.
"Delbs gives us a chance every night. If we're not great offensively or there's a slip up the backend he usually bails us out. He makes key stops; in the second he made a big stop so we were really able to keep a good lead heading into the half. So it's not how many saves he makes for me, it's when he makes them, and those are momentum shifters. If he could he'd run up the floor and score, because he's such a competitor. Christian Del Bianco, to us coaches, is a throwback, he's an old school guys who just lives it … it's so nice to see that. He cares so much for his teammates so for him to contribute for us every night has been great."
On going five-for-seven on the powerplay, scoring three short-handed goals and holding the Rock at one-for-five on their powerplay.
"Short-handed goals against are back breakers. They had a couple but we were able to respond and get a few back the other way. Anytime you can shift momentum with a transition, shift momentum with a shorthanded or even getting the big ones on the powerplay is huge. It's situational, and special teams are key in this league and can be the difference between winning and losing, and I think we won that battle."