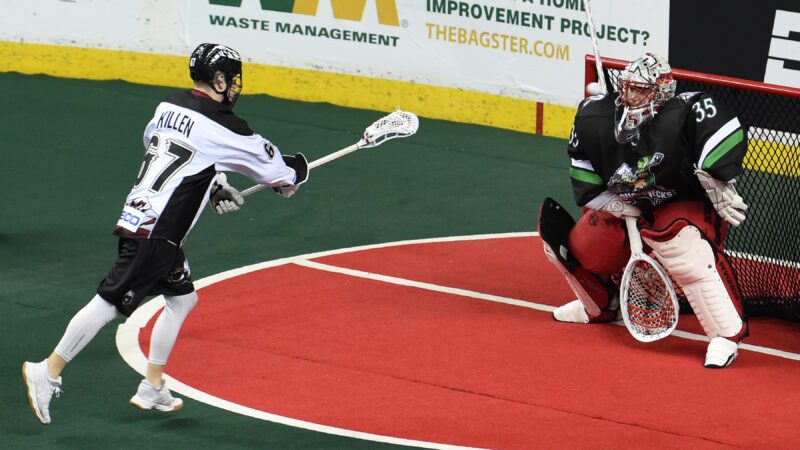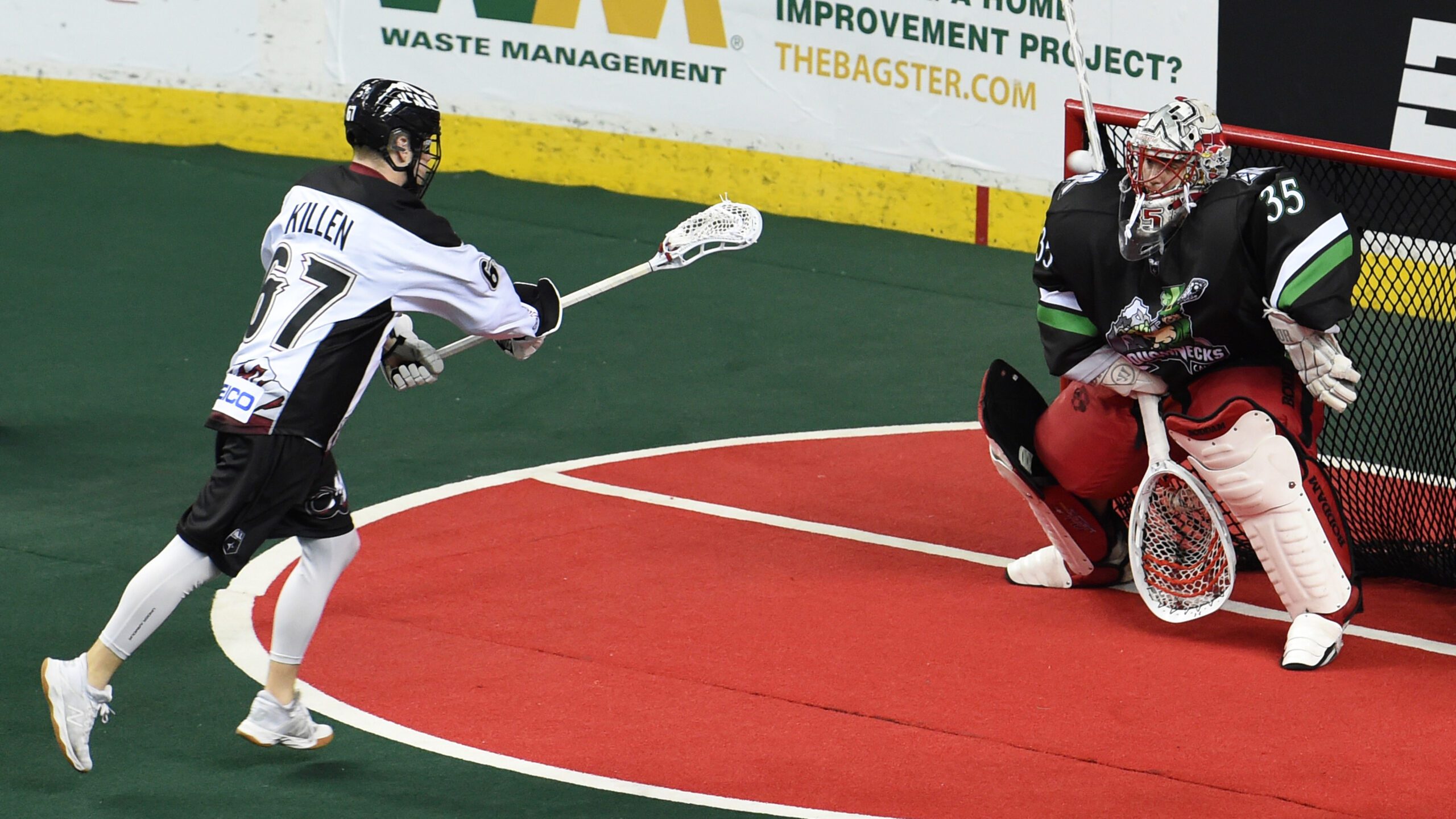 It was a cool ending after a hot start.
Despite sporting a three -goal lead after the first quarter, the Riggers were edged 11-9 by the Colorado Mammoth at the Scotiabank Saddledome March 16.
It was a promising onset to the game for the Riggers sitting 4-1 after the first frame, and 5-1 just 30 seconds into the second quarter. But, the Mammoth quickly threw a blanket on the Roughnecks's fire with five unanswered goals to put them ahead 6-5 early in the third.
Outscored 6-4 in the second half of the tilt, the Riggers couldn't catch the Mammoth – who would won the season series with the victory.
The Roughnecks now sit at 6-7, holding steady at third place in the West Division.
Here are 3 Thoughts from head coach Curt Malawsky following the loss:
On an up-and-down game, and season:
"We were a little rattled by (Colorado's) run … You've got control when you're up 5-1, and they went on a run, we went on our run and they went on their run. So you're even at the half, you've got a chance to re-focus and breathe and we did that. Then they got one early, (then) we threw one across the top and put it in the net, battled through that stuff, that's kind of what the season is about. We've had an up- and-down season throughout, we've got one season series in the bag and we lost one (to the Mammoth). We still have a chance to bounce back."
On Dane Dobbie tallying his 400th regular-season career goal:
"It seems like he's breaking records every day, that's a testament to him. It's pretty special to hit 400 goals in this league, there are only a handful of guys who have done it. For him to do it in one organization is pretty special. We're fortunate to have Dane, it was a great game for him, and a great feather in his cap with the milestone."
On scoring just nine goals on the night:
"They challenged us to shoot from the top, we had a good plan coming in and were throwing back side and got a couple of good looks, they picked a few off and we stepped back a little bit. They're a goaltender-driven team and they build it around him – it's tough to get inside. When you're down it's a risk to try and shoot from the outside because they'll run on you … We just have to learn to find a way when it's tough, there's a lot of good goaltenders in this league and we've got to find a way around it."