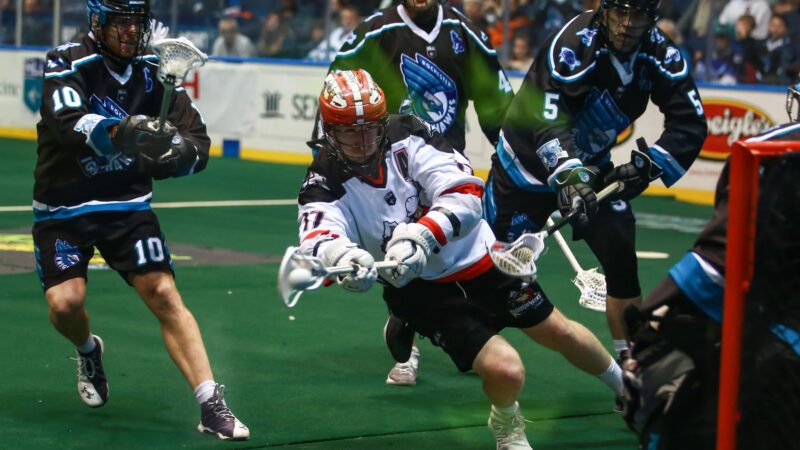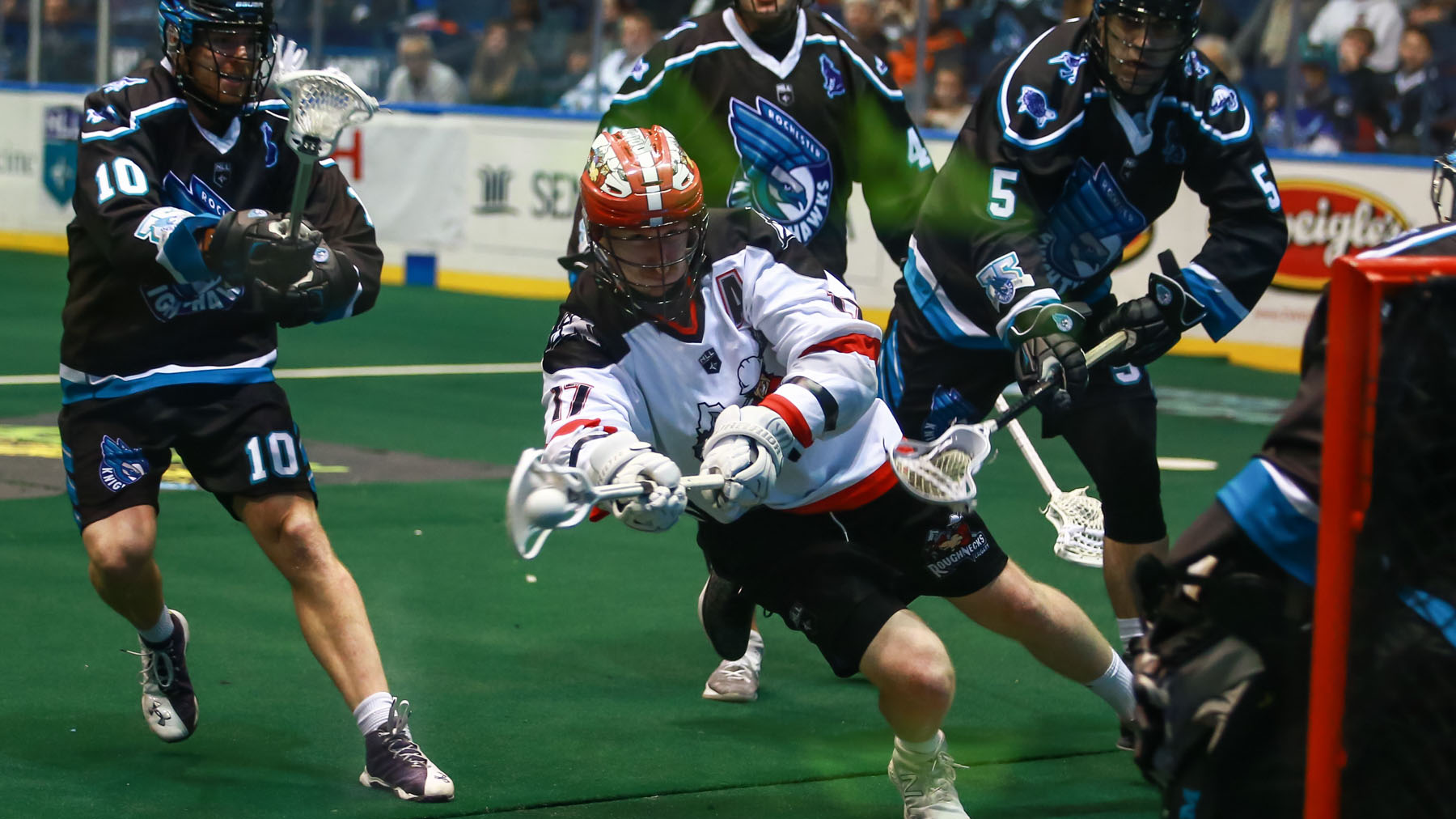 Back at .500 and back on track.
The Riggers improved to 7-7 and moved into second spot in the West Division Saturday following a 12-9 victory over the Rochester Knighthawks.
It was a tight game for the first two quarters, with both teams unable to secure more than a two goal lead, heading into halftime with a score of 7-6 for the Knighthawks.
However, the Riggers made some successful adjustments at the half, which led them to a 6-1 scoring run starting in the third. That run propelled them to victory at the Blue Cross Arena in Rochester.
Here are three thoughts from head coach Curt Malawsky following the win.
On a strong performance from Rigger defenders:
"I thought Chad Cummings had an exceptional game, he got the game ball. He stepped up and played great team defence. He's the straw that stirs the drink in our dressing room and no one knows about him. Team chemistry, as coaches it's hard to quantify, it's so valuable and I thought Cummings had a great game. I thought Tyson Bell was great for us. He had a big goal early and got us going. I thought he played real well. Greg Harnett took that hit for a five-minute penalty and I thought that changed the game. He took the hit for the team and it was a selfless play. Selflessness was a key for us. It was an excellent, excellent job by all of the guys."
On staying the course despite a tight game:
"The late game rally was massive. It's a testament to the guys staying the course, being resilient and understanding that we just have to stick to our processes and keep battling. I've said from day one that you can throw the records out of the window in the NLL; every game is a new challenge. Every team has got outstanding offence, defence, and goaltending. For our guys, it was just staying with it."
On Curtis Dickson's nine point effort (5g,4a):
"Dickson, some of his goals were pretty special. When he decided to go to the net, no one was stopping him. He had a couple big goals for us and he broke the game open."