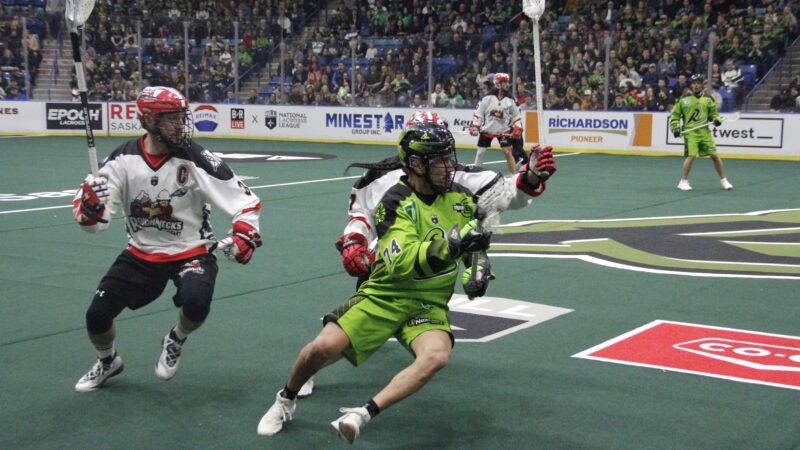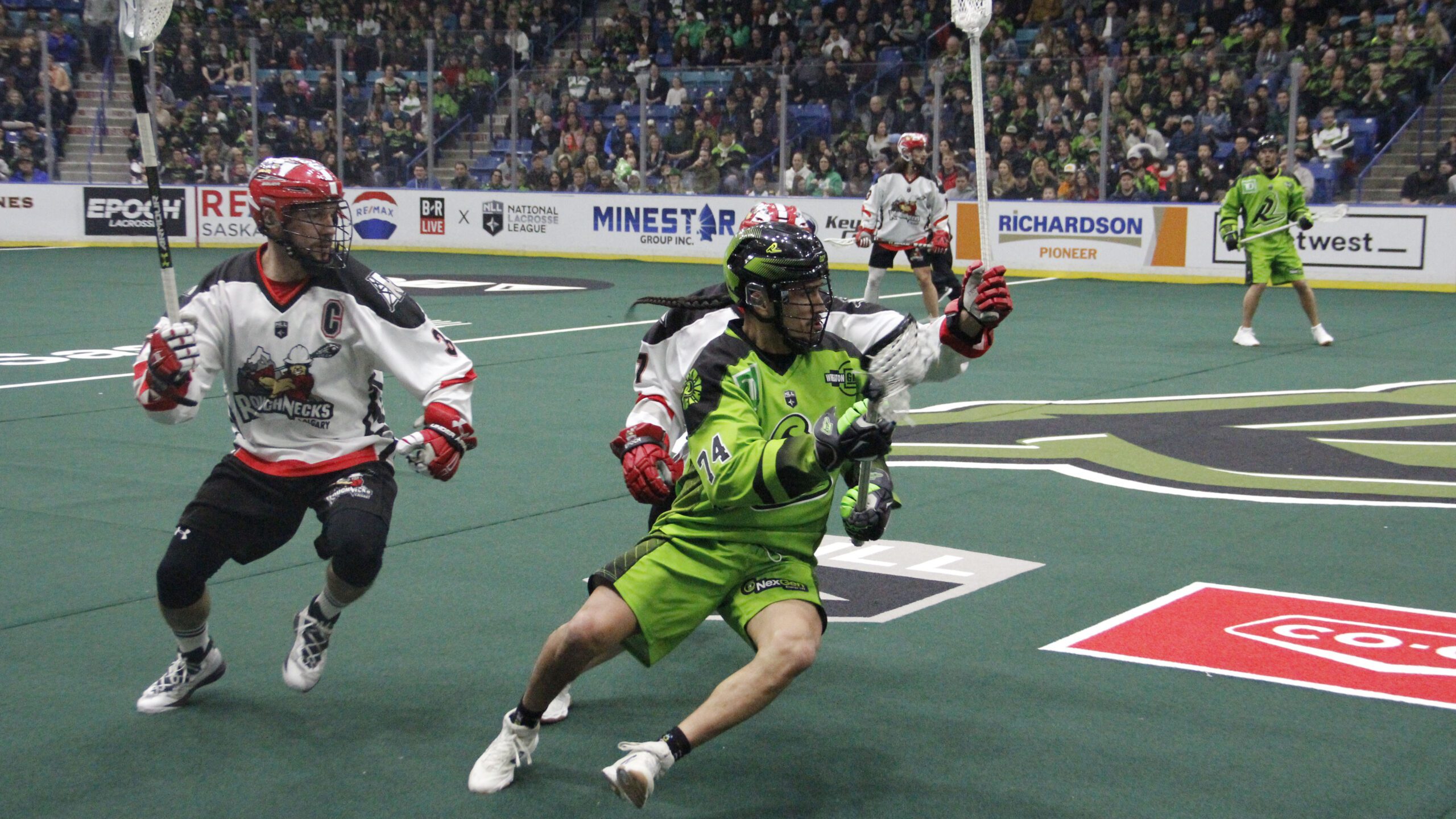 Not the result the Roughnecks were shooting for Saturday night.
After falling 15-9 to the Saskatchewan Rush on the road, the Riggers (5-6) now sit third in the West Division, one-and-half games back from the top-ranked Rush.
The Riggers were playing catch-up for much of the game, as the Rush came out hot scoring a wave goals in the first frame to lead 6-3 after 15 minutes. Following that, the Riggers were outscored in every quarter but the third. A four-goal effort from the Rush in the final fifteen would solidify their victory.
Here are 3 Thoughts from head coach Curt Malawsky following the loss:
On the heated Battle of the Prairies rivalry which saw plenty of jawing during play, and after the whistle:
"Saskatchewan wants to play like that. They want to get under our skin. They want an emotional game and they want to get us off of our game. That's how they want to play. They want the fights, they want the brouhaha's and all of the banter back and forth. That's to their benefit when they play like that. If we just focus on us and the way we play, that's when we're successful. We can't get caught up in that stuff. All of the extra-curriculars don't benefit the Calgary Roughnecks."
On having allowed a league high seven short-handed goals this season, including a momentum-stalling score from Jeff Shattler in the fourth last night.
"It's something that we want to be better at. If teams run on us, it's a game of inches. We're going to try to score on the powerplay. We can't be scared to shoot because if we miss it might end up down the floor and in our net. We're going to continue to play forward on the powerplay. I'm not looking for negative stuff. I'm not concerned about it, we're going to score on the powerplay."
On playing from behind in the tilt:
"It's tough battling from behind here and we've done it once, but it's not a recipe for success, obviously…The recipe for disaster is playing from behind. We learned that tonight and that's what the season is for. It's a lesson to be learned that moving forward, we need to be playing on our toes rather than playing on our heels."