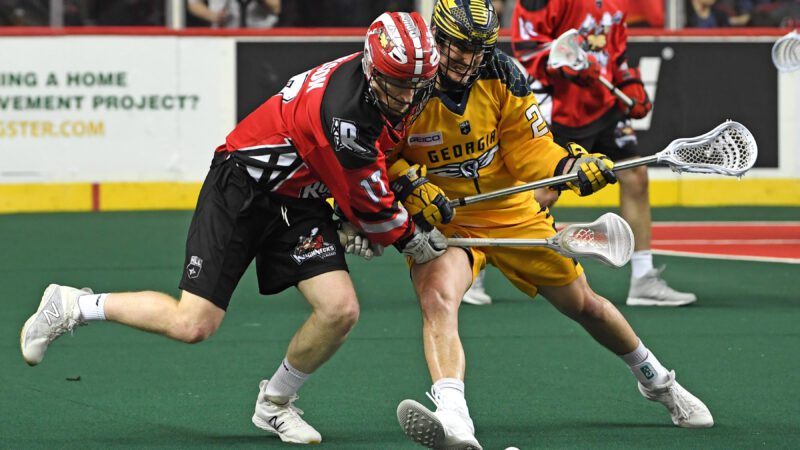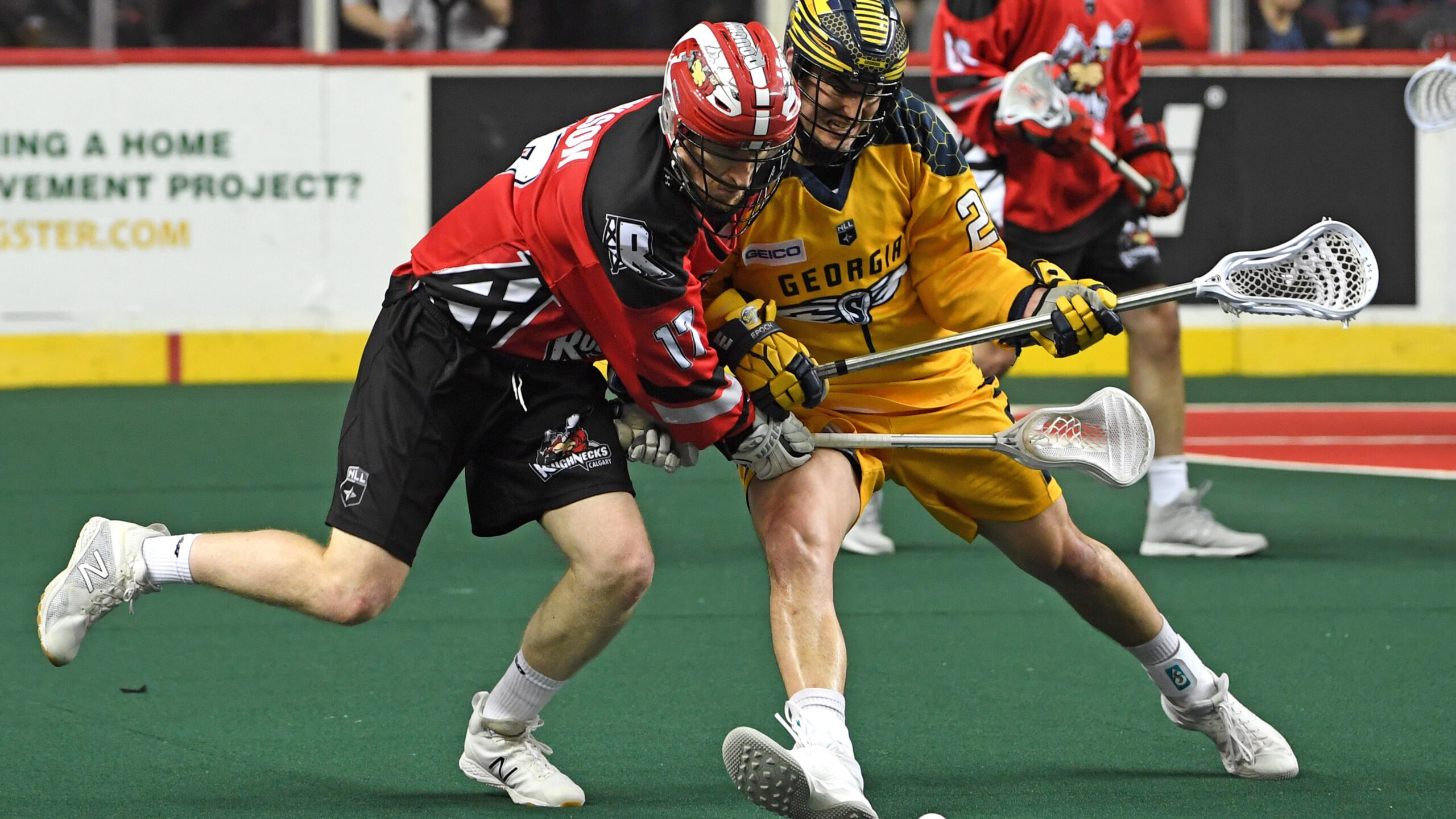 It was a barn burner at the Rough House on Friday night.
A big first half effort by the Roughnecks, paired with a hardy battle in the third and fourth was enough for the Roughnecks to edge the top-ranked Georgia Swarm 14-13.
The Riggers secured leads of 4-2 after one, and 10-8 after the second. But the Swarm weren't going down easy and eventually tied it up at 11 after the third quarter. A nail-biter of a fourth saw the Riggers spend almost all of the final four minutes of the game on the penalty kill.
But in a very apropos finish to Superhero Night, Curtis 'Superman' Dickson would score the game winning goal shorthanded with two minutes remaining.
Here are three thoughts from head coach Curt Malawsky following the win:
ON PLAYING A TOP TEAM TIGHT:
"They came out of the half and they were hot early and they got a lead and we seemed to be chasing. It almost seemed like if they got one more, in their mind they would have been up by a couple, and we could have been in tough. But our guys showed resiliency and battled, battled and battled… It's big, you don't write it up like this, but it's nice to go through that and win that one-goal game. I think for us to battle back late in the game, be able to tie it, have Dickson score the big goal, not freak out and kill the powerplays – it's huge."
ON FAMILIAR FACES:
"Once a Roughneck, always a Roughneck. We love Holden Cattoni, and we love Mike Poulin. We were all sad when Mike went down and we were scared for him, I hope he's okay. He's a great teammate, a great person and same with Holden. I think the best way to honour your past teammates is to play as hard as you can against them, and that was what the boys did tonight – they've got a good group over there."
ON WINNING AT HOME:
"I've said from the start of the year that I want to get better each week and I think that we're doing that. Honestly, we owed it to the fans tonight. We had two stinkers in a row at home and it doesn't sit well with the guys in our room. We talked about it and we take pride in playing at the 'Dome and we want to make it a tough place to play. You read the clippings after the game, and the other team says 'oh it's such a tough place to play,' and in my mind I'm thinking 'we need to start making it real tough.'"